5 Things Good Accountants Focus on in 2021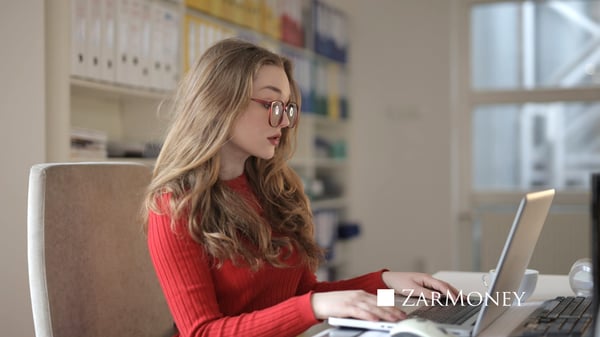 As you work to achieve your ever-growing list of goals, it's important to focus on the right things. After all, you want to take your business into the future and win more clients. What are accountants focusing on today? What are the tips on the scale that matter the most in 2021, one of the most turbulent years for accountants?
Embrace Technology - Before It Destroys You
Accountants have feared technology for long enough. It's time to retire the uncertainty about whether AI can fully replace an accountant and render their job obsolete. Not only will accountants still be needed after technology advances, but their roles will shift into something exponentially more valuable.
Why so? For AI to fully replace an accountant or a programmer the client would need to learn how to exactly describe the issue, what does he need and what are his goals WITHIN the currently known framework. What if the new law comes out? The bot is out. What is a client want to fill in the form that Bot wasn't specifically programmed for? Then his program won't be able to execute.
This all and more is in the field of a solid accountant to manage, and that's why they are paid in gold.
What technology can do, is that it can easily eliminate the mundane work that accountants are doing and replace it with value-added tasks that help drive the company into the future. Roles involving manual data entry and manual report creation can benefit from automation technology. Recent technological advancements have led to an accounting environment with minimal to no manual data entry. Instead, teams can open their computers to freshly inputted data waiting for their review.
Accounting roles that were responsible for manual data entry before will shift into analytical roles after automation. The data will need to be verified and reconciled while exceptions will need to be reviewed by the accountant. And how much simpler is data review with the mind that hasn't spent hours putting them into the system, so isn't already familiar with the data, therefore isn't inclined to overlook errors with familiarity effect? How often do you an as accountant have to go out to fresh air so your head can clear off all the data so you can judge afresh?
By focusing on analyzing the data, accounting teams can keep pace with the industry's desire for real-time and forward-looking reporting. Accounting teams can also help become trusted business partners by providing helpful insights for companies to make the best business decisions much faster than in the manual data entry world.
Automation and technology is the key to the success of accounting teams everywhere, helping to improve efficiency and accuracy.
Modern accounting software solutions have a lot to offer, some having dozens of features that are in a very long wish-list of every bored accountant. As every accounting software has its own features and they are categorized differently, we have prepared for you an article comparing features of 5 companies leading the way in the modern cloud accounting - Top 5 Companies Leading the Accounting Software Solutions, where we take a look at companies and their main categories of use:
FreshBooks
- Invoicing Expenses
- Time Tracking
- Accounting
- Mobile
- Projects
- Estimates
- Payments
- Reports
Wave
- Accounting
- Payroll
- Receipts & Bills
- Mobile Apps
- Bank Connections & Transaction Imports
- Invoices & Estimates
- Payments
ZarMoney
- Customers & Account Receivable
- Vendors & Account Payable
- Productivity
- Advance Inventory
- Accounting
-Reporting
Intuit QuickBooks Online
- Cloud Accounting
- Invoicing
- Accounting Reports
- Inventory Management
Xero
Xero serves a little different pieces of software to different industries and then it is uneasy to separate and unify all their features into categories. Xero's main business categories are:
- Retail
- High tech
- Non-profit
- Legal
- Amazon sellers
- Hospitality
- Cafés
- Startups
- Construction
- Creatives
- Ecommerce
- Global small business
- Healthcare
- Farming
- Manufacturing
- Tourism
- Real estate
- Franchises
Among the most popular features of modern accounting we can find:
Automatic currency and measurement conversions
Real-time inventory management
Automatic reports and information
Anywhere access
Daily automated online backups
Ready to embrace the technology that accountants are raving about? Try out our cutting edge software today risk-free!
Build Relationships with the Right Clients
As a business, it's crucial to focus on building relationships with the right clients. The word RIGHT here has an emphasis on it. Having as many bad clients as you want won't bring you more success, it will bring you more headache, less money, more problems and after all, fewer clients as bad clients will leave after the problem they caused themselves, leaving you clean up the mess.
Long-term client relationships are the key to success in the industry as it costs much more to onboard a new client as it does to retain an existing one. Think about the time you spend trying to learn their business processes and preferences. If you lose that client within the first few months of putting in all that work, you're diminishing your profits.
However, if you can keep a client on for a long time, it becomes easier and more automatic to complete projects for them, the learning curve progresses further and all their data gets embedded into your mind much faster, making you more efficient in the process
Learn more about building a long-lasting relationship with your client in this guide.
Before you start building great client relationships, start with identifying who your ideal clients are. It might help to go through your current clients and start making notes about what you appreciate or dislike about each client. That can help you form a picture of who your target clients are. It's best if they:
Are easy to work with
Pay invoices on time (or ahead of it)
Work in an industry of your specialty
When you've identified some of your best clients, you can focus on providing them as much value as possible. That might mean suggesting additional services that could help ease some of their workloads or providing insights into additional parts of their business.
On the other hand, you should work to eliminate clients that are holding you back. Consider parting ways with clients who hurt your efficiency, need constant reminders to pay invoices, or don't truly value what you have to offer.
Expand Your Services
Your clients want to do business with you because of the value you bring to their organization. They need a trustworthy business partner that's looking out for their needs. You can provide even more value to your clients or potential clients by expanding the services you offer.
Since so many businesses are looking to accountants for helpful insights, you can consider offering advisory services. Think about different forecasting services, reporting analysis, or cost reduction advising. All of these services help position your team as a reliable resource that the client can look to for business guidance.
Start by determining exactly who your ideal clients are and then focus on adding services that ease their pain points.
Continue by looking for a way to provide services for them easier and more efficiently. Look for the right business partner for your needs. What features do you need? What is the expected cost? Check once again above for the software providers' features to see what might fit you the best to serve your clients the best.
Build a High-Performing Team
Your best business assets are the employees on your team. They keep your clients happy and make sure work gets done to the client's specifications. With that, it's important to evaluate your staff often. Make sure your team is performing as expected and take some time to praise everyone for a job well done.
If a team member is falling behind, provide additional time for training and figure out what they need from you in order to accomplish the business goals. If you put the time into building up your employees with training and education, your entire team can take on additional projects from your clients which will be a boost to your business.
When you're hiring new employees, make the effort to hire people with a diverse background of skills. That means hiring people based on traits outside of just crunching the numbers. Instead, look to build a team that can support healthy customer relationships and provide other valuable skills to the organization.
Consider adding talent with these key skills:
Of course, each team member won't have every skill your business needs. However, when you add people with diverse skills and put time into developing additional skills, you can build a high-performing team that can take your business to the next level.
Level Up with Training and Development
It's as important as ever to stay up to date on training and developing yourself and your staff for the future. The accounting industry is evolving at a fast rate and expectations are changing rapidly. In order to stay relevant, you'll want to invest some serious resources into building both technical and soft skills.
You could look for general business training or seek training in your niche industry. For example, if you work with a lot of clients in the manufacturing world, it may be beneficial to look for training in accounting practices for manufacturing organizations. That way you'll understand what your ideal clients need from you and how to best handle their unique business.
Bottom Line
As you look towards the future, it's critical to have a plan of attack. Focusing on the right things now can put your team on the fast track to success while focusing on the wrong things can stunt your growth. Step into the future of accounting and start building a valuable service to offer your clients today.