5 Things Accountants Should Focus on Today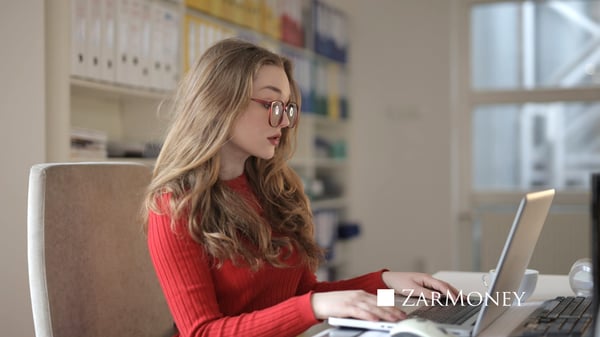 As you work to achieve your ever-growing list of goals, it's important to focus on the right things. After all, you want to take your business into the future and win more clients. What are accountants focusing on today? Read this to find out.
Embrace Technology
Accountants have feared technology for long enough. It's time to retire the uncertainty about whether AI can fully replace an accountant and render their job obsolete. Not only will accountants still be needed after technology advances, but their roles will shift into something exponentially more valuable!
Technology can easily eliminate the mundane work that accountants are doing and replace it with value-added tasks that help drive the company into the future. Roles involving manual data entry and manual report creation can benefit from automation technology. Recent technological advancements have led to an accounting environment with minimal to no manual data entry. Instead, teams are able to open their computers to freshly inputted data waiting for their review.
Accounting roles that were responsible for manual data entry before will shift into analytical roles after automation. The data will need to be verified and reconciled while exceptions will need to be reviewed by the accountant.
By focusing on analyzing the data, accounting teams can keep pace with the industry's desire for real-time and forward-looking reporting. Accounting teams can also help become trusted business partners by providing helpful insights for companies to make the best business decisions much faster than in the manual data entry world.
Automation and technology is the key to the success of accounting teams everywhere, helping to improve efficiency and accuracy.
Ready to embrace the technology that accountants are raving about? Try out our cutting edge software today risk-free!
Build Relationships with the Right Clients
As a business, it's crucial to focus on building relationships with your ideal clients. Long-term client relationships are the key to success in the industry as it costs much more to onboard a new client as it does to retain an existing one. Think about the time you spend trying to learn their business processes and preferences. If you lose that client within the first few months of putting in all that work, you're diminishing your profits. However, if you can keep a client on for a long time, it becomes easier and more automatic to complete projects for them.
Before you start building great client relationships, start with identifying who your ideal clients are. It might help to go through your current clients and start making notes about what you appreciate or dislike about each client. That can help you form a picture of who your target clients are. It's best if they:
Are easy to work with
Pay invoices on time
Work in an industry of your specialty
When you've identified some of your best clients, you can focus on providing them as much value as possible. That might mean suggesting additional services that could help ease some of their workloads or providing insights into additional parts of their business.
On the other hand, you should work to eliminate clients that are holding you back. Consider parting ways with clients who hurt your efficiency, need constant reminders to pay invoices, or don't truly value what you have to offer.
Expand Your Services
Your clients want to do business with you because of the value you bring to their organization. They need a trustworthy business partner that's looking out for their needs. You can provide even more value to your clients or potential clients by expanding the services you offer.
Since so many businesses are looking to accountants for helpful insights, you can consider offering advisory services. Think about different forecasting services, reporting analysis, or cost reduction advising. All of these services help position your team as a reliable resource that the client can look to for business guidance.
Start by determining exactly who your ideal clients are and then focus on adding services that ease their pain points.
Build a High-Performing Team
Your best business assets are the employees on your team. They keep your clients happy and make sure work gets done to the client's specifications. With that, it's important to evaluate your staff often. Make sure your team is performing as expected and take some time to praise everyone for a job well done.
If a team member is falling behind, provide additional time for training and figure out what they need from you in order to accomplish the business goals. If you put the time into building up your employees with training and education, your entire team can take on additional projects from your clients which will be a boost to your business.
When you're hiring new employees, make the effort to hire people with a diverse background of skills. That means hiring people based on traits outside of just "crunching the numbers". Instead, look to build a team that can support healthy customer relationships and provide other valuable skills to the organization.
Consider adding talent with these key skills:
Technology: knows technology very well and can advocate for its use in your team
Strategic: thinks like a business and can offer insights into profitability
Personable: can be the face of the business and handle client interactions
Of course, each team member won't have every skill your business needs. However, when you add people with diverse skills and put time into developing additional skills, you can build a high-performing team that can take your business to the next level.
Level Up with Training and Development
It's as important as ever to stay up to date on training and developing yourself and your staff for the future. The accounting industry is evolving at a fast rate and expectations are changing rapidly. In order to stay relevant, you'll want to invest some serious resources into building both technical and soft skills.
You could look for general business training or seek training in your niche industry. For example, if you work with a lot of clients in the manufacturing world, it may be beneficial to look for training in accounting practices for manufacturing organizations. That way you'll understand what your ideal clients need from you and how to best handle their unique business.
Bottom Line
As you look towards the future, it's critical to have a plan of attack. Focusing on the right things now can put your team on the fast track to success while focusing on the wrong things can stunt your growth. Step into the future of accounting and start building a valuable service to offer your clients today.