5 Steps to Building Highly Profitable Client Accounting Services
You're providing value to your customers with client accounting services - so why aren't you making huge profits? There may be some easy fixes to that! It can be as simple as evaluating some of your processes, strategies, and the way your business views existing customers.
Want to learn more? We've put together 5 easy steps you can take to increase your client accounting service profits.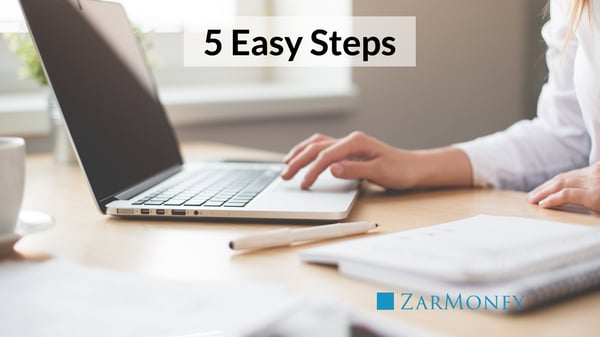 1. Create an Accurate Pricing Strategy
One way to increase your profits is to increase your incoming money, right? Creating an accurate pricing strategy can help with that. Here are some things to consider:
Accurate Rates for Employees: As a CAS, you'll be charging for your employees' time. Make sure that you're charging appropriately. For example, a senior-level employee should have a higher billable rate than a junior employee.
Consider Overhead: Make sure you factor in overhead expenses when coming up with a pricing strategy. You should be thinking about rent for office space, utilities, software subscriptions, and marketing efforts.
Use Time-Tracking Software: Keep an accurate record of how much time your services take and make sure your pricing reflects that appropriately.
2. Focus on Customer Retention
While some client accounting service providers focus on bringing in new customers, you can drastically increase your productivity by focusing on retention. In fact, it costs five times more to onboard a new client versus keeping an existing client.
Think about the learning curve that you undergo when you take on a new client. You have to learn their business, how they've kept their books, their needs, and what their process has been to this point. That takes a lot of time- and time is money. The longer you keep a client, the better your ROI is on all that upfront work.
If that's not enough to convince you, consider this:
According to Huify, increasing customer retention rates by 5% increases profits by 25-95%.
Plus, you can always ask your ongoing, happy clients for reviews and referrals. Word of mouth can do wonders for your business and reviews help build credibility.
3. Increase Productivity
The more you're able to get done in less time, the more work you can take on additional work for more income. Here are some tips to jumpstart your productivity and kick it into high gear:
Batch Activities: Group similar tasks together in your workday. It keeps you in the same headspace for a longer period of time instead of having to think about a new task every so often.
Avoid Multitasking: Multitasking is, unfortunately, a lie that we tell ourselves. It really is more productive to focus on one task at a time and eliminate other distractions while we work.
Upgrade Software: Get the right tools to keep your business running smoothly. Investing in the best software for your business can help your productivity and keep everything moving forward.
4. Market to Your Target Audience
This seems obvious, but some businesses struggle with it. Marketing can be a big expense and it's important to get it right so you're attracting in the right clients.
First, get very detailed on who your target clients are. Be as specific as possible. It might help to consider one of the clients that you already love working with.
Think about their industry, size, and what kind of work they provide you. Also, consider what makes them easy to work with.
To market for that client, ask yourself what their pain points are and how you can solve their exact problems. You can even ask the clients you love working with! Ask them what made them choose you and what they were looking for when they signed up for your services.
Create S.M.A.R.T. Goals
Having your goals written down makes them easy to turn into a plan. You can assign different objectives to make sure you're meeting your goals. Seeing the plan can help you align with the goal and increase your motivation.
However, you need them to be more than just vague ideas of what you want to accomplish. Instead, you should be creating S.M.A.R.T. goals:
Specific
Measurable
Actionable
Realistic
Time-bound
Here's an example of a goal that you might have concerning profitability:
"I want to have a more profitable business"
Don't we all? Let's turn this into a S.M.A.R.T. goal:
"I want to increase profits by 10% in 12 months"
Now, you just need to assign the steps it takes to get there. Perhaps you need to evaluate and update your pricing strategy, upgrade your software, cut unnecessary expenses, and get clearer with your marketing efforts.

Final Thoughts
Creating profitable client accounting services isn't out of reach! In fact, using the steps above can put you on the right track to achieving it. Keep your goals reasonable and write them down. Then, create an action plan using some of the suggestions provided above to make it happen.