What Are The Software Needs Of Accounting Firms?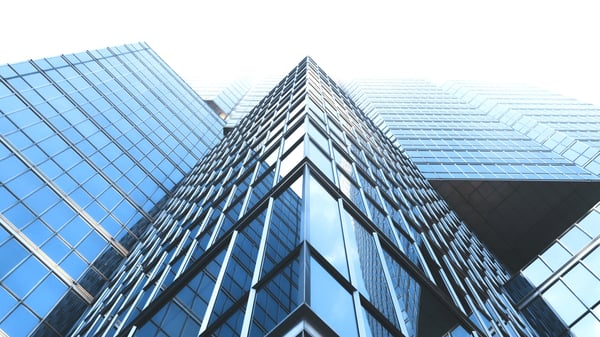 Businesses of all sizes depend on accounting firms to help them manage their financial needs. To provide clients with a comprehensive menu of services, many depend on software solutions to increase efficiency, optimize productivity, and help them grow their business.
But how do accounting firms decide what kind of software they need?
Most Firms Perform a Wide Range of Services For Their Clients, Including:
Day-To-Day Bookkeeping

Payroll

Accounts Payable

Accounts Receivable

Inventory Management

Asset Costing

Tax Prep and Filing

Account Management

Time Tracking

CRM

Paperless Filing Systems
No matter what services they offer, they need access to the precision and reliability that only accounting software can offer. The software solution they choose depends largely on their customer's needs, the industry verticals they serve, and the specialties they focus on.
Popular Accounting Software Compared
Most accounting firms use solutions like ZarMoney, Xero, Sage, or QuickBooks. They all have their merits, but certain features might hold more value, depending on the firm's primary focus.
Let's compare some of the top options and see what's under the hood:
ZarMoney
According to the majority of users, ZarMoney does it all for a much better price than its competitors. Small businesses and accounting firms pay $7 per user, per month for a full-featured iteration of the platform. Pricing for the enterprise version, suitable for 30 or more users, starts at $350 per month. ZarMoney is a premium accounting solution with built-in inventory management capabilities, which would typically be an add-on for most tools available in the market.
See more of user reviews on Capterra.com.
ZarMoney Pros
A complete solution for accounting firms

Suitable for any size business

International business support

Global inventory visibility

Third-party integrations

Custom APIs

Cloud-based

US-based customer support

Flexible pricing for any sized business

Advanced reporting and analysis with Insight™

Fund management

Scalable to your needs
ZarMoney Cons
Currently limited in third-party integrations

No mobile app (but currently in development)
QuickBooks
QuickBooks is tailored to the needs of small to medium-sized businesses, and ideal for finance departments with less than 50 users. Plans start at $5 per month, per user, and features cover most basic accounting needs, including expense tracking and support for multiple locations. Payment processor integrations include PayPal, Square, and Shopify.
QuickBooks Pros
Inexpensive

User-friendly interface

Supports non-profits

Desktop/installed or web app versions

Mobile app

Cloud-based

24/7 live support
QuickBooks Cons
Does not support fund accounting

No support for government agencies

Lacks tax management functions

In-person training only

Limited third-party integrations
Xero
Xero supports SMBs with up to 1,000 users. Pricing starts at $9 per month, but capacity is limited at that level. Their "Established" plan is $60 per month and allows unlimited access to all features.
Xero Pros
Extensive third-party marketplace

Complete range of accounting functions

Support for all types of business, including government and non-profit

Full tax management

Mobile app

Cloud-based

In-person, online, and fully documented training modules

24/7 live support
Xero Cons
Limited reporting options

Many integrations are paid platforms

No segmentation of client lists and contacts

Limited flexibility with some functions, like assigning billable expenses

Payroll modules are third-party

Lacks some tax reporting capabilities
Sage
Sage is a popular choice for SMBs and larger accounting firms. At $25 per month for the cloud-based option, it provides a comprehensive suite of functions designed for today's business. Compared to other solutions, Sage is a bit more complicated to set up.
Sage Pros
Cloud-based

Compliance support

Large community of professional users

Extensive third-party marketplace

Good reporting features

Modern user interface
Sage Cons
Difficult to set up initially

Training can be a big learning curve

Many features are overly complex

Lackluster support (documentation only)

Geared towards larger businesses

Does not appear to support multiple users (unclear)
Software Attributes Accountants Need
Today's accounting firms must have the flexibility, agility, and scalability to answer the needs of global businesses. As regulatory frameworks, reporting, and data-driven decision making become more crucial to their clients' success, these firms must be able to provide those insights while managing changing business needs.
Some of the essential components of top accounting management software include:
Tax support. To prepare and e-file income tax returns.

Payroll. Run payroll, prepare reports, file payroll taxes, issue W2s, 1099, and so on.
Bookkeeping. To manage day-to-day financial functions.
Time tracking and billing. An integrated tool to track and bill for time spent working on client activities.
CRM. To manage client information, correspondence, and account history.
The solution must be easy to use, offer a robust set of features, and provide useful third-party integrations with popular productivity, CRM, and other applications. Ideally, it will be customizable to your needs, allowing you to configure and filter detailed reports that inform business decisions.
Lastly, the accounting solution you choose should be cost-effective, and not just from a baseline price standpoint. The true value of accounting software is the time it saves, its ability to automate processes and reduce errors while optimizing team productivity.
In conclusion, after comparing some of the more popular players in the business accounting space, ZarMoney is the answer to every firm's software needs.
That you don't trust us? Check out this back-to-back in-depth comparison of two major players, ZarMoney and QuickBooks Intuit here.
Did we change your mind yet? How about that we don't require credit card details until you really sign up or that our monthly trial is completely free?
Sign up for a FREE trial today or reach out to us directly to learn more about how ZarMoney can help your business grow today.