Finding the Best Software for CPAs, Accountants and Bookkeepers
Are you on the hunt for the best software for CPAs, accountants and bookkeepers? Are you a CPA, accountant or bookkeeper looking for accounting software? With all the features available today, how can you possibly choose the best one for your business? We've gathered some of the questions you should ask yourself before deciding.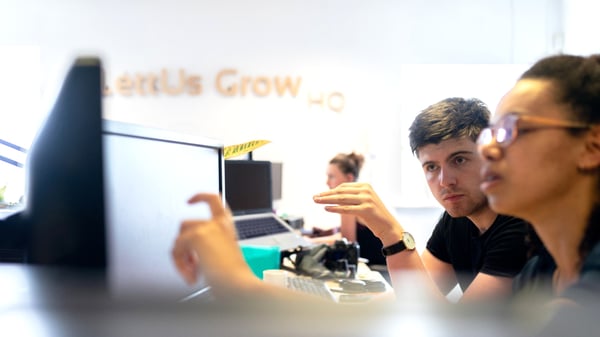 It's hard to nail down which software comes out on top. After all, the software needs of different industries vary dramatically. Instead, CPAs, accountants and bookkeepers can focus on choosing the best software to suit the business and industry. By working through the questions in this post, you'll be a lot closer to finding the best accounting software.
Is it Easy to Use?
An accounting software should "be" a lot of things. It has to be accurate and reliable. However, it should also be easy to use. If an accountant is spending more time trying to figure out how to record a transaction than actually entering the data, it's not a very effective software.
Easy to use accounting software can help simplify the accounting duties, no matter the industry. Software is evolving to meet user needs and it has become more and more user friendly over the past decade because of the feedback users have provided. Having an easy-to-use software helps increase efficiency and stay on top of deadlines.
What are the Best Features?
The best software for accountants has to come with the best features. Sure, every accounting software comes with some standard features like income and expense tracking. However, what features are available that could make your business run even more efficiently?
Features like inventory management can take an accounting software from good to great. Having seamless integration between accounting data and inventory data can reduce the amount of time accountants spend migrating information between systems and departments. It can help the business run more smoothly by housing all of the most current data in one place rather than scattering it across multiple platforms.
Keep an eye out for other time-saving features, like automatic expense recording and automatic grouping of similar transactions related to the same purchase or sales order. It may not seem like much, but these small features can make a huge impact on the way you process your business's financial transactions.
Is it Secure?
When housing all of a company's financial data, it's extremely important for accounting software to provide top-rated security measures. In addition to preventing cyberattacks, accounting software should also allow you to limit which employees are able to access different portions of the company's data. This is done through user roles and permissions.
Pro tip: We have a great post about keeping your data secure. Check it out to learn all the best tips and tricks to preventing cyberattacks.
Assigning users with custom levels of access will limit which sensitive data is visible to each employee. You don't want the accounts receivable associate to have access to the same information that the CFO sees, for example. Accounting software should allow you to customize the roles so you can choose who sees what.
What About Integration?
Another feature of great accounting software is the ability to integrate with financial institutions. Instead of manually entering all of the company's bank transactions each month, accounting software can import transactions automatically using integration technology. Then, the transactions will be ready for review and categorization.
It's also useful if your software can integrate with other applications that your company needs. Perhaps you're looking for software to integrate with your online shop portal, such as Shopify, or your email marketing campaign software, like Mailchimp. Great accounting software can integrate and work seamlessly with other apps.
Is it Customizable?
Customizable accounting software can really change the way accountants go about their roles. Most software offers "canned" reports that only pull in certain categories of data. However, the best accounting software allows you to build and customize your own reports to fit the needs of your role in the business. Instead of exporting data into a spreadsheet and trying to manipulate it into telling you what you need to know, you can just create a fully customized report directly in the software.
Then, you'll have a clean and professional report to print and send to leadership. These customizations can help create reports for specific teams or departments as well as certain products or services. Better reporting means better visibility into the company's financial health.
Is it Accessible?
Cloud-based software is becoming the new normal for the world. More and more employees are working remotely for convenience. Remote work can save companies a lot of money on overhead expenses, but companies need software that can accommodate the increasing amount of remote work.
Using a cloud-based accounting software will provide employees access to the software from wherever they are as long they're connected to the internet. It keeps the data accessible to anyone who needs it and has permission at any time and from anywhere. Plus, multiple people can access the software at the same time and work collaboratively with up-to-date financial information.
What's the Cost?
At the end of the day, every business has a budget to stick to. The best accounting software provides the right features for your business at a cost that fits your budget. Luckily, many accounting software providers know that it's especially important to provide cost-efficient solutions to accounting. That's why many subscriptions today are well under the cost of a cup of coffee per day. Of course, the most robust your needs are for the software, the more you can expect to pay.
Next Steps
The best accounting software for CPAs, accountants, and bookkeepers really comes down to the needs of the business. What works for the restaurant industry may be different from what the manufacturing industry needs.
Where can you start?
Decide on your budget for accounting software
Choose the features your business needs
Select a few software options that meet your accessibility needs
Evaluate the security of each option
Determine which options integrate with your bank

Take advantage of free trials

to see the ease of use and customizable options
These steps will help you choose the top accounting software to fit your business needs.