Best Inventory Management Software 2020
Keeping an accurate inventory is essential for almost any business. Whether you are in retail, wholesale, hospitality, or logistics, inventory accounts for a significant portion of your business' value. However, without a good inventory management system, the results are often inaccurate and misleading, resulting in false valuations, overstocks, out-of-stocks, and an inability to forecast future needs accurately.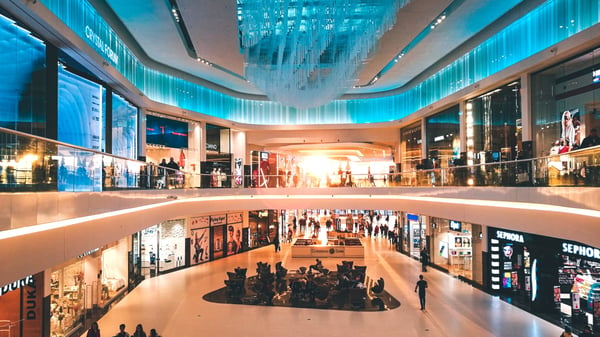 What Is Inventory Management Software?
Inventory Management software is a system in which companies maintain an electronic record of their stock. Inventory software runs the gamut from very simple (such as an Excel spreadsheet) to a highly complex system that tracks sales and stock, communicates with suppliers, and sends data straight to the ERP or accounting system.
In other words, Inventory Management Software is a software system for tracking inventory and items held within, their levels and possible shortages, it tracks orders, sales and inventory inflows and outflows.
It is especially useful in the manufacturing industry where it functions as well for creating a work order, bill of materials and other production-related documents. It is a tool replacing hard-copy files, or spreadsheets, for tracking inventory.
Learn more about the history and development of IMS here.
Using inventory management software reduces time and effort, optimizes productivity, reduces errors, and decreases waste throughout the organization.
Learn more about the most common accounting errors here.
Modern Inventory Accounting Software systems track everything in the warehouse and throughout the supply chain. From the moment a product is ordered to the time it reaches the customer's door, your system can deliver deep insights that inform the way forward.
Top Players in Inventory Accounting Software for 2020
Inventory Accounting Software integrates an inventory module with an accounting platform. Similar in function to an ERP, these solutions are available for any size of business.
Enterprise Resource Planning (ERP) is the integrated management of company processes, often in real-time and managed software and technology. Learn more about ERP in this detailed read by Wikipedia.
Each platform offers full integration of their inventory module with accounting features, though some charge an add-on fee, and most are designed for specific industry use cases.
In 2020, the top inventory accounting software platforms are
Features to Look for in Inventory Accounting Software
Before choosing an Inventory Management Software platform, think about the features that will serve your needs best.
A few software accounting features you should consider:
Costing. Inventory is considered a business asset, for some companies, it is estimated up to 50% of total company assets lie in inventory. As such, it is accounted for in the assets section of your Balance Sheet. Costing features in your inventory management platform gives you at-a-glance visibility into your assets, helping you make informed business decisions.
Real-Time Visibility. Real-time visibility eliminates the need for manual counts, which are time-consuming and often full of errors. This can be facilitated by RFID tags and IoT sensors that transmit inventory data directly to the system, where it can be viewed instantly by your stakeholders.
Integration With Your Accounting Platform. Integration with your accounting system further streamlines the process, eliminating the need for manual input and allowing your employees to focus on higher-value tasks.
POS Integration. In retail, especially, having an inventory management system that connects to the POS is the best way to ensure customer satisfaction and economize operations from end-to-end. Sales associates can see what products and they have and their locations, reducing time spent searching and possibly losing a sale.
Supply Chain Integration. When integrated with the supply chain, a modern inventory management system will ensure you are never out of stock or overstocked. When products are sold, new stock is requested, reducing the need for employee intervention.
Data-Driven Insights. Your inventory management system delivers real-time data on sales, orders, and stock levels, enabling more accurate demand forecasting. Reports are generated automatically, and alerts are sent to stakeholders at the moment, helping them better understand customer behaviour and buying trends.
Which Inventory Management Solution is Right for You?
In conclusion, when choosing inventory management and accounting system, choices are often limited by the available resources. Full-featured solutions come at a high price, while those tailored to small businesses lack the automation and features you see in enterprise-grade systems.
Solutions like Quickbooks may be best for you if you seek a simple solution, and platforms like Oracle NetSuite will perform well if you are a large enterprise, but what if you are in the middle looking for the right balance of features, automation and pricing?
If you are ready for a platform that strikes the perfect balance between affordability and feature-rich environment, ZarMoney is the answer.
Start your FREE trial today. It is leading inventory management software company offering a highly customizable platform that is scalable to your needs for the incomparable price.