Defining Cloud Based Accounting in 2016. 5 big changes you need to know about.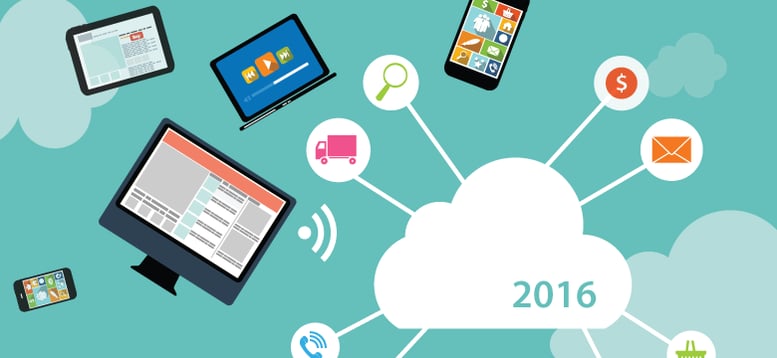 By now, you have probably at least heard someone talk about cloud-based accounting if you are not already using it yourself. As a matter of fact, many experts are labeling 2016 the "year of cloud-based accounting" because so many entrepreneurs and business owners are making the switch. As small and medium businesses everywhere turn to the cloud, it is revolutionizing the way they do business. Take a look at some of the ways it is changing accounting in 2016.
1. The way you pay for accounting software has changed.
When you buy accounting software to install into your system, you typically pay a flat fee, receive your software, and that's it. Once the software becomes outdated, you have to stat all over, and this is not always cost-effective. With cloud-based accounting, you will throw out those initial fees and start paying a recurring — and much lower — fee for your software. Not only does this mean you receive updates and upgrades at no additional cost, but you also have access to free support.
2. The way you access your accounting software has changed.
10 years ago, if you wanted to access your accounting software, you had to sit down at your desktop computer, maybe place a CD-Rom in the drive, fire it up, wait for it to load, and then search for whatever information you wanted. Those days are almost completely nonexistent. Cloud-based accounting means you can access your software any time from any place, as long as you can connect to the internet. Laptops, smartphones, tablets, you name it. Keep up with your business in real time from locations all around the world. And not only can you access it from anywhere in the world, but so can your salespeople and your accountant and anyone else you provide with a password.
3. Productivity levels are soaring.
Many businesses report that cloud-based accounting has greatly improved their overall productivity. Your employees can enter receipts and sales from their smartphones at home or on the road instead of hanging on to them until they are back in the office. Because it keeps up with your business in real time, you can check in on any department to see how a project is coming along. You can also make quicker business decisions because of this quick and easy access.
4. Increases in security.
Lost or stolen data can be one of the most detrimental things that happens to a company, but with cloud-based accounting, you do not have to worry as much about that happening in 2016. If a thief steals your laptop, he or she cannot just open it up and find your financial information that is stored there on your drive. The person would have to go online and log in to your account. If your office is subject to a hurricane, tornado, flood or fire, you do not have to worry about losing important files. It is all backed up online.
5. Improvements in cloud technology.
Experts predicted cloud technology to sort of mature in 2016. You will seen an increase in speed on the horizon. With so many businesses jumping on the cloud bandwagon in 2015, providers must step up and enhance performance — it just makes sense. Another improvement expected is new technology that makes using the hybrid cloud easier than ever. A hybrid cloud allows a business or organization to integrate public and private cloud data.