Best Dental Accounting Software for Dental Practices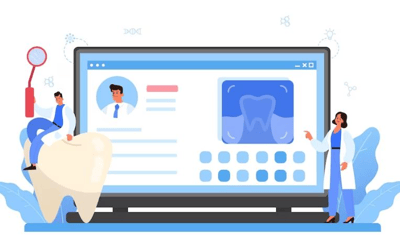 In today's rapidly advancing technological world, dental practices need software to manage their day-to-day operations efficiently and effectively. The key is finding a solution that offers practice management and financial accounting in one comprehensive solution.
Enter ZarMoney, a dental office management software with many powerful features to streamline your dental care service. It is, without a doubt, the best dental accounting software available today.
ZarMoney is a robust web-based software encompassing all the necessary and advanced features dental practices require. From streamlining invoicing and billing processes to automating tax calculations and providing dynamic statements, ZarMoney offers a comprehensive solution.
With its seamless integration of essential functionalities, ZarMoney empowers dental practices to efficiently manage their financial tasks, ensuring accuracy and effectiveness. Let's explore the depths of these key features and discover the transformative benefits they bring to dental practices.
ZarMoney's Key Features
Web-Based Accounting Software

Financial Reporting

Payables Calendar

Dynamic Statements

Automated Tax Calculation

Account Reconciliation

Seamless Invoicing and Billing
1. Web-Based Accounting Software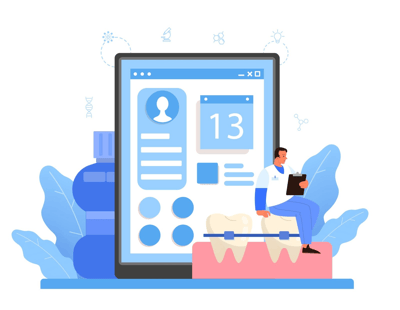 As a dental practitioner, you need Dental Accounting Software like ZarMoney. It simplifies financial management by handling tasks such as generating invoices, tracking expenses, managing bills, and reconciling bank statements. The best part is no expensive hardware or software installations are required.
This powerful dental software centralizes your financial data, allowing you to monitor revenue, control expenses, and analyze your practice's financial performance.
This web-based accounting software's user-friendly interface and intuitive navigation make financial tasks effortless, freeing up more time for patient care. It automates administrative processes, saving you valuable time and effort. In addition, you can securely access your practice's financial data anytime and anywhere, enabling you to make informed decisions and optimize profitability.
2. Financial Reporting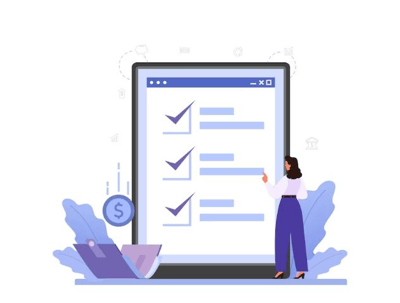 You need Dental Accounting Software like ZarMoney to simplify financial reporting. With ZarMoney's visually stunning financial reports, you can easily understand complex financial data and derive actionable insights. This aids in making efficient decisions for managing your dental practice.
ZarMoney is a comprehensive dental software program that streamlines the billing process and ensures accurate medical billing. It is a feature-rich billing software specifically designed for dental practices. You can effectively analyze and track your financial performance by using ZarMoney's powerful financial reporting capabilities and its integration with key aspects of your dental practice. This gives you the power to decide wisely and direct the development of your practice.
3. Payables Calendar
For every business, keeping track of cash flow is crucial, including dental practices. ZarMoney's payables calendar makes this easy. You can upload invoices, add receipts, print checks in bulk, and even pay multiple vendors simultaneously. This makes recurring payments and managing accounts payable a breeze, ensuring your daily operations run smoothly.
ZarMoney also offers a range of features tailored for dental practices. As software for dentists, ZarMoney empowers you to streamline financial tasks, track expenses, and optimize revenue.
With ZarMoney, you have all the tools to manage your payables, streamline dental operations, and enhance financial efficiency. It's the ultimate software solution designed to meet dental practitioners' unique needs.
4. Dynamic Statements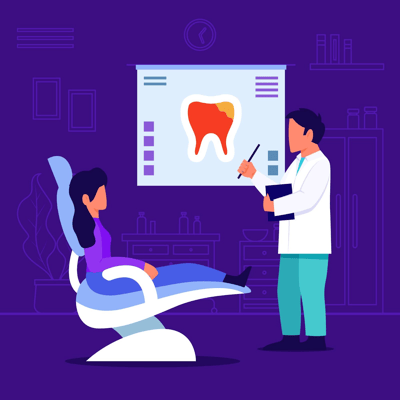 With ZarMoney, you can easily create balance sheets, cash flow statements, and custom earnings reports, putting vital financial information at your fingertips. This essential feature gives you a clear picture of your dental practice's financial health and empowers you to make informed decisions.
ZarMoney also prioritizes security and accessibility. You can securely access your dental practice's financial data from any device, including mobile devices, to manage finances on the go. In addition, it promotes collaboration within your dental team, enabling efficient financial management.
You have the tools you need to annotate and compare data, analyze financial performance, and drive the success of your dental practice. The comprehensive Dental Accounting Software combines essential features, secure access, and mobile compatibility to meet the unique needs of dental professionals like you.
5. Automated Tax Calculation
Compliance with regulations in different regions by associating respective tax zones with locations, stores, and patients. ZarMoney's automated tax calculation helps you manage this without breaking a sweat, mitigating any risk of costly mistakes or oversights.
By utilizing ZarMoney's automated tax calculation and other powerful features, you can save time, reduce errors, and focus on delivering quality patient care. It's the ideal Dental Accounting Software that simplifies tax compliance and provides a seamless financial solution for your dental practice.
6. Account Reconciliation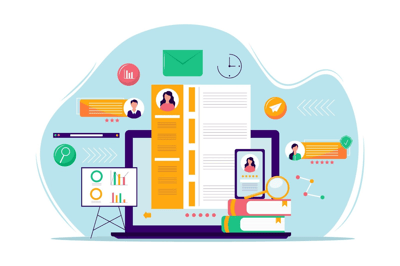 Identify any underlying discrepancies easily and get a bird's eye view of your business transactions. ZarMoney's account reconciliation feature saves you time and ensures accuracy in your financial reports.
With ZarMoney's account reconciliation feature, you can easily identify any discrepancies and gain a comprehensive view of your business transactions. This saves you valuable time and ensures accuracy in your financial reports.
Utilize ZarMoney's account reconciliation feature to effortlessly detect discrepancies in bank transactions, guaranteeing precision. Attain a holistic understanding of your cash positions, empowering you to make well-informed decisions that fuel financial prosperity and streamline your business operations.
With ZarMoney's comprehensive capabilities, streamline your bookkeeping tasks, optimize accounts receivable, and leverage reliable financial data for informed decision-making, thus boosting financial efficiency and accuracy within your organization.
7. Seamless Invoicing and Billing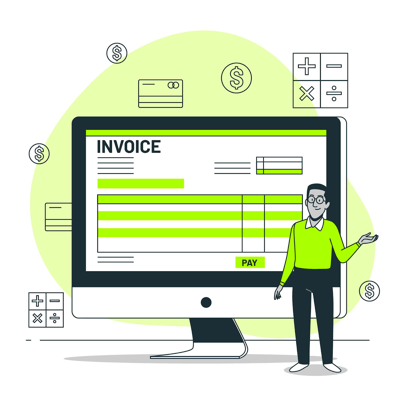 You can effortlessly generate custom invoices online that cater to your specific business needs. Whether you prefer manual invoice creation or want to automate the billing process for recurrent patient billing, ZarMoney has you covered.
ZarMoney's patient billing feature ensures efficient and accurate billing processes. It streamlines the billing process, reducing errors and saving time. By utilizing ZarMoney as your dental software solution, you can enhance patient engagement and satisfaction through streamlined and transparent billing.
With ZarMoney, you have the tools to optimize your billing process and provide exceptional patient service. The software's patient billing feature aims to streamline the billing process, reducing errors and saving time.
ZarMoney Vs. The Competition
Regarding key features, ZarMoney outshines its competitors, including Dentimax, OpenDental, and Dentrix. From seamless invoicing to advanced reporting, ZarMoney offers unparalleled functionality, making it the top choice for dental practices looking for a comprehensive and efficient dental software solution.
| | | | | |
| --- | --- | --- | --- | --- |
| Feature | ZarMoney | Dentimax | OpenDental | Dentrix |
| Web-Based Accounting | Yes | No | No | No |
| Financial Reporting | Yes | Yes | Yes | Yes |
| Payables Calendar | Yes | No | No | No |
| Dynamic Statements | Yes | Yes | Yes | No |
| Automated Tax Calculation | Yes | No | No | No |
| Account Reconciliation | Yes | Yes | Yes | Yes |
| Seamless Invoicing and Billing | Yes | Yes | Yes | Yes |
ZarMoney undoubtedly surpasses its competitors with its extensive array of advanced features. Its comprehensive solution sets it apart from other software options, providing dental practices with a superior platform that meets their diverse needs and exceeds expectations.
The Takeaway
ZarMoney is the ultimate all-in-one solution for dental practices. With its powerful features, user-friendly interface, and unmatched performance, it proudly stands at the forefront of the dental accounting software market. Trusted by dental clinics of all sizes across the globe, ZarMoney's robust dental software applications are designed to streamline operations, enhance patient communications, and elevate the quality of care provided.
Take advantage of the opportunity to try ZarMoney today and explore the exceptional capabilities of the finest dental accounting software. Witness firsthand how it can revolutionize your dental practice, boosting efficiency and paving the way for enhanced success.
Frequently Asked Questions
1. What qualities should dental accounting software have?
When seeking dental accounting software, prioritize comprehensive solutions encompassing web-based accounting, financial reporting, seamless invoicing, and billing, as well as automated tax calculation. These qualities ensure streamlined financial management and facilitate efficient operations for your dental practice.
2. How does ZarMoney's web-based accounting software benefit dental practices?
ZarMoney's web-based accounting software allows dental practices to generate seamless business invoices, track expenses, manage bills, and reconcile bank statements. By removing the need for pricey hardware or software installs and enabling access to financial data from any location, it reduces the requirement for administrative work and frees up time to devote to patient care.
3. How can ZarMoney's features benefit my dental practice?
ZarMoney's features can help streamline your administrative tasks, improve your financial reporting accuracy, and manage your cash flow efficiently. This allows more time and resources to focus on patient care.
4. What type of support does ZarMoney offer?
ZarMoney provides comprehensive customer support to ensure users have the assistance they need. This includes options such as online training, personalized, hands-on training, and access to an extensive online help center, offering a wealth of resources for answering any questions or problems that might come up.
5. Is ZarMoney suitable for multi-location practices?
Absolutely! ZarMoney is specifically designed to cater to the needs of multi-location dental practices. Its features and functionalities are tailored to accommodate and streamline operations across different locations, ensuring seamless financial management and efficiency. With ZarMoney, you can effectively manage and consolidate financial data from multiple locations, simplifying the complexities of running a multi-location practice.