Best Child Care Service Accounting Software
Managing administrative tasks and ensuring efficient communication with parents is crucial for your childcare business's growth and sustainability in the highly competitive and specialized childcare industry. The key to this is robust childcare management software to facilitate your daily operations while focusing on the care of children and the quality of school programs. One such leading all-in-one childcare software is ZarMoney.
ZarMoney is an advanced cloud-based childcare solution in the childcare management systems market. This article will delve into why ZarMoney has earned the title of Best Child Care Accounting Software and how it compares favorably to its competitors, such as FreshBooks, QuickBooks, and Wave.
ZarMoney: The Best Child Care Accounting Software
ZarMoney boasts key features to streamline your childcare center's operations and enhance financial performance. These core features cater to the specific needs of child care center owners, childhood educators, and childcare professionals.
Invoicing

Payment Processing
Quotes/Estimates
Customer Statements
Payment Terms
1. Invoicing
ZarMoney's invoicing feature provides childcare centers with the capability to generate customized invoices tailored to their specific needs. Whether tuition fees, additional costs, or any other charges related to their childcare program, the software's flexible invoice templates allow for seamless integration of the center's branding.
This ensures a professional and consistent look across all invoices while streamlining the billing process. With ZarMoney, childcare centers can significantly improve accuracy and timeliness in their invoicing practices, surpassing the capabilities offered by ordinary childcare software.
2. Payment Processing
ZarMoney integrates seamlessly with popular payment gateways, enabling child care centers to accept credit card and debit card payments directly from parents. This feature eliminates the hassle and manual effort involved in handling cash or checks payments. By providing a convenient and secure payment method, childcare centers can enhance their cash flow, reduce the risk of errors or delays in payment processing, and offer greater convenience to parents.
ZarMoney's payment processing feature simplifies financial transactions for both child care centers and parents, making it an invaluable tool in managing payment collections effectively.
3. Quotes/Estimates
With ZarMoney, childcare centers can easily provide real-time quotes and estimates for additional services or variable pricing factors to parents. This feature allows childcare centers to offer transparency and flexibility in their pricing, empowering parents to make informed decisions. By offering detailed quotes and estimates, childcare centers can differentiate themselves from competitors and showcase the value they provide.
ZarMoney's quotes/estimates feature helps child care centers stand out by providing accurate and up-to-date pricing information, giving them a competitive edge, and facilitating better communication with parents.
4. Customer Statements
ZarMoney's customer statements feature generates detailed statements that give childcare centre owners a thorough breakdown of their account activities. These statements include itemized charges, payments received, and any outstanding balances. By providing clear and transparent financial information, childcare centers can foster trust and maintain strong relationships with parents.
ZarMoney's customer statements feature enhances customer satisfaction, facilitates open communication, and demonstrates a commitment to professionalism and financial integrity.
5. Payment Terms
ZarMoney enables childcare centers to define payment terms such as due dates, grace periods, and late payment fees. This feature ensures consistent payment practices and helps childcare centers manage their cash flow effectively. By establishing clear payment expectations, childcare centers can minimize late or missed payments, reducing the risk of financial disruptions.
With ZarMoney's payment terms feature, childcare centers can establish a systematic approach to billing and collections, improving their financial performance and overall stability. This feature provides peace of mind to childcare centers, knowing their payment processes are well-structured and efficient.
ZarMoney's Superiority in the Child Care Industry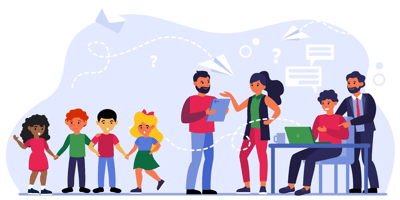 ZarMoney stands out as the leading choice in the child care industry for numerous reasons. With its feature-rich platform, it revolutionizes child care center management. The software offers unparalleled versatility, allowing you to effortlessly handle everything from billing and invoicing management.
ZarMoney's user-friendly interface simplifies complex accounting tasks, making financial management a breeze. It ensures accurate and efficient bookkeeping, enabling you to stay organized and compliant with ease. The software's robust reporting capabilities provide in-depth insights into your child care center's financial health, empowering you to make data-driven decisions.
ZarMoney's commitment to security and data privacy is unmatched. With state-of-the-art encryption and secure cloud storage, your sensitive information remains protected at all times. Experience the superiority of ZarMoney in the child care industry and witness firsthand how it optimizes your operations, streamlines processes, and enhances financial control, ultimately helping your child care center thrive.
ZarMoney Vs. Competitors
When comparing ZarMoney to competitors like FreshBooks, QuickBooks, and Wave, ZarMoney is a standout choice. Its unique combination of advanced features, intuitive user interface, and specialized solutions tailored for child care center owners gives it a competitive edge.
ZarMoney's focus on meeting the specific needs of the childcare industry sets it apart, providing childcare centers with comprehensive and efficient accounting software that surpasses the capabilities of its competitors. With ZarMoney, childcare centers can streamline their operations and achieve optimal financial management with ease.
| | | | | |
| --- | --- | --- | --- | --- |
| Features | ZarMoney | FreshBooks | QuickBooks | Wave |
| Invoicing | Yes | Yes | Yes | Yes |
| Payment Processing | Yes | Yes | Yes | Yes |
| Quotes/Estimates | Yes | Yes | Yes | Yes |
| Sales Orders | Yes | No | Yes | No |
| Customer Statements | Yes | Yes | Yes | No |
| Payment Terms | Yes | Yes | Yes | Yes |
While all these software provides similar functionalities, ZarMoney leads due to its specific focus on the childcare industry, thus making it the preferred choice for many childcare centers.
Comparing the Best of the Best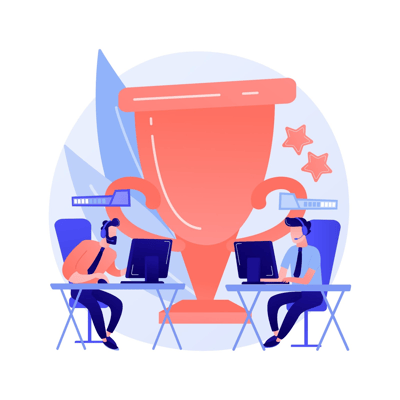 1.

ZarMoney
ZarMoney is distinguished as the leading choice for childcare centers. It provides a suite of features specifically tailored to the needs of the childcare industry. From customizable invoicing, efficient payment processing, quotes/estimates, sales order management, and comprehensive customer statements to detailed payment terms, ZarMoney covers all aspects of child care accounting. Additionally, it offers a user-friendly interface, real-time support, and a focus on making operations smoother. This distinguishes it from other programs in its field.
2.

FreshBooks
FreshBooks is a well-known accounting software solution offering features like invoicing, payment processing, and providing quotes/estimates. While it may not have the complete range of services that ZarMoney provides, such as sales orders, it's still a reliable option for childcare centers. Its easy-to-use interface, robust customer support, and ability to manage finances efficiently make it a solid contender.
3.

QuickBooks
QuickBooks, another renowned name in the accounting software world, provides a similar feature set as FreshBooks. In addition to that, it offers sales order management, which FreshBooks lacks. QuickBooks has a strong reputation for its extensive accounting capabilities, scalability, and broad range of integrations, making it suitable for childcare centers of varying sizes.
While all three software solutions offer robust features for managing child care center accounting, ZarMoney stands out for its specific focus and tailored features for operations, making it the top choice based on the content above.
Bottom Line
ZarMoney emerges as the unparalleled choice for childcare accounting software. Its comprehensive suite of advanced features, coupled with a user-friendly interface, sets it apart from competitors. With tailored solutions designed specifically for the childcare industry, ZarMoney ensures seamless operations and optimal financial performance for your childcare center.
By opting for ZarMoney, you empower your center to prioritize its primary focus of providing exceptional care for children, knowing that the software's robust capabilities will handle all aspects of accounting with ease. Make the smart choice and experience the unmatched benefits ZarMoney offers to child care centers.
Frequently Asked Questions
1. What characteristics should I search for in childcare accounting software?
When buying Child Care Accounting Software, look for key features like invoicing, payment processing, sales orders, customer statements, and payment terms. The software should cater to your specific needs as a childcare center owner.
2. How will Child Care Accounting Software help my business?
Child Care Accounting Software helps streamline administrative tasks, improve financial performance, and enhance communication with parents. It simplifies daily operations and allows for more efficient management of your childcare business.
3. Is ZarMoney better than other Child Care Accounting Software?
ZarMoney outshines other Child Care Accounting Software options due to its exceptional range of advanced features, intuitive user interface, and the ability to tailor solutions according to the unique requirements of child care centers. This distinct combination sets ZarMoney apart, ensuring an unparalleled experience for managing accounting tasks in the childcare industry.
4. How can I make payments using Child Care Accounting Software?
With Child Care Accounting Software like ZarMoney, making payments is a breeze. By integrating with payment gateways, you can conveniently accept credit and debit card payments from parents. This seamless integration simplifies the payment process, increases efficiency, and eliminates the need for manual handling of cash or checks, providing a secure and convenient payment solution for both child care centers and parents.
5. Does ZarMoney offer customer support?
Yes, ZarMoney takes pride in delivering exceptional customer support. With our dedicated team, To ensure a seamless user experience and quick issue resolution, we provide real-time assistance to address any queries or concerns you might have.