Best Accounting Software for Travel Agencies
Navigating through the labyrinth of options in the search for the best accounting software for travel agencies can be overwhelming.
An ideal accounting solution should cater to the unique needs of your travel agency, streamline your day-to-day operations, and help your business scale new heights.
Whether it's automating invoices, managing sales orders, or offering comprehensive reporting, your chosen software should be capable of tackling these tasks with ease and accuracy. So, what are the top contenders in the market? Let's dive into the list and find out!
1. Customers & Accounts Receivable
As a travel agency owner, your relationships with customers are your business's lifeline. Therefore, effectively managing accounts receivable is a vital task. If absent, you could face cash flow disruptions, damaging the financial health of your agency.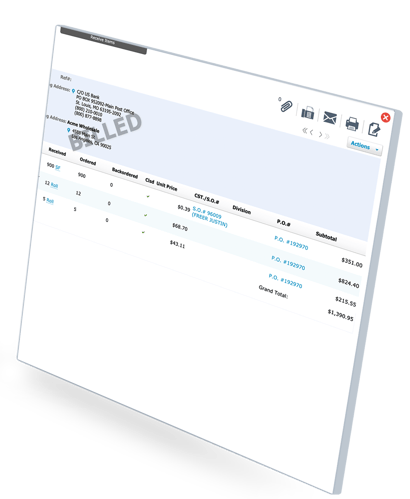 The best accounting software for travel agencies, ZarMoney, offers an excellent tool to streamline these processes. It provides a clear and comprehensive view of what customers owe, with real-time updates, ensuring accurate accounting modules.
With ZarMoney, you can view the payment status of individual customers, track late payments, and more. Thus, it helps travel agencies maintain healthy cash flow and build strong customer relationships.
2. Invoicing System
The lifeblood of your travel agency is cash flow, and invoices are the catalysts. In the absence of a robust invoicing system, your agency could face delayed payments, causing a strain on your financial health.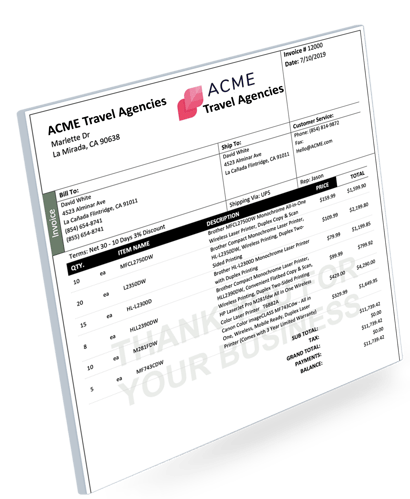 ZarMoney, a top-notch travel accounting software, makes invoicing easy and efficient. It facilitates the creation of professional invoices with just a few clicks.
With options for customization, you can add your branding to your invoices, enhancing your agency's image. Its automatic calculation feature also ensures the accuracy of invoices, eliminating human errors.
3. Payment Processing
Online payments are the preferred method of transaction for many travel agents. Not having a payment gateway to accept credit cards online could mean losing potential business.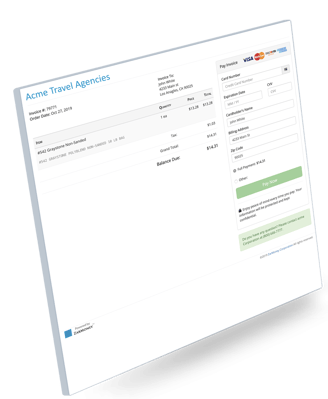 ZarMoney steps in with its robust online payment gateway, enabling the acceptance of credit card payments online.
It ensures safe and secure transactions, providing peace of mind for both you and your customers. Furthermore, it accelerates the booking process, making it more efficient for your agency.
4. Swift Quotes & Estimates
Providing travel cost estimates is crucial in the travel industry. Without it, you risk causing misunderstandings with clients, impacting customer satisfaction.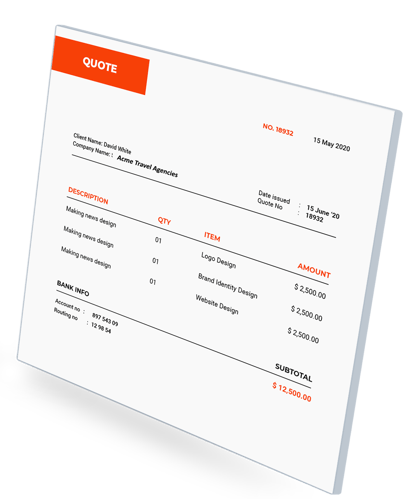 ZarMoney, a leading software for travel agencies, offers an intuitive quote and estimation feature. It helps you calculate service fees and provide clients with accurate cost estimates for their travel packages, thus enhancing your agency's credibility.
5. Sales Orders
Managing sales orders effectively is vital for a smooth day-to-day operation of your travel business. If not handled correctly, it can lead to confusion, loss of bookings, and dissatisfied customers.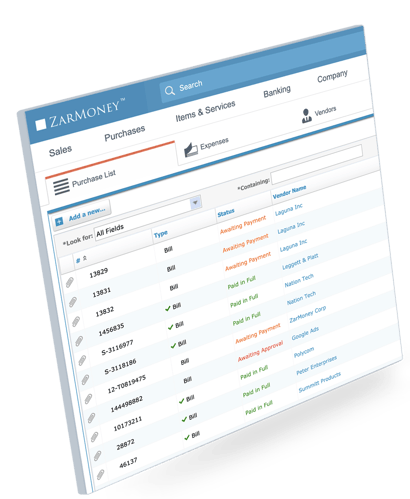 ZarMoney's advanced features for sales order management ensure a seamless process. The software provides a single dashboard to manage all sales orders, enabling you to track and fulfill them efficiently.
This way, ZarMoney helps travel agencies ensure customer satisfaction and efficiency in their operations.
6. Customer Statement
In the absence of clear customer statements, misunderstandings may arise about transactions, potentially harming your travel agency's reputation. ZarMoney, the best accounting software for travel agencies, makes it effortless to generate detailed customer statements.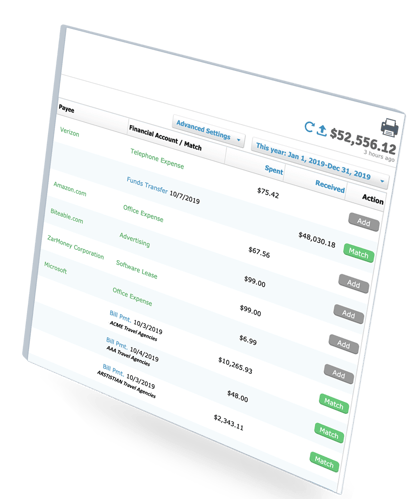 These not only offer a snapshot of account activity over a billing period but also foster transparency in customer transactions.
ZarMoney's customer statement feature ensures travel agency owners can maintain open communication with their clients and reinforce trust in their business.
7. Payment Terms
Without clearly defined payment terms, your travel business may face inconsistent cash flow and potential conflicts with clients.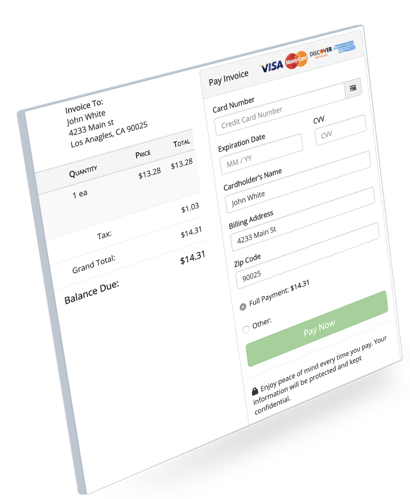 ZarMoney offers an easy-to-use platform where you can establish and manage payment terms effectively. This feature can help travel agencies set expectations right from the onset and ensure timely payments.
Furthermore, it allows for adjustments based on client needs, enhancing your customer service.
8. Notification via Text & Email
A lack of timely communication can lead to missed opportunities and dissatisfaction among clients. With ZarMoney, you can automate notifications via text and email, keeping your customers informed about their booking and payment statuses.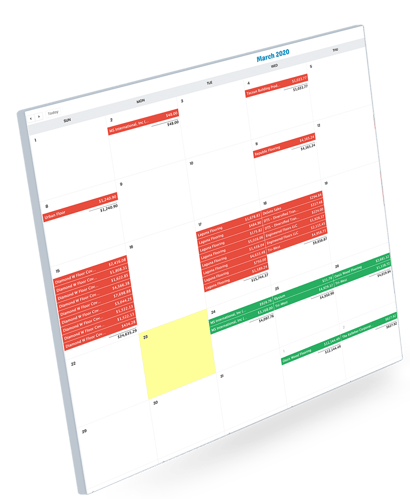 This feature not only enhances your customer relationship management, but also gives you more time to focus on growing your travel business.
9. Organize Customers with Custom Fields
For travel agencies, not being able to segment and manage clients based on various factors can result in less personalized service.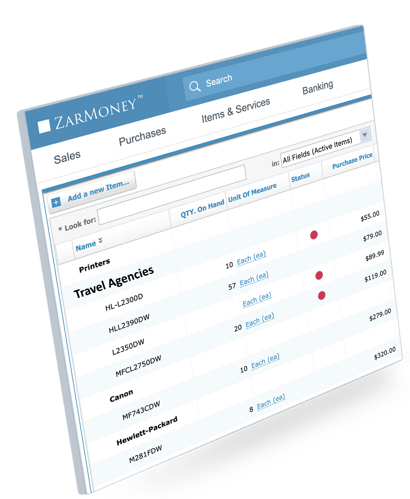 ZarMoney's advanced travel agency management software allows you to organize customers with custom fields, enabling better targeting and service provision.
You can classify and manage clients based on their travel preferences, booking history, and more, allowing for tailored offerings that can increase customer satisfaction and retention.
10. Order Status
In the competitive travel industry, the inability to provide real-time tracking of travel service orders can deter potential customers.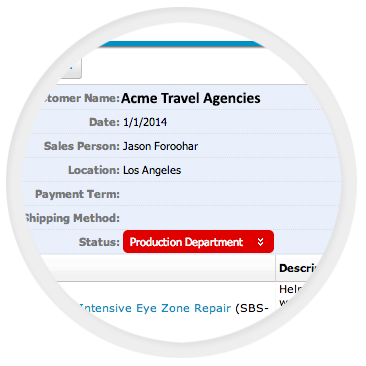 ZarMoney allows travel agencies to give their clients real-time updates on order status, enhancing their overall experience. This feature contributes to better customer relationships, giving them the assurance that their bookings are being handled professionally.
11. Recurring Invoices
For regular clients or for ongoing services, manually managing recurring invoices can be cumbersome and time-consuming. The best accounting software for travel agencies, ZarMoney, offers an automatic recurring invoice feature.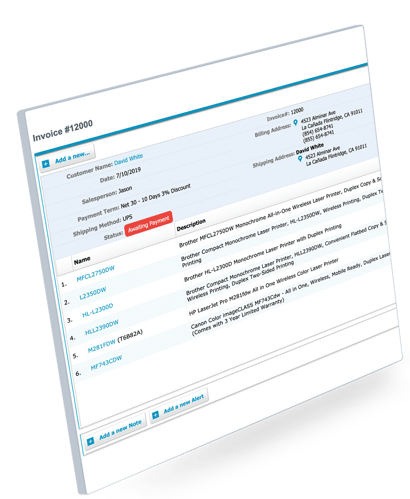 This feature not only saves precious time but also minimizes human errors, ensuring the correct invoicing of regular clients or services. With ZarMoney's recurring invoices, your travel agency can focus more on client service and less on administrative tasks, enhancing your business efficiency.
12. Automatic Expense Recording
Keeping track of expenses related to providing travel services manually can be challenging and prone to errors. Without a comprehensive expense tracking system, your travel agency could overlook essential costs, which could impact your financial reports and decision-making.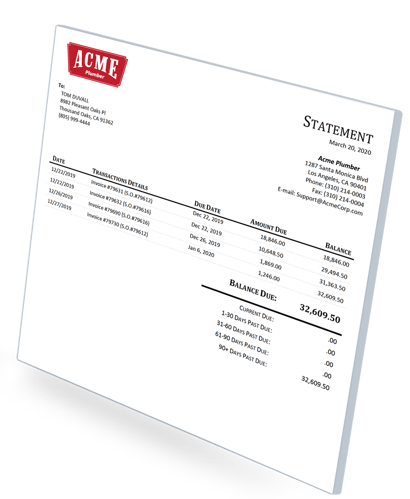 ZarMoney's automated expense recording feature comes as a savior here. It allows you to record all related expenses effortlessly, giving you a clear picture of your costs. This feature helps in creating accurate financial statements, aiding in informed decisions.
13. Bank Connection and Bank Account Reconciliation
Manually reconciling bank transactions can be a lengthy and error-prone process. Without an automatic bank connection and reconciliation feature, you could face issues with financial accuracy and waste valuable time.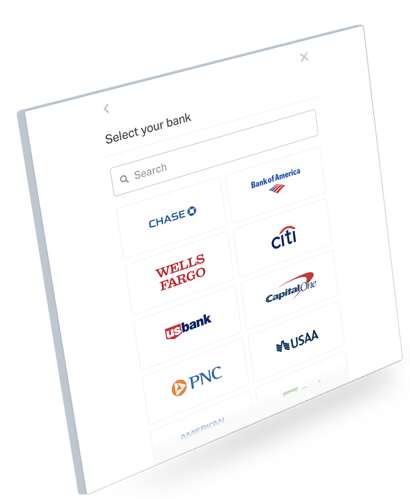 ZarMoney connects directly with your bank accounts, importing transactions for easy reconciliation. The software matches transactions in real-time, helping you maintain accurate records.
By reducing the time spent on these tasks, ZarMoney enables travel agency owners to focus more on their core business activities.
14. Sales Tax Management
Correct calculation and management of sales taxes are critical for any business, including travel agencies. Inaccuracy or lack of this feature could lead to compliance issues and potential legal problems.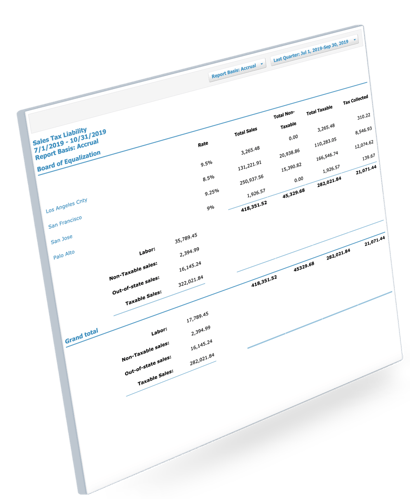 ZarMoney provides a comprehensive solution with its automatic sales tax calculation feature. It calculates, tracks, and manages sales taxes, ensuring your agency's compliance with tax laws.
This feature is particularly crucial for travel agencies operating in multiple jurisdictions, where varying tax laws can apply.
15. Comprehensive Reporting
Without proper reporting tools, assessing your agency's financial performance and making data-driven decisions can be a challenge.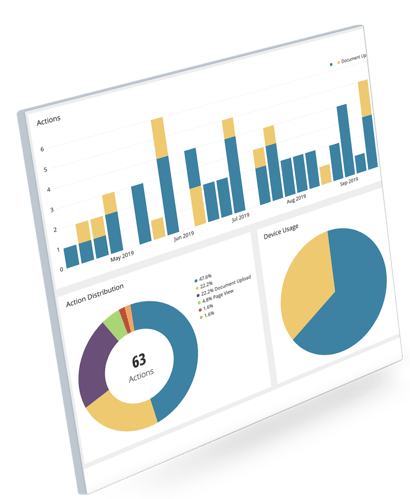 ZarMoney, being a leading accounting software for travel agencies, offers comprehensive reporting capabilities. Its built-in dashboards and reporting tools provide you with insights into your agency's financial health, helping you make informed decisions.
The software generates a wide range of financial reports, from profit and loss statements to balance sheets and more. By having a clear view of your agency's financial position, you can plan better for growth and sustainability.
Comparing Best Accounting Software for Travel Agency
| | | | |
| --- | --- | --- | --- |
| Features | ZarMoney | FreshBooks | Zoho Books |
| Customers & Accounts Receivable | ✅ | ✅ | ✅ |
| Invoicing | ✅ | ✅ | ✅ |
| Accept Credit Cards Online | ✅ | ✅ | ✅ |
| Quotes / Estimates | ✅ | ✅ | ✅ |
| Sales Orders | ✅ | ✅ | ❌ |
| Customer Statement | ✅ | ❌ | ✅ |
| Payment Terms | ✅ | ✅ | ✅ |
| Notification via Text & Email | ✅ | ✅ | ✅ |
| Organize Customers with Custom Fields | ✅ | ❌ | ❌ |
| Order Status | ✅ | ✅ | ✅ |
| Recurring Invoices | ✅ | ✅ | ✅ |
| Automatic Expense Recording | ✅ | ✅ | ✅ |
| Bank Connection and Reconciliation | ✅ | ✅ | ✅ |
| Sales Tax | ✅ | ✅ | ✅ |
| Comprehensive Reporting | ✅ | ❌ | ❌ |
Best of the Best
1. ZarMoney
Leading the pack, ZarMoney is a powerhouse of features tailor-made for travel agencies. This software excels in managing customers and accounts receivable, enabling online credit card payments, and providing advanced reporting capabilities. ZarMoney's automatic expense recording and bank reconciliation tools offer a seamless accounting experience, enabling travel agency owners to focus more on delivering the best services to their clients.
2. FreshBooks
Coming a close second, FreshBooks offers a comprehensive range of features for the travel industry. Its invoicing, expense tracking capabilities, and time-tracking features make it a popular choice among travel agency owners. However, compared to ZarMoney, it lacks a few advanced features, which may limit its effectiveness for larger travel agencies.
3. Zoho Books
A feature-rich software, Zoho Books offers an impressive suite of accounting tools. From inventory management to bank reconciliation, it provides essential features that travel agencies need. Despite its strengths, the absence of certain features like advanced reporting and customizable fields makes it fall short compared to ZarMoney.
Final Verdict
After exploring the extensive range of features offered by different software solutions, it's clear that the quest for the best accounting software for travel agencies ends with one that offers the perfect blend of functionality, user-friendliness, and cost-effectiveness.
With the right software, managing your agency's finances becomes a seamless process, empowering you to make data-driven decisions and grow your business. Remember, a great accounting software solution is not just an office tool, but a growth partner for your travel agency.
Frequently Asked Questions (FAQs)
1. What is the importance of having an industry-specific accounting software for travel agencies?
An industry-specific accounting software for travel agencies is designed keeping in mind the unique financial and operational requirements of the travel industry. It helps in streamlining processes such as invoicing, sales orders, and expense tracking, providing a scalable solution for growing travel businesses.
2. How does an online payment gateway enhance a travel agency's operation?
An online payment gateway allows travel agencies to accept credit card payments online, simplifying the payment process for both the agency and its clients. It offers convenience, quick payment processing, and enhances the overall customer experience.
3. How can customizable dashboard features help in the management of travel agencies?
A customizable dashboard allows travel agency owners to tailor their view according to their preference and needs. It provides at-a-glance insights into key metrics like sales, expenses, and outstanding invoices, aiding in informed business decisions.
4. How can automatic expense recording impact the financial health of a travel agency?
Automatic expense recording eliminates manual entries and reduces the risk of errors. It helps in maintaining accurate accounting records, leading to a clearer understanding of the agency's financial health.
5. Why is sales tax management important in accounting software for travel agencies?
Sales tax management is crucial as it ensures compliance with tax laws. A good accounting software calculates, tracks, and manages sales taxes automatically, preventing potential legal issues and penalties.
6. How can recurring invoice features enhance the efficiency of a travel agency's operations?
Recurring invoice features automate the invoicing process for regular clients or services, saving time, and reducing errors. It helps travel agencies in focusing more on client service and less on administrative tasks.
7. How can comprehensive reporting tools help travel agency owners make better business decisions?
Comprehensive reporting tools provide insights into the agency's financial performance. These reports aid in informed decisions, allowing owners to plan better for growth and sustainability.
8. How does customer relationship management get improved with accounting software for travel agencies?
Good accounting software allows travel agencies to organize customers with custom fields, notify clients via text and email, and offer real-time order status updates. These features enhance customer relationship management and customer satisfaction.
9. What's the advantage of having bank account reconciliation in accounting software for travel agencies?
Bank account reconciliation in accounting software helps in keeping track of transactions, reduces errors, and ensures the accuracy of financial records. This helps maintain a clear picture of the agency's financial status.
10. How does accepting online payments influence the growth of a travel agency?
Accepting online payments not only offers convenience to clients but also accelerates cash flow for the agency. It helps the agency adapt to digital trends and stay competitive in the modern tourism industry.