What Is Inventory Bookkeeping And How To Do It?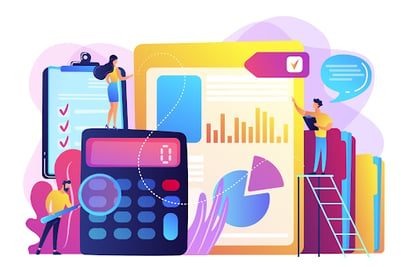 Every business needs to have a proper check and balance of its inventory. If your inventory is not properly kept, it can lead to many financial losses. You can now use inventory bookkeeping or accounting to enhance your finance management.
You can easily employ the best inventory bookkeeping services without professional training through efficient inventory management software. But before telling you about inventory management software for inventory bookkeeping, let's dive into the basics of inventory bookkeeping and how it should be done ideally.
Understanding Inventory Bookkeeping
1. What is Inventory Bookkeeping?
Inventory bookkeeping manages inventory finances and accounts by recording every transaction and investment. This process keeps a log of every financial movement done in the inventory.
From buying stock to organizing it and then from order management. Everything is recorded to ensure the inventory's current financial position is known. Three major stages of inventory products need to be recorded, which include the unfinished inventory, the manufacturing goods, and the raw materials.
Different codes are assigned to each good in the inventory, making product tracking more feasible. Finally, inventory bookkeeping is performed to calculate the cumulative value of these closed assets.
Inventory bookkeeping determines the economic value of goods according to the production and development stage. Since assets are important for any company, inventory bookkeeping represents how much value any company holds. Therefore, one can precisely evaluate the company's net worth with inventory bookkeeping.
With the rapidly fluctuating share market, inventory bookkeeping can become very shaky. Therefore, you should perform financial bookkeeping to ensure your company is ready to face any market dip. This will help you assess your financial position and prepare you for future market changes.
2. Inventory Valuation Methods
There are three major types of inventory valuation methods that are frequently used when it comes to inventory bookkeeping. This helps to calculate the worth of your inventory after every change accurately.
a) FIFO
This method is the most widely used inventory valuation method. FIFO stands for "First In, First Out" and helps to determine the stocks right at the time of stock entry. This technique assumes that wherever stock is bought first would also be sold first, even if it is not.
This way, to calculate the estimation of costs, the time of arrival and sale is observed, and the cost is calculated.
b) LIFO
LIFO or "Last In, First Out" method refers to the best-selling products. It is a way to calculate the cost for the most recently added goods. This technique assumes that the current stock added would be sold most frequently.
LIFO is, however, termed unrealistic because, ideally, the oldest stocks are sold before the new ones. This way, LIFO is not a very popular inventory bookkeeping method among business people.
c) Weight-Average Methods
On the other hand, the weight-average method is quite different from LIFO and FIFO. First, it helps to analyze the stock costs on average. This way, whenever you calculate the costs, the overall value of stocks must be sold before a set timeframe.
However, the weight average method must not be used by industries with fluctuating market prices.
How to Do Inventory Bookkeeping?
A six-step inventory bookkeeping process applies to all business types, regardless of size. The method of inventory bookkeeping is done to record and track the number of final and finished products ready to be shipped. This processing step also allows companies to manage production on different levels and ensure enough inventory.
1. Reconciling Inventory Regularly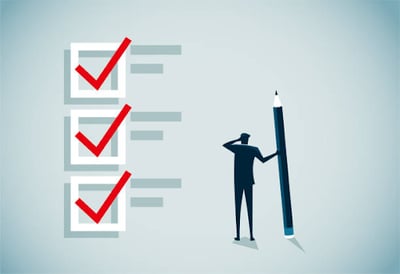 Ensuring no discrepancies in the recorded and present inventory information is very important. Therefore, all the records and tracks must be updated regularly to reduce any risk of dead inventory or stock-outs.
You can also perform regular inventory reconciliation to keep your records updated. This may sound challenging, but assigning a separate tag for each parameter becomes easy to manage.
Inventory bookkeeping can be used to ensure you always have managed inventory and finances. It is a great way to reconcile inventory regularly and record everything.
Inventory bookkeeping provides a closed system to manage the costs, transfers, sales, and stock purchases in one place. By comparing the physical count with the inventory products, brands can calculate the cost of the transaction of the moved inventory.
This reduces the hassle of inventory valuation and helps businesses make accurate business decisions. Moreover, it allows them to regulate inventory orders and prevent overspending.
2. Conducting Physical Inventory Counts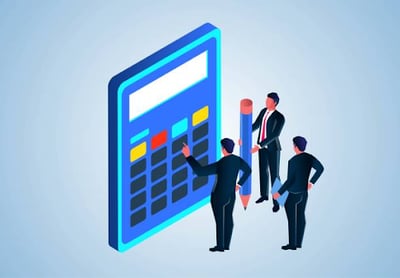 This step is a preventative measure to secure inventory and ensures that every staff member works on the standards according to physical inventory controls. It also boosts and streamlines the shipping and receiving of inventory and sets limitations in inventory access.
The employees will also be responsible for entering this step's correct data in the inventory bookkeeping system.
Physical inventory controls also involve the storing of high-priced inventory in secure storage. The supervisors and staff in charge of inventory are given limited access. They are also given a pre-determined or limited quantity of inventory.
Staff members have to oversee the dead, expired, or damaged inventory, record it and take care of it to protect the rest.
3. Handling Inventory Discrepancies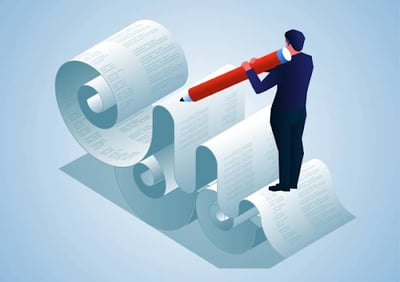 Sometimes even if the inventory is full enough, the ledgers and books show a shortage, which can crack the inventory bookkeeping. This can be eliminated by surging the inventory code in the operating account sales and minimizing the inventory balance.
This will show equal levels of inventory and prevent companies from indicating overstocking. In addition, correcting the inventory shortage will future-proof your company's inventory bookkeeping and show correct inventory levels.
If your inventory bookkeeping system shows more stock in the ledger, it can grow storage problems on different levels. To stamp out this issue, you can use the same steps to level the inventory from excessiveness. This will enable your business to carry out streamlined inventory bookkeeping processes.
4. Implementing Inventory Controls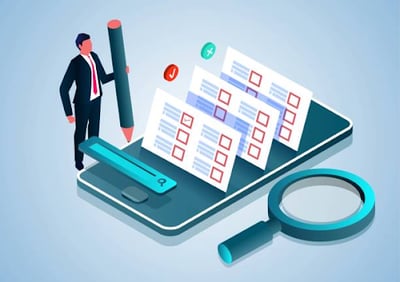 To implement inventory controls, it is important to introduce a calibrated general ledger for bookkeeping. A ledger is a balance sheet maintained in accounts to ensure that the stock sold exceeds the purchased stock. In addition, this balance sheet helps to find any loopholes in the sale-purchase activity of the inventory.
A comparison and tallying process is done using the current inventories to keep track of your inventory accounts. This annual process is performed regularly to audit the company's financial situation.
If there is any disbalance between the current inventory count and the balance sheet, the balance sheet is leveled. This reduces the chance of writing any product twice or tracking the wrong inventory levels.
This way of inventory bookkeeping is very frequently used and requires a lot of attention and skills. Automatic inventory management software can be used for inventory bookkeeping, allowing brands to annotate their inventory easily.
This way, the excess time and energy could be utilized for other important business processes. It also helps to analyze the financial situation of any company quickly. And also compare it with competitors to allow for forming a better and more viable financial plan for the future.
5. Accounting For Inventory Write-Offs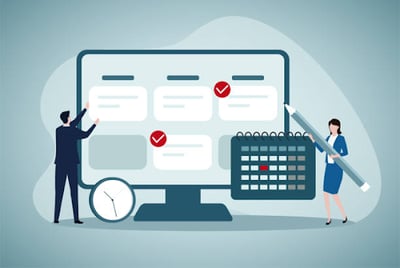 Inventory write-offs are performed to keep a record of inventory influx and outflux. It is a process of inventory bookkeeping to keep a detailed record of inventory movements. Whenever any transaction is made, the whole process is recorded from start to finish.
From billing to inventory research and delivery, all the transactions are logged in any operating system. This helps to ensure that the right inventory transaction is made against the customer's purchase order.
This reduces the chance of order returns and ensures more customer satisfaction. In addition, a smart code is assigned to every inventory stock to make the process more efficient. This way, a finished and finalized inventory movement transaction is recorded to avoid issues.
This will let your organization see which and how many products are shipped to customers. In addition, it will allow businesses to determine whether the customer received the correct product in its original state.
6. Inventory Forecasting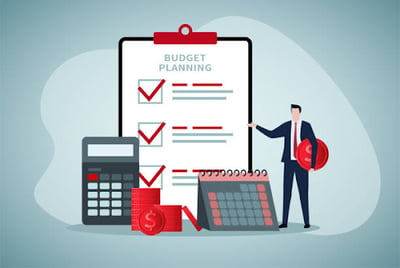 This process is determined based on how many transactions your company has done in a day, week, month, or year. The ending period of this calculation ends on the 30th of June every year. You can record and calculate the sold inventory by seeing the cost of sold inventory from the operating accounts and minimizing the code of sold inventory.
Recording and calculating the cost of sold inventory will keep your company's inventory bookkeeping process balanced and updated. In other words, you can see the rise and fall of expenses and keep track of the costs of every sold inventory.
This will advance your company in monitoring expenses and income. Companies can also monitor and validate daily, weekly, monthly, and yearly sales.
This way, a financial forecast is performed through inventory bookkeeping to analyze the purchase and sales. This gives a clear idea of the company's current financial state. This way, companies can make informed business decisions and rethink their financial investments.
7. Recording Inventory Movements For Trading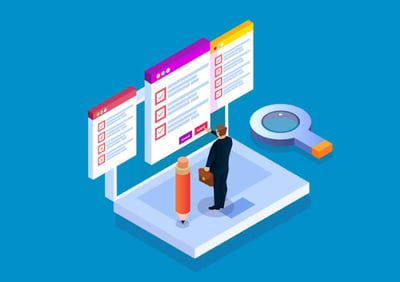 Inventory for reselling is purchased via the order and purchase process. When any inventory arrives, it should be tallied with receiving documents like slips, packing should be examined, and inventory should match the invoices. This can be simplified by tallying with the product-assigned code with invoices.
Simplified inventory bookkeeping can help companies keep a detailed record of every transactional activity. It also allows the sales and purchase department to recheck the inventory movements. This way, any reselling or trading of the inventory can be monitored.
8. Recording Internal And External Sale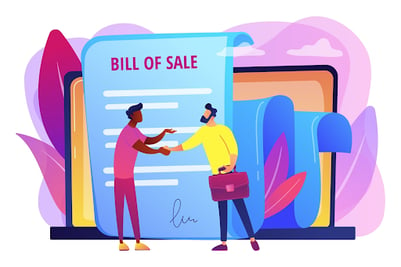 The sales to internal customers are made by processing the Internal Billing (IB) transaction. As a result, the company's operating accounts will be accredited with the income of every department, and the expenses will be in debt in the department account.
This will clearly represent expenses or debts in the customer accounts receivable and show income or credit in the operating account concerning inventory.
The sales to external customers are done by recording and entering all details of sold inventory in the operating account, which is sold to customers or clients. This can be done by cash debiting, calculating external income, and sales tax accreditation.
This process of inventory bookkeeping also includes assigning codes to the accounts receivable whenever the stock is sold.
The Bottom Line
The inventory management system can help to benefit from inventory bookkeeping by providing inventory value assessment. This also allows companies to increase their profits and margins, while also reducing inventory discrepancies.
ZarMoney has been serving businesses around the globe to streamline their inventory management and bookkeeping procedures. Our robust software will help you automate your workflows and implement smart bookkeeping practices. Explore our services today to acquire the best inventory bookkeeping practices for your business.
Frequently Asked Questions (FAQs)
1. How does inventory bookkeeping help track inventory items?
Inventory bookkeeping systematically records every transaction and investment related to inventory items, making it easy to manage and track their movement. This allows businesses to maintain optimal stock levels and prevent financial losses.
2. What is the relationship between inventory bookkeeping and financial statements?
Inventory bookkeeping accurately evaluates a company's inventory, a crucial component of its financial statements. By maintaining up-to-date inventory records, businesses can present precise balance sheets and income statements.
3. How can effective inventory bookkeeping improve a company's cash flow?
Inventory bookkeeping helps businesses avoid overspending and maintain optimal stock levels by accurately managing inventory items and associated costs. This efficiency contributes to better cash flow management and overall financial health.
4. How are inventory costs calculated in inventory bookkeeping?
Inventory costs are calculated using three common valuation methods: FIFO (First In, First Out), LIFO (Last In, First Out), or the Weighted-Average Method. Each method has its unique approach to calculating the cost of inventory items.
5. How does inventory bookkeeping contribute to a better customer experience?
By accurately tracking inventory items and ensuring the correct products are shipped, inventory bookkeeping helps minimize order returns and improve customer satisfaction. This streamlined process results in an enhanced customer experience.
6. In what ways does inventory bookkeeping help minimize storage costs?
Proper inventory bookkeeping allows businesses to identify discrepancies between recorded and actual inventory levels. By avoiding overstocking and maintaining optimal stock levels, companies can effectively reduce storage costs.
7. What information can businesses gain from inventory reports in inventory bookkeeping?
Inventory reports provide valuable insights into inventory items, their movements, stock levels, costs, and financial impact. With this information, businesses can make informed decisions regarding inventory management and overall operations.
8. Why is it important to maintain an accurate count of inventory in inventory bookkeeping?
Regularly counting inventory ensures accurate records, which helps prevent discrepancies and financial losses. An accurate count of inventory enables businesses to maintain optimal stock levels, avoiding stock-outs or dead inventory.
9. How does inventory bookkeeping assist in managing shipping costs?
Inventory bookkeeping enables businesses to streamline the shipping and receiving process by accurately tracking inventory items. This efficiency reduces errors, ensures correct products are shipped, and contributes to more effective shipping cost management.