4 Types of Inventory Management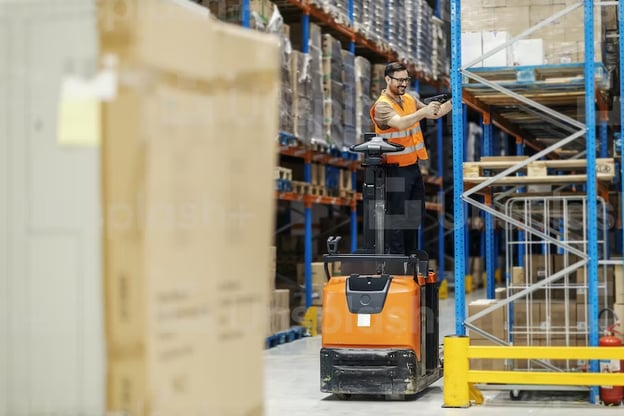 Inventory management is defined as an inventory level control system to have the proper inventory in the correct quantity. In supply chain management, inventory management helps your business administer inventory control at different levels. For example, you can identify how much stock your business needs to order and at what time.
Inventory management tracks inventory counts from purchasing raw materials to selling finished goods. It involves storing, ordering, and utilizing the company's raw materials and finished products. Inventory tracking in real-time is crucial, especially for small business order management. This is because it provides inventory counts in real-time.
When you use inventory management, it ensures you have the right amount of stock to fulfill customer demands. It also issues warnings for the shortage of stock well before time. On the contrary, poor inventory management may lead to unsold stock decreasing cash flow for your business.
Why is Inventory Management Important?
Inventory management assists your business in establishing inventory tracking to ensure there is not too much or insufficient stock on hand. It also decreases the limits of inaccurate records, stock-outs, and restricted cash flow. According to one survey, 44% of retailers implemented inventory management solutions to manage their businesses better.
There are several ways in which your organization can benefit from inventory management. First, it ensures that customer demands are fulfilled at the right time leading to utmost customer satisfaction. It increases the profit of an organization by making you invest in the right amount of order quantity of stock and maintaining cash flow.
What are the Benefits of Inventory Management?
The primary benefit of inventory management is that it reassures you can fulfill incoming open orders and raises profits. Here are some other benefits of inventory management:
1. Save Money
Comprehending stock trends concerns how much and where you might have something in stock. This helps to use better the stock you have. It assures you keep less stock at each location as you can pull anywhere to fulfill orders.
All of this helps to decrease the costs tied up in inventory. It reduces the amount of stock that goes unsold before it's wasted.
2. Improves Cash Flow
If you properly configure inventory management, you can spend money on inventory that sells. This ensures cash always moves through your business.
3. Satisfies Customers
A significant benefit of inventory management is that it satisfies your customers. With inventory management, customers receive their items without any unnecessary waiting.
What are the Challenges in Inventory Management?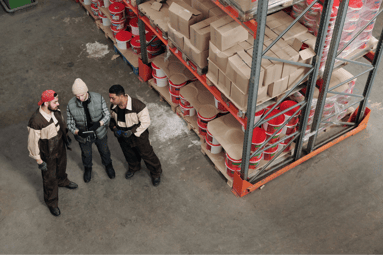 Challenges arise in inventory management when your inventory counts are too high and you cannot sell your items. There are other challenges, such as not having enough inventory to fulfill orders. The biggest challenge is not comprehending what things to have on the list. Here are the difficulties and challenges faced in inventory management:
1. Stock Details
Acquiring accurate stock detail of periodic inventory and physical inventory is essential to know when to refill stock. It also helps to determine which stock moves well.
2. Procedural Lapses
You can face challenges with manual or outdated processes of inventory systems. These processes can be error-prone and slow down your work process.
3. Customer Demand
It is essential to track inventory management trends to accommodate evolving needs and preferences of your customers. Knowing the importance of customers can be a challenge for inventory management.
4. Warehouse Management
Customer operations and service become problematic if the inventory type is hard to locate. With inventory management, you can eradicate the challenge of warehouse management.
To solve warehouse management challenges, you can use many inventory management software available in the market. This software is also known as cloud-based inventory management to manage inventory for your business. According to one research, 25% of retailers are implementing inventory management solutions to administer their warehouses better.
What is the Difference Between Inventory Management and Stock Management?
Often, inventory management is confused with stock management. Although both may have similarities, they have distinct differences that set them apart.
Inventory concerns products that are sold as a part of daily business operations. It includes products that are sold and products that are used to manufacture them. An example could be of car parts and accessories sold as a part of standard business practices.
Inventory includes all assets used to manufacture goods to be sold and determines the inventory's selling price. Your earnings tend to increase when you have more stock. On the contrary, stock picks the amount of revenue a business generates.
Inventory management is quite complex and dynamic. It generally involves equity and accounting implications. On the other hand, the stock is related to suppliers and customers. It involves administrative issues, strategies, and sales management.
Inventory management is connected to the operational cycles of your company's warehouses. It relates to logistics flows such as controlling existing items, replacement and managing damage/loss. Stock includes everything for sale compared to inventory, which has all the company's assets.
What are Different Types of Inventory Management?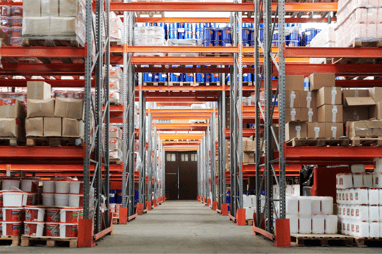 Inventory management can be classified into different stages of supply chain management. Generally, there are four types of inventory. These different types of inventory can be classified into four other groups.
Let us examine the four different types of inventory management:
1. Raw Materials
Raw materials are used to turn your inventory into a finished product. This inventory can be pieces in stock but not used in the finished goods inventory. Raw materials can be further divided into Direct and Indirect Materials.
Direct materials are utilized directly in finished goods. For instance, the leather used for making leather belts can be organized as direct material.
Indirect materials are part of factory costs or overhead that contributes indirectly to keeping your business operational. For instance, batteries and lightbulbs are considered indirect materials for your shop.
2. Work In Process
Any indirect or direct inventory used by your business to create finished goods can be classified as Works-In-Process(WIP) inventory management. The raw materials and labor costs are under work progress at the end of the accounting period.
For instance, the packaging is the WIP for medical equipment until it is sold to the customer. Another prominent example could be a readymade dress. The raw materials used in the dress is WIP until the dress is sold to the customer.
The WIP inventory is considered an asset in your company's balance sheet. WIP inventory costs include overhead, labor, and raw material costs. Your company's accountant will assign all raw materials and gather overhead and labor costs. These costs are recorded and summarized as an asset entry in your company's balance sheet.
3. Maintenance, Repair, and Operations
The Maintenance, Repair, and Operations (MRO) is the inventory needed to assemble and sell finished goods but is not developed into the product itself. For instance, basic office supplies such as paper, highlighters, and pens can be classified as MRO.
Generally, companies rely on their supply chains to provide materials and components for MRO tasks. The items that each company stores for this purpose are called MRO inventory.
MRO inventory management further includes consumables, spare parts, and tools. Some examples could be janitorial supplies, maintenance, safety equipment, and other repair supplies.
Without proper MRO inventory management, manufacturers would be unable to operate correctly. Your company may depend on bringing items such as replacement parts, office supplies, and janitorial supplies. This ensures that daily activities continue to remain uninterrupted.
4. Finished Good Inventory
Finished Good Inventory is the most simple of all the inventory management types. All the inventory listed on your website is placed in your store for sale and is considered a finished product. An example is a custom-built laptop or pre-packaged fruit salad regarded as a finished product or goods.
An adequately managed finished goods inventory is crucial to your company's success. Your company can better comprehend the inventory it has in stock for sale. It also helps to evaluate how large order it could accept at a specific time.
For instance, a parent may call a gaming store to see if they have a gaming console for their child. You could quickly tell them if the console is in stock with an effectively finished goods inventory management system. If the product is unavailable, you could identify other stores that may still have the item in stock.
The Bottom Line
You need inventory management to administer and manage the necessary stocks for your business correctly. The right inventory management solution will have all the required features, such as location planning, warehouse management, and stock replenishment.
ZarMoney offers flexible inventory management and solutions to businesses around the globe. ZarMoney's inventory management software is designed to tailor your business needs. It is also well-suited for the management of multiple warehouses. Contact us now and implement the best inventory management solution to take your business to the next level.