Staffing Agencies: The Problems Small Business's Face When Hiring
Mike owns a mid-sized flooring business. His company sells flooring material; wood, tile, carpet, vinyl, laminate and carpet. Mike recently took up an offer from one of his industry counterparts he could not refuse. By taking over a well-established flooring installation business, Mike will be able to offer a fully comprehensive flooring and flooring installation service to his customers. Flooring installation is big money earner especially when you already supply the goods!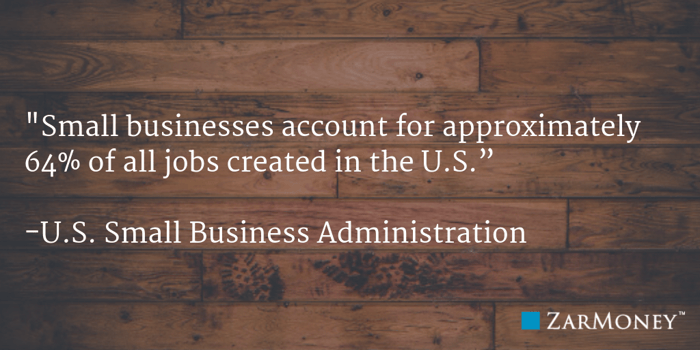 Taking over the flooring installation business and absorbing it into his existing company has presented Mike with a number issues. Not all staff were willing to go along with the change and Mike has found himself needing to replace them, as well as, needing to increase the number sales and marketing staff to handle the resulting boom in business. Mike is also concerned about the extra cost of administration. He thinks he might need to employ an office assistant for his manager to handle the extra duties.
A friend of Mike's suggested he look at staffing agencies because they will handle the recruitment and ongoing human resource issues.
Services Provided by Staffing Agencies
After talking to 5 staffing agencies, Mike discovered they generally provide the following:
Direct-hire placement services

.

F

or the placement of permanent positions.

Skill assessment

.

T

esting packages to allow employers identify the best hires.

Specialized staffing services

.

S

pecialized staffing programs within temporary and temp-to-hire services.

Payroll and referral services

.

W

here the staffing agency places staff on the staffing agency's payroll for the client.

Pre-employment and background checking

.

C

hecking references and criminal history records.
Heavy Fees for Staffing Agency Services
The fees for these services are usually the same. They charge around 20% for finding full-time employees based on the yearly salary or they charge an extra 20% on the hourly rate for putting temp-to-hire on their payroll – with all kinds of additional fees that Mike knows will add up over time.
That's a lot of money for Mike to pay, so he took a look at what he really was looking for inside their services:
Help with finding and hiring the staff he needs.

Reference and criminal history background checks.

Payroll services for the new staff because payroll will become a b

ig issue with so many

extra staff.
Mike is planning to hire:
3 full-time flooring installation staff

.

5

part-time (or casual) flooring installation staff to assist the full-time staff (not needing much experience because the full-time staff must have industry experience and will guide them through the work).

1 full-time sales and marketing staff

.

1 full-time office administration assi

s

tant

.
It's Hard to Justify Staffing Agencies and Fees for a
Small Business in B
ootstrap Mode
Mike needs 10 extra staff at an extra 20% in fees through a staffing agency. Some simple arithmetic shows that he will be paying the same amount as if he hired 12 staff when using any staffing agency. Furthermore, Mike needs to pay a considerable amount up front for 5 of the full-time staff out of the 10. Mike realized pretty fast that staffing agencies were just not suitable. On top of that, some of the downsides to staffing agencies became quite clear after talking with industry associates who had tried them in the past.
Additional D
ownsides to
S
taffing
Agencies
Boosted salary inflation.

They know your good staff and could poach them.

It doesn't pay for them to be around for the long haul unless they are getting big fees all the time.

Tough employee screening is actually a barrier to staffing agency fees – think about that one.

If they know candidates suitable for a particular business they will have other clients that want those candidates too.

They use existing online background checking tools.
Considering Mike has just invested a considerable amount of cash taking over the flooring installation business, he needs to keep costs down to a minimum. Mike had to look for another solution.
Mike's Discovery and Solutions for Handling
New Staff
Hiring and Management Internally
Mike took a look at what tasks, and how, he and his current manager would have to handle internally:
Finding, hiring and interviewing. Mike's manager agrees this will be the biggest job other than managing ongoing payroll for so many new staff.
On the flip side, it's a pretty much a one-off process and the cost savings are huge (compared with the huge costs of staffing agencies). They have the industry experience and decide it's certainly worth the effort. Mike's manager said he knows other companies are finding and hiring much smarter at reduced costs through social media. It's kind of word-of-mouth staff search and there's a lot of accountability because everybody knows who is who.
Background checks. Mike thought they would have to call up references and getting a range of background checks for the staff they are going to hire.
Mike's office manager suggested MyBackgroundCheck powered by Pre employ because they offer different packages for SMBs (depending on the number of checks needed) where he will be able to choose extra options – including packages for Form I-9 verification (protect against increasing audits and investigations by the Department of Homeland Security on the employment of illegal US citizens). This is not going to cost much and won't take up much time at all.
Ongoing Payroll. Mike knew they would need to find a solution because this would be the biggest ongoing job.
Mike's manager would need to request payments for full-time staff based on their fixed salary and request payments for part-time staff based on how many hours they worked – including all the calculations for tax and the like. Mike would then need to confirm each pay-cycle and someone would have to make the payments.
Mike's manager offered up ZarMoney cloud-based payroll features inside its bookkeeping and accounting solution – Mike's office manager also handles the bookkeeping.
Cloud-Based Bookkeeping and Accounting Solution Extra Benefits Beyond Payroll
To date, they've been doing everything manually. ZarMoney's solution will handle all the net payroll liabilities while allowing them to work together without being face-to-face each time they do – Mike has to confirm each payment before his manager can make it. Furthermore, Mike's manager will get to streamline the bookkeeping duties he manages with ZarMoney.
All round, ZarMoney is going to reduce bookkeeping workload shared between Mike and his manager, streamline net payroll and allow Mike to confirm all payments wherever he is, and also result in less work for Mike's accountant because everything will be organized and Mike's accountant will have direct access to all the incomings and outgoings and standard bookkeeping reports online too.
Not to mention they will have a centralized invoicing system for both flooring sales and flooring installations, and Mike's manager is confident he handle the additional workload without the need to employ an additional office administration assistant – actually, his workload will be so streamlined he will have much less to do.