How To Control Inventory In Warehouse
If you are running a business where you have to store and sell items, you should know the importance of tracking the inventory. Here are a few details of the warehouse inventory management.
Warehouse management system can be described as a component of inventory management. It tracks the position of all items in the warehouse and the items in and out.
Warehouse management system is like inventory management. However, it's more specific to the operations that are going on in a storage facility. It includes data about the number of products, their places, and operating performance.
For a productive warehouse, choose a skilled warehouse management service like

Zarmoney

. If you choose the right warehouse management service, you can make a warehouse management system to keep track of all products.
The information in this article focuses on small-scale business owners looking to expand and improve their warehouse efficiency.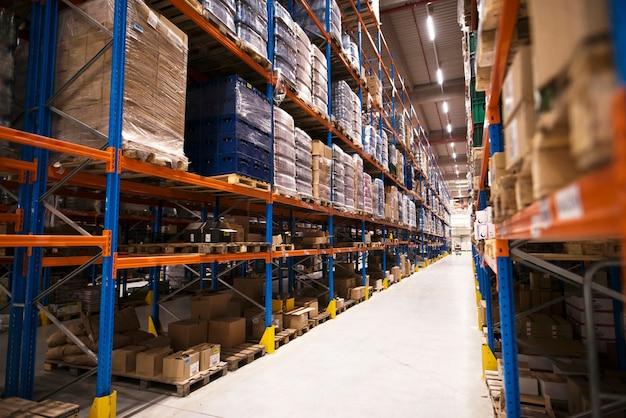 Suppose you have a small-scale business and a warehouse where you store your products. In that case, Zarmoney Inventory Management software will play an important role in maintaining your supply chain if you have a small-scale business and a warehouse where you store your products. Warehouse management is important to track the company's present inventory level and maintain that level properly so you can complete your client's order more efficiently. Planning the right warehouse management strategy and selecting which inventory management software you want for your company is important. This article will explain how you can control inventory in the warehouse and how Zarmoney Inventory Management can help you achieve that goal.
What is Warehouse Inventory Control?
Inventory management in warehouses means the channel through which the inventory is stored in a warehouse or storage facility. This inventory is tracked, audited, and supervised before shipping the order. Warehouse management also includes re-filling stocks when the quantity of a certain stock is low so you always have enough stock. Like managing inventory, a warehouse management process concentrates on managing incoming and outgoing items and should track each item when it leaves the warehouse.
Warehouse management is just one element of inventory management that governs all the products a business owns, starting from managing purchase orders for suppliers to ensuring that the product delivers safely to its destination. Managing the warehouse is about managing and tracking inventory, when it is stored and how fast products are sold.
Warehouse management is about speed and volume. You do not need your business to delay shipping goods to its consumers. However, you must ensure that your employees can select, pack and deliver all the orders given.
Difference Between Inventory Management and Warehouse Management?
Warehouse management is related to items kept in storage units or warehouses. This term can also be used for the resources used to manufacture products in factories and industries. It's part of the overall inventory management process that tracks inventory from the point of purchase until the point at which it is sold. While the inventory is stored in your warehouse, having the right storage management is essential to ensure that you keep all items and the stock is ready to be shipped to the market.
Warehouse management can be a part of an overall inventory management system by ensuring that the items are delivered to storefronts or customers properly. For example, if a sale is completed and the order is ready to be shipped, the warehouse must be set in a way so employees can quickly find and ship that item without any hassle. This includes storing items in a precise location and tracking them when at every step until they are ready for delivery.
When you open a store, you'll find that the software for managing inventory only works efficiently sometimes.
What Are the Warehouse Management Systems?
Functionality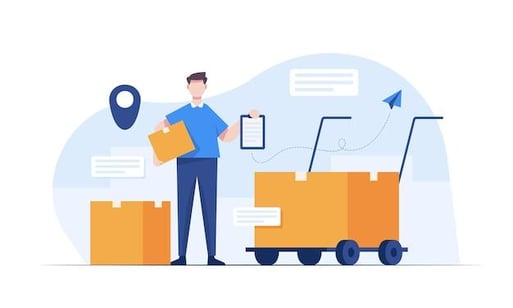 Software that manages warehouse inventory has numerous key features that help a company monitor the items stored in a warehouse facility and manage inventory control. In addition, in certain instances, the software for warehouse management is integrated into larger business resource management (ERP). Therefore, it is best to get an efficient, integrated system that controls stock across your business.
Inventory management software handles the present stock, tracking, and delivery of goods to ensure you know the position of every item at any moment. They can also be used for forecasting, allowing you to forecast future orders based on the present order history. Inventory management software also provides alerts and notifications that can help improve the efficiency of your warehouse.
The Best Way to Manage the Inventory in Your Warehouse.
The actions we have explained above are crucial to increase the efficiency of your warehouse. When setting up a warehouse, ensure that everything is in place to maximize efficiency so you can deliver orders more quickly.
Warehouse Manager
A successful warehouse operation begins by choosing the right manager to manage the warehouse; you must hire a warehouse manager who has worked in similar warehouses to the one you'll be managing.
If you're running a warehouse, you'll need an administrator. The task of the Warehouse manager's job is to ensure that everything runs efficiently. They are the chief in the storage facility. You need an individual who is well-organized, knowledgeable about warehouse operations, and not scared of new technology."
The warehouse manager will oversee your workers' productivity and ensure that your inventory is properly cataloged and scannable. They will also regularly update inventory levels in the software, so you always have a specific item. If the warehouse manager finds any problem or sees any alert in the software, they should swiftly act on the issue to ensure that your supply chain isn't affected.
Warehouse Design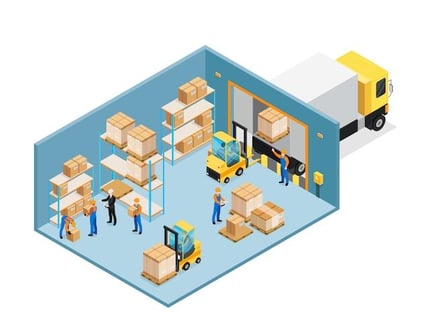 The design of a warehouse can significantly affect the speed, packaging, and shipping of items. It can also increase the productivity of workers and can increase their overall efficiency. Dividing warehouses into zones or units and naming these zones will help warehouse workers to move around the storage facility and find the item more quickly.
Each warehouse is designed differently. First of all, your warehouse must be well organized. How you plan your warehouse space will vary according to the items you have in the warehouse. For example, a warehouse that stores large industrial machinery has separate zones dedicated to the specific machinery. Still, these warehouses don't require naming like the other warehouses that store small items.
It is important to consider the design of a warehouse where the workers can easily move around and where the units are easily accessible. Make sure your high-value and high demanded items are easily accessible.
A key part of a warehouse is identifying the things in high demand and putting these items in areas that are more accessible.
Planning and Workflow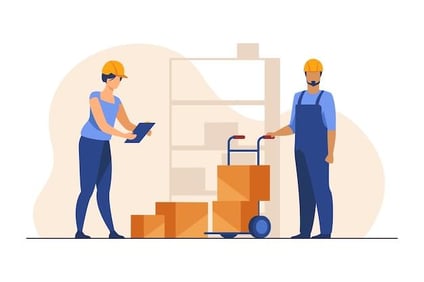 To plan the operation of your warehouse and put an organized system in place, you'll have to set up the proper workflow. The warehouse manager should utilize his previous experiences to establish the proper workflow to help a company work efficiently. The workflow should follow these key points closely:
How can a company receive new inventory?
When a company receives new inventory, what happens to it?
How can a company efficiently track inventory when it arrives?
How can the company track items in and out of the warehouse?
You require a system that will direct you to the exact location of the product until it is in the client's hands.
A company should also discuss these points with its warehouse manager:
Location tracking of inventory: Check if you need serial tracking, lot tracking, or a combination of both. Tracking is an integral part of inventory management, allowing workers to track the item in their inventory more precisely. Serial tracking comes in handy when a company sells high-value products in limited quantities, while lot tracking is a good option for low-value and high quantities items. Barcode scanners can automate updating the tracking information for specific items in an inventory. When a company sells across various channels, it gets complicated to track each item. Still, with tracking, a company can prevent itself from selling too many items and running out of stock before the arrival of new stock, and it also prevents a company from running into loss because of the loss of stock.

Cycle counting and periodic inventory inspections: Performing regularly scheduled cycle counts are important to prevent stock loss. If a company conducts regular cycle counting, the warehouse manager can track the lost item in their stock. On the other hand, if you do inventory counts every year, you may realize that you've lost a large amount of inventory over the year. Therefore, conducting regular counts cycles for products that expire is mandatory. In addition, perform more cycle counting on your best-selling items.

Accountancy methods:

It depends on how your store is run; you may prefer to use the first-in, first-out (FIFO), the last-in-first-out (LIFO), or the average costing method. These accounting techniques are necessary for managing your warehouse as most inventory management software has integrated accounting software to avoid double entry and minimize the risk of human errors. The software you use to manage inventory in your warehouse must have a costing system compatible with all accounting methods.

Reporting on data:

Warehouse Managers are accountable for creating and distributing data reports that can be customized and generated within the software. The reports should contain information such as numbers of items, sales and vendor requisition information, and information on the product that has been lost or is expired.
Final Thoughts
Zarmoney Inventory Management tool will help you manage your inventory and will help you to automate and simplify various warehouse operations. It will also keep track of your inventory in real-time. It helps your warehouse staff properly catalogue and scan all items when they enter your warehouse and keep track of the items in the inventory. Zarmoney Inventory Management tool can show your inventory level and gives you real-time update. In addition, you will get alerts when you are running out of a particular fast-selling product.