Transform Your Business | Best Transport Accounting Software
Navigating the world of transport businesses can be complex and challenging. Whether you're managing a trucking company, a courier service, or a logistics firm, having the right accounting software is critical to your success.
That's why we're exploring the incredible benefits of ZarMoney, the all-in-one accounting solution designed specifically for your transport business needs.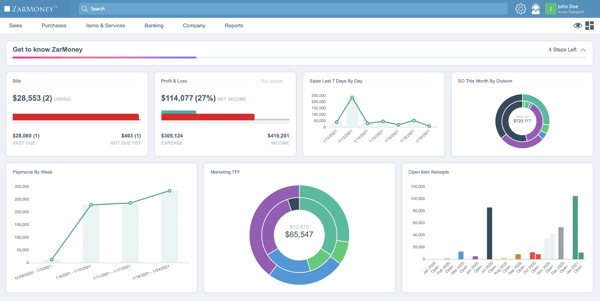 1. Efficient Accounting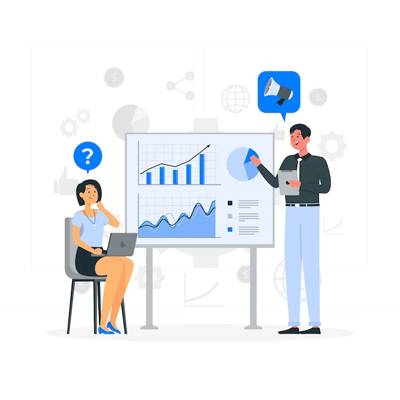 As a transport business owner, ZarMoney provides an all-in-one solution that covers all your accounting needs.
This specialized transport accounting software is designed to streamline your accounting processes, managing everything from tracking operational costs to generating loss reports and financial reports.
It's your choice to manage accounts payable and receivable, tax returns, and VAT returns in a way that saves you valuable time.
ZarMoney goes beyond just providing a basic accounting service; it presents you with a well-rounded solution to your transport accounting needs.
It's cloud software that gives you the ease of handling your financials from anywhere and at any time. Be it freight brokers or trucking businesses, ZarMoney simplifies accounting while maintaining transparency and accuracy.
2. Organized Bookkeeping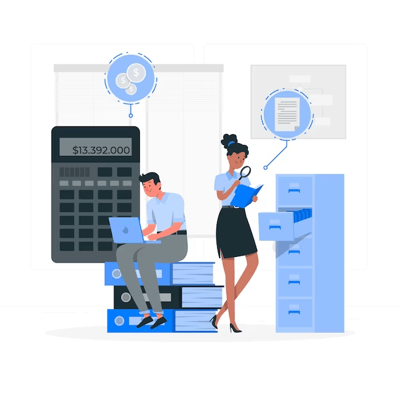 ZarMoney's bookkeeping feature keeps your financial transactions organized. With real-time data tracking, the software can record all financial processes and expenses, providing you with the information needed to make informed decisions.
It negates the need for advanced accounting knowledge and offers a streamlined alternative to Sage Accounting Standard.
ZarMoney's sophisticated bookkeeping feature gives you a strategic advantage. It's not just about keeping records; it's about understanding your business's financial story and making well-informed decisions.
This feature delivers a real-time overview of your business's financial health and facilitates a more focused approach to managing your financial resources.
3. Accounts Receivable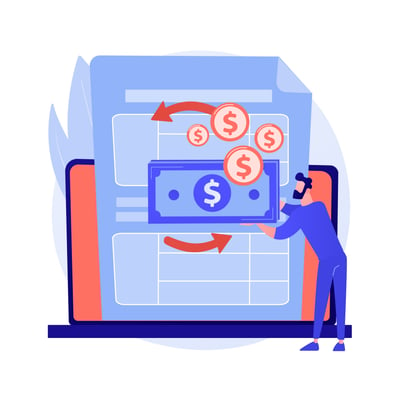 This feature in ZarMoney allows you to manage your transport business's accounts receivable efficiently.
It provides real-time access to customer balances and payment schedules, enabling you to keep track of payments going in and out, thus ensuring a healthier cash flow for your trucking company or courier company.
ZarMoney's accounts receivable feature is built to improve your cash flow management. You can customize your payment reminders, keep track of overdue payments, and make customer interactions more productive. This dynamic function helps transport businesses maintain a healthier cash flow and better customer relationships.
4. Seamless Billing and Invoicing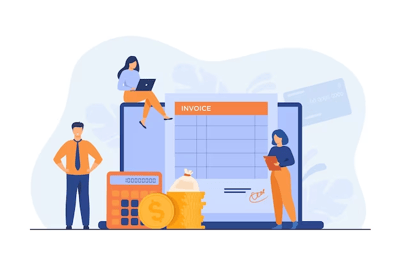 With ZarMoney's billing management feature, you can simplify the billing process in your transport business.
Whether you're a trucking business or a logistics company, this feature ensures accuracy in billing, helping you maintain excellent relationships with your clients.
ZarMoney offers an efficient invoicing feature, allowing you to easily create professional invoices.
This transport accounting software calculates the unit price for each trip and generates invoices accordingly. This saves you time on admin and enhances the billing process for your transport business.
In addition, this means you can set up recurring invoices for long-term contracts, which is particularly helpful for logistics companies dealing with regular customers.
ZarMoney allows you to create accurate and professional invoices and estimates. It helps you monitor your transport business's financial performance and can easily track expenses and income. With ZarMoney, your accounting processes become more streamlined and efficient.
5. Payment Processing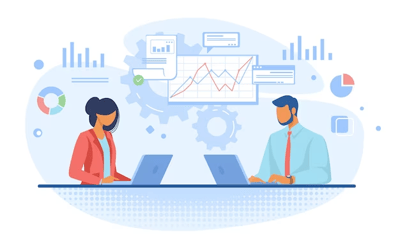 ZarMoney allows you to automate the processing of payments, saving your trucking company significant time and reducing the risk of errors.
You can easily manage accounts payable, automate payments, and integrate with bank accounts for smoother financial management.
ZarMoney's automated payment processing can handle multi-currency transactions, allowing you to cater to international clients with ease.
It eliminates the risk of currency conversion errors and offers a seamless experience to your customers.
This could include offering flexible payment terms or personalized billing cycles, which can help improve customer satisfaction and retention.
6. Order Management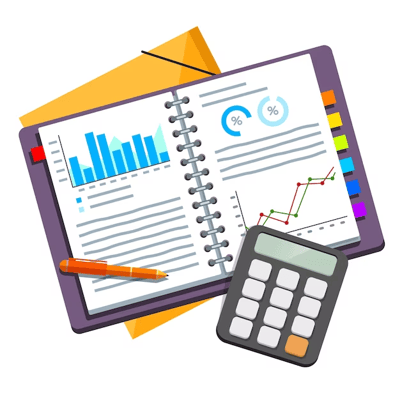 As a notable feature of ZarMoney, order management allows you to efficiently manage your trucking or courier company's orders.
Whether it's a single unit or a large freight, you have real-time tracking of orders and seamless integration with dispatch management systems.
With ZarMoney, you can handle complex orders that involve multiple parties and locations with ease. Its advanced order management feature helps you avoid delays, prevent errors, and ensure customer satisfaction.
You can add your company logo, colors, and other brand elements to your documents, giving them a more professional and personalized look. This way, your order management becomes more personalized towards your transport business.
7. Inventory Management for Streamline Transport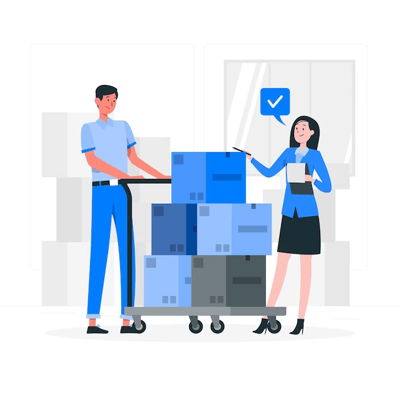 ZarMoney provides a comprehensive inventory management feature that enables you to manage your fleet of vehicles, fuel management, and even parts inventory. This feature is particularly important for transport businesses with large fleets.
With ZarMoney, you can maintain optimum inventory levels and prevent overstocking or understocking of spare parts and consumables. In addition, its predictive analytics can help you forecast demand and make more informed inventory decisions.
8. Bank Synchronization and Account Reconciliation
ZarMoney allows for seamless synchronization with your bank accounts. This feature enables automatic tracking of bank transactions, streamlining the process of bank reconciliation and expense tracking.
It's a real-time-saver compared to manual record keeping. ZarMoney's bank synchronization feature also helps in detecting fraudulent transactions by flagging any unusual activities.
It's an extra layer of security for your financial operations. In addition, ZarMoney's transport accounting software offers a straightforward account reconciliation feature.
It makes it easy to compare your internal financial records against your monthly bank statements to ensure they match. This is a vital part of maintaining accuracy in your business operations.
9. Automated Tax Calculation & Payment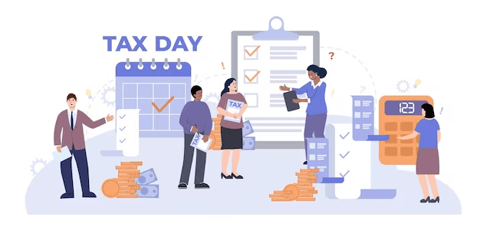 ZarMoney excels at simplifying tax-related tasks. It's automated tax calculation and payment feature can handle VAT returns, allowing you to spend less time on admin and more time focusing on the operational aspects of your transport business.
With ZarMoney, you can set up automatic tax calculations based on the specific rules of different regions or countries. This is particularly helpful if your transport business operates across borders.
10. Dynamic Statements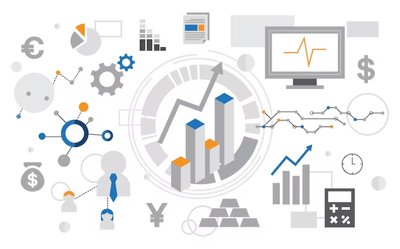 ZarMoney generates dynamic financial statements, offering business owners valuable insights into their financial performance.
These statements, including profit and loss reports, allow you to evaluate the financial health of your transport business and make informed decisions accordingly.
ZarMoney's dynamic statements provide you with up-to-date financial insights in an easy-to-understand format.
It lets you see trends, identify potential issues, and quickly make strategic decisions.
11. Financial Reporting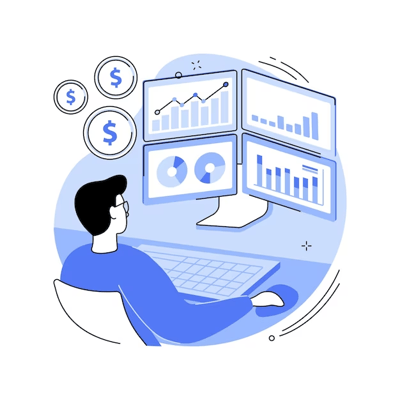 With ZarMoney, you can access comprehensive financial reporting features.
From detailed expense tracking to comprehensive loss reports and financial reports, ZarMoney provides all the information you need to evaluate your business performance, helping you understand where your business is doing well and where improvements can be made.
ZarMoney's financial reporting feature also allows you to set up automated reports that can be sent to you via email at regular intervals. This ensures you're always informed about your business's financial status, even when you're too busy to check manually.
ZarMoney vs. Competitors
Features/Software

ZarMoney

QuickBooks Online

Sage Accounting Standard

Accounting

Cloud-based and a

ll-in-one solution

Limited features l

acking specialized tools.
Standard tools are available but lack features.

Bookkeeping

Real-time tracking and Advanced features
Basic features but lack industry-specific tools.
Provides standard features but acks specific tools

Accounts Receivable

Time tracking with custom reminders
Provides tracking but lacks specialized features
No real-time tracking




Payment Processing

Multi-currency transactions with automated processing
Limited currencies also lack automated processing
Basic payment processing that lacks multi-currency

Order Management

Handling complex orders
Lacks advanced features
Lacks advanced features

Automated Tax Calculation & Payment

Auto-calculation
and International operations
Limited tax features
and no international operations
Offers basic tax features but lacks region-specific tax calculations

Bank Synchronization

Offers fraud detection
Lacks fraud detection
Lacks fraud detection.
Final Verdict
In a fast-paced industry like transport, ZarMoney offers a dynamic, feature-rich accounting solution that saves time, reduces errors, and enhances operational efficiency.
It's not just an accounting tool but a complete management software providing financial transparency and control to take your business to the next level.
Take the first step towards better financial management for your transport business - try ZarMoney today!
Frequently Asked Questions (FAQs)
1. Why should I acquire ZarMoney for my transport business?
ZarMoney is specifically designed with the transport industry in mind. It offers real-time tracking, dynamic statements, efficient invoicing, and advanced accounting features to streamline your business operations, making it a top choice for transport companies.
2. How can ZarMoney help me manage my trucking business better?
ZarMoney has an advanced accounting module, dispatch management, trip management, and fleet management software. These features provide real-time data and access to your business, enabling you to make informed decisions and manage your trucking business more efficiently.
3. What's the need for transport-specific accounting software like ZarMoney?
Transport businesses have unique needs such as trip management, fuel management, vehicle tracking, and driver management. ZarMoney is a specialized accounting software that caters to these needs, ensuring your accounting processes align perfectly with your business operations.
4. How can ZarMoney help reduce operational costs?
ZarMoney helps you track expenses, manage to bill efficiently, and offers automated tax calculation & payment. These features save valuable time and reduce the possibility of human error, leading to significant operational cost savings.
5. Can ZarMoney cater to additional users and user preferences in my transport business?
Absolutely. ZarMoney is built to handle multiple users with varied user preferences. It's an excellent choice for businesses looking to expand or those who want to provide their employees with individual access to certain features.