Best Accounting Software for Medical Practices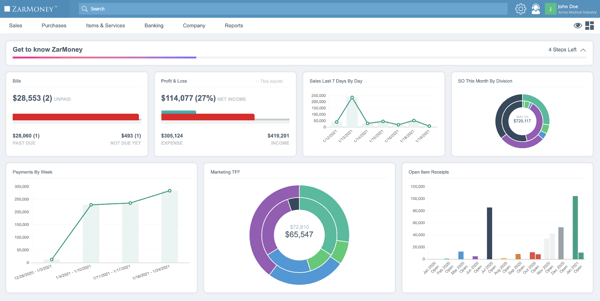 The healthcare industry, with its unique challenges and intricacies, demands robust, reliable, and specialized tools to navigate the financial landscape. ZarMoney emerges as the best medical accounting software, offering a range of capabilities designed to handle the complexities of healthcare finances.
From automatic expense recording to comprehensive reporting, ZarMoney shines as the perfect accounting solution for healthcare organizations and medical practices.
ZarMoney is packed with key accounting features that help healthcare organizations streamline their financial operations. Here are the primary capabilities that make ZarMoney the ideal choice:
1. Automated Expense Recording
ZarMoney has innovatively addressed the oft-dreaded task of expense recording with its automated feature. This functionality eradicates the tedious manual inputting of each expense, which can lead to errors and oversights.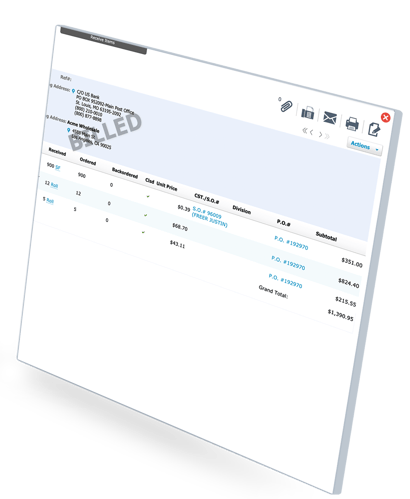 Instead, ZarMoney's automated system continuously tracks and logs all business expenses, accurately classifying them into categories.
This means all your costs are meticulously recorded with no manual intervention, which frees up your team to focus on the core healthcare services that make a difference to your patients' lives.
2. Efficient Invoicing
Invoicing is a crucial part of any business, especially in healthcare, where invoicing can often become complex due to the various services and procedures involved. ZarMoney simplifies this process with its efficient invoicing system.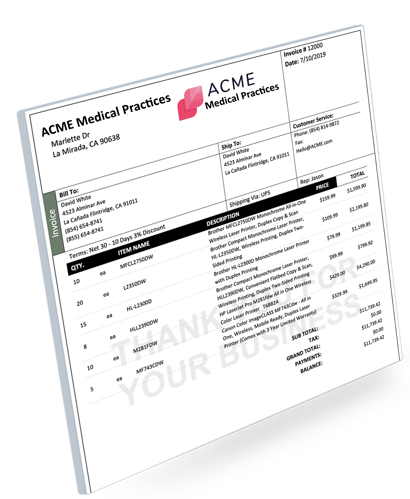 With just a few clicks, you can generate detailed, clear, and accurate invoices. The software also allows for customized invoice templates, ensuring that each invoice reflects your organization's brand identity.
These features accelerate the invoicing process, which can significantly improve your cash flow and reduce the time your account receivables are outstanding.
3. Streamlined Billing
ZarMoney provides a specialized billing system that's uniquely designed for the healthcare industry. It takes into account the intricacies of patient billing, from insurance claims to varying patient services.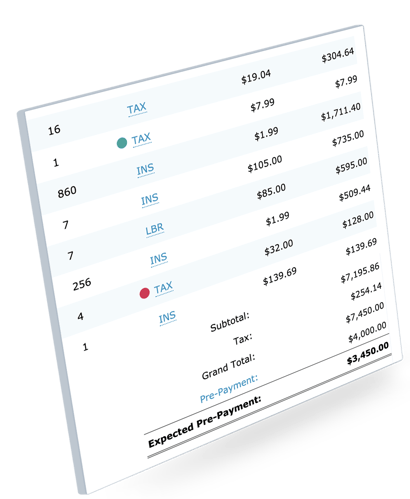 The system ensures that bills are sent out promptly after service delivery, improving payment turnaround times. It also ensures accuracy in the billing process, leading to fewer patient queries and disputes.
By reducing billing complexities, ZarMoney improves patient satisfaction and cash flow management.
4. Secure Payment Processing
In today's digital era, the safety and security of online transactions are paramount. ZarMoney guarantees a secure platform for online payment processing. It employs advanced security protocols and encryption methods to safeguard all financial transactions, instilling confidence in patients when they're settling their bills.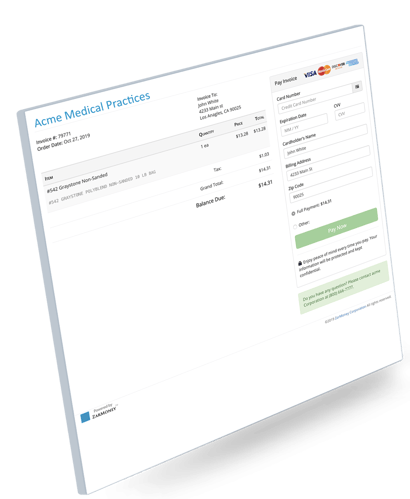 Additionally, ZarMoney provides a variety of online payment methods, including credit cards, debit cards, and bank transfers, adding convenience to the security, which promotes prompt payments.
5. Comprehensive Reporting
In the rapidly changing healthcare industry, having real-time access to financial data can be a game-changer. ZarMoney's reporting feature provides an in-depth analysis of your financial health, offering crucial insights for strategic decision-making.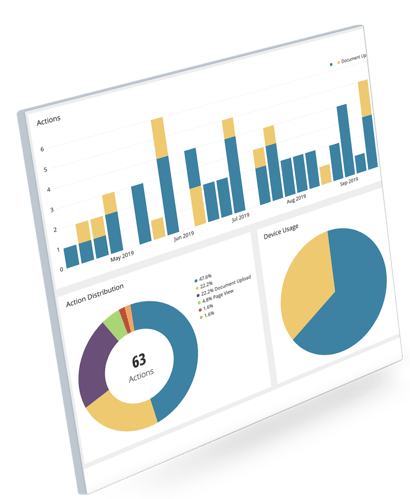 The software generates a wide range of financial reports, such as profit and loss statements, balance sheets, and cash flow statements. Moreover, the reporting feature displays real-time data, ensuring that you're always making decisions based on the most recent information.
These comprehensive features make ZarMoney more than just an accounting software, it serves as a strategic tool that enhances your financial operations, allowing you to focus on what truly matters - providing excellent healthcare services.
Comparing ZarMoney with QuickBooks and Xero
While QuickBooks and Xero are popular personal finance software options, ZarMoney stands out as the best choice. Here is a comparison table that highlights the features where ZarMoney is better than QuickBooks and Xero:
| | | | |
| --- | --- | --- | --- |
| Features | ZarMoney | QuickBooks | Xero |
| Expense Tracking | ✅ | ✅ | ✅ |
| Invoicing | ✅ | ✅ | ✅ |
| Reporting | ✅ | ✅ | ✅ |
| Automated Billing | ✅ | ✅ | ✅ |
| Reconciliation | ✅ | ✅ | ✅ |
| Customization | ✅ | Limited | Limited |
| Pricing | $15/Month | $26/Month | $37/Month |
Benefits of using ZarMoney for your Medical Practice
The importance of efficient accounting in the healthcare sector cannot be overstated. With ZarMoney, your medical practice can enjoy numerous benefits that extend beyond merely keeping your books balanced. Each of its standout features, from automated expense recording to comprehensive reporting, enhances your financial operations while making your life significantly easier.
1. The

Automated Expense Recording

feature is a vigilant accountant who never sleeps. It records all business-related costs as they occur, reducing the burden on your accounting team and freeing them to focus on more strategic tasks. This automation ensures that you never lose sight of any financial outlay, no matter how small. It allows you to get a clear picture of your cost structures, revealing areas where cost efficiency can be improved. This intelligent feature proves invaluable in maintaining fiscal discipline and operational efficiency.
2. When it comes to Efficient Invoicing, ZarMoney proves to be a game-changer. It eliminates the hassles associated with manual invoicing, providing an easy-to-use interface where you can generate, customize, and send invoices with just a few clicks. Given that delayed invoicing can lead to deferred payments, ZarMoney's invoicing feature enhances your cash flow by ensuring that invoices are sent out promptly after services are rendered. This is particularly crucial in the healthcare industry, where timely receipt of funds is essential to sustain and improve services.
3. ZarMoney's Streamlined Billing system redefines the patient billing experience. Traditional billing methods are often riddled with complexities that can frustrate patients and lead to delayed payments. However, ZarMoney addresses these challenges head-on with a simplified, patient-centric approach. By ensuring prompt and accurate billing, ZarMoney not only enhances patient satisfaction but also significantly improves your payment collection rates.
4. Secure Payment Processing is another area where ZarMoney shines brightly. In an age where data breaches are a constant concern, ZarMoney prioritizes the security of financial transactions. It employs robust encryption technologies to secure sensitive data, ensuring that your patients can settle their bills without any worries. This high level of security, coupled with the convenience of multiple payment methods, fosters patient trust and encourages timely payments.

5. Lastly, the power of ZarMoney's Comprehensive Reporting cannot be underestimated. The ability to access and analyze real-time financial data empowers you to make informed decisions. These reports offer invaluable insights into revenue trends, expenditure patterns, cash flow status, and overall financial performance. Such information can guide strategic planning, helping you identify opportunities for growth and potential areas of concern.
The Bottom Line
Choosing the right accounting software for your medical practice is a crucial decision that can significantly impact your financial management. ZarMoney, with its advanced features and healthcare-specific functionalities, proves to be an excellent choice. It's more than just an accounting tool - it's a strategic partner that can guide your healthcare organization towards financial stability and growth. With ZarMoney, you can focus more on what you do best: providing excellent healthcare services.
FAQs
1. Is ZarMoney suitable for all types of medical practices, regardless of their size?
Yes, ZarMoney is designed to cater to the needs of medical practices of all sizes, from small clinics to large healthcare organizations. Its features and functionalities can be tailored to suit the specific requirements of each practice.
2. Can ZarMoney integrate with other healthcare software systems?
Using Zapier, you can integrate with over 1000 different applications including many healthcare systems.
3. How user-friendly is ZarMoney for medical practitioners who may not have extensive accounting knowledge?
ZarMoney is known for its user-friendly interface, making it accessible to medical practitioners with varying levels of accounting knowledge. The software is intuitive and easy to navigate, with clear instructions and helpful prompts. ZarMoney provides customer support and training resources to assist users in utilizing the software effectively.