10 Best Cash Flow Businesses to start in 2023
All humans are equal in the world but do you know what isn't equal? Businesses!
There, we said it—quite possibly a politically incorrect thing for the modern-day business owner! Today, if you begin a passion project, you will get pats on the back without anyone ever telling you it may not work out exactly the way you dreamt it would. Or not quite as soon as you would like. A lot of us start businesses because we believe in them.
We see a gap in the market and we know we can cater to it unlike anybody else would. However, in the practical world, good intentions and hard work don't always mean success.
You might invest days and nights into your business but you may not get the return on the money you imagined. To satisfy the sole purpose of a steady cash flow, however, there are some guaranteed businesses.
So while you pour yourself into your passion project and get into it for the long term to make it a success, we suggest you explore these ten best cash flow businesses. They will help you keep a running or recurring income for the sake of stability.
These types of businesses typically require minimum effort, which means you effectively earn a passive income from them. At most, you do the work and the initial investment once and the business is set to yield you profits from then on. Curious yet? Let's dive in and discover the ten best cash flow businesses for guaranteed and (somewhat) easy money.
The Most Profitable Cash Flow Businesses in 2023
SaaS (Software as a Service) Business
Digital Courses
Blogging
YouTube Channel
Real Estate and Rentals
Car Wash
Healthcare and Social Assistance
Laundromats
Food Trucks
Storage Unit Rentals
1. SaaS (Software as a Service) Business
A SaaS (Software as a Service) business allows you to build a platform through which you can offer customers a subscription-based service or product. You will, of course, have to invest capital and time the first time you develop your specific product or service. However, after that, you can put it up for sale on your website and allow potential clients to find it. Then, offer various pricing plans and let them purchase your software.
Before you build a product, we suggest you do some groundwork to identify the market's needs. For instance, accounting software like ZarMoney is always in demand, whether by small or large business owners or freelancers. After all, accounting is something every business owner is bound to take care of. Alternatively, you can explore other options, such as a CRM tool or property rental management software. Then, develop it and put it up for sale on your website. This is a surefire way to make money without always working for it.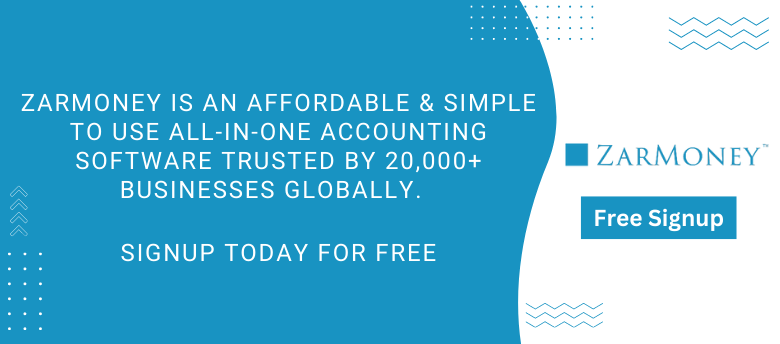 The biggest pro of this type of business is its low overhead costs and a high chance for growth, which ensures you can keep it profitable for a long time. However, although such a business model might have many benefits, one drawback would be Data security issues. Data breaching and cyberattacks have become very common, and SaaS businesses are prone to these.
2. Digital Courses
Digital courses allow you to put a price tag on your skills. Please think of how often you have helped a colleague or a friend get their social media page in order. Or when you taught a neighbourhood kid how to take great pictures. You offer these things for free to the people around you, but did you know you can sell them to strangers online?
Today, people are willing to pay good money to learn or polish their skills - photography, content marketing, affiliate marketing, social media management, or technical know-how. Don't let humility get in the way; teach those who can learn and benefit from your knowledge. Think of it like a virtual classroom and prepare digital courses keeping in mind the expert levels of potential users. Then, get a website and start selling your courses to learners around the globe.
The most significant benefit of this type of business is that it banks on your existing knowledge and allows you to capitalize on it. Introspect a little; simultaneously, explore the market and find the coinciding spot where the market needs overlap with what you offer. Monetize your existing skills easily by creating well-thought-out digital courses around them. It's truly a win-win situation!
Although digital courses have many upsides, one negative thing about them is that people often need much focus to make them meaningful. As a result, most people get distracted often while taking these courses.
3. Blogging
Blogging today is considered a skill people can leverage to build an online presence. You can choose your niche and begin a blog on it. For instance, you can blog about sports or healthcare, entertainment or home equipment, fashion, or shopping. While this business is slow to grow and become stable, it can give you a good return on money.
Think of blogging if you want long-term returns. This route will not get you quick money. Instead, you would have to nurture it by considering your posts as digital assets. You can also sell products on your blogs or feature sponsored content with time.
A notable reason you should opt for blogging as a cash flow business is its low investment cost. However, you will need a particular dedication to post regularly and build a dedicated following. This way, you can easily make the most of a monetized blog and earn a steady income.
Blogging is a great way to earn money, but it has one disadvantage. Generating traffic on web blogs takes a lot of time and effort, especially when you are new.
4. YouTube Channel
Making your own YouTube channel works mainly like blogging. However, your focus is only on video content instead of creating written content. So now, if you have a spark of creativity and want to ignite it, making a YouTube channel is the way to go.
You can create videos on topics of your choosing and make them public. Subjects can range from sports commentaries, film analysis, parenting videos, or entertainment-based content. The trick is to be steadfast because this field has stiff competition. However, it is worth it down the line, so if you are willing to invest your time, YouTube channels will work in your favour.
A pro of making a YouTube channel is giving you a good return on money while allowing you to branch out into other avenues. In addition, successful YouTubers become well-known and can capitalize on their newfound reputation and fan following to endorse and advertise products and causes for personal benefits and more significant gains.
Although YouTube is a platform with good earning potential, there are many rules you must abide by which can be challenging.
5. Real Estate and Rentals
Investing in real estate and putting it up for rent is one of the old-fashioned ways of making good money. Since it's old, this route is very much tried and tested – meaning that by investing in real estate, the risk of going wrong is slim. While you will have to make a hefty initial investment, you can get returns on it and then some quite quickly by renting your property out.
With the skyrocketing prices of rentals today, you can expect to make high profits through real estate. But unfortunately, it is also a passive way to earn income, which means you will have to do as little as possible and still make money from it.
A big pro of real estate investment is the side benefits you get from it, such as tax breaks and financial stability. From the money you make from one rental, you can buy into other properties and gradually expand your portfolio for greater returns.
Although real estate is highly lucrative, one of its downsides is its illiquidity. Illiquidity means your investments can't be converted quickly into cash.
6.

Car Wash
Setting up a car wash business is a beautiful investment opportunity. However, it is perhaps one of the last things people usually think of when they think of high cash flow businesses. However, car washes have great potential if you are willing to make the first significant investment into getting the land and the equipment.
Consider the steady need for car washing, and you will realize why this business will always remain in demand. While putting an automatic car wash is an expensive process, it has proven to help people earn six figures in just a couple of years.
A big reason you should consider investing in a car wash business is that there is a strong demand for this service all year round. In addition, the income is mainly passive, frees up your time so you can focus on your passion projects without guilt.
Though car wash is one of the easiest service businesses to start, it is highly competitive. Unfortunately, its nature of high competition reduces the chances of making high profits.
7. Healthcare and Social Assistance
Nursing homes, senior care facilities, and rehabilitation centers have emerged as profitable businesses as more and more people from the Baby Boomer generation enter retirement age. However, the market has not caught up to the need yet. Therefore, if you invest in it, you will likely get a chunk of the profits that private care facilities are making today while also fulfilling a critical need for older adults.
It would help if you considered the costs of labor and upkeep of the facility before you go into the healthcare and social assistance business. But if you decide to take the jump, you can count on earning well from it.
A pro that comes with running a healthcare and social assistance business is that it allows you to help a vulnerable section of society and become a changemaker. While you will provide an essential service, you can also expect to get returns from it sooner rather than later.
A lousy experience people can face when operating a social assistance business is that it is too bureaucratic, which means there is a lot of paperwork and hassle to bear. Also, it is a highly regulated business which diminishes the room for freedom in its operation.
8. Laundromats
Did you know laundromats can help you make money without demanding your time and energy? Well, it is true. Getting into this high-demand market will work well for you because, guess what – people will always need a place to wash their clothes, and an economical laundromat that fulfills their needs will always remain popular.
Laundromats require a significant investment when you are getting into it. Then, of course, there are all the washing machines to buy and install, the plumbing, and the right amount of space. However, once it starts running, you can leave the place on autopilot and rake its profits without extra effort.
A good reason for exploring a laundromat business is its uncomplicated business model. You do not have to have a business degree and several years of experience to run a successful laundromat. However, the basic know-how of a business venture will allow you to cut it quickly and make profits from your laundromat.
The benefits mentioned above might be accurate, but there is a con with laundromats. The con is that operating expenses keep rising, which reduces profit.
9. Food Trucks
What's not to like about food trucks? They involve food, help you enter the restaurant business, and guarantee money-making. But, while food trucks may seem like much work, trust us, they aren't – especially if you love cooking and are a great chef already! If that's the case, consider your food truck a logical extension of your culinary interest.
Think of all the times you have whipped up your specialities like a chicken roast or peanut butter brownies for friends or family. Now imagine doing it on a bigger scale and charging others for it. That's what a food truck boils down to serving great food to a large group of customers and making money from it. Just find the right spot, and you are good to go.
A big pro of getting your food truck is that it involves you polishing your cooking skills enough to be a professional at it. Then, once you gain momentum, you can add to your menu and expand your business in multiple directions for greater returns down the line.
A food truck business is a good option among small businesses. Still, one thing that can be a hurdle would be local zoning law, and you can only operate in a small space.
10. Storage Unit Rentals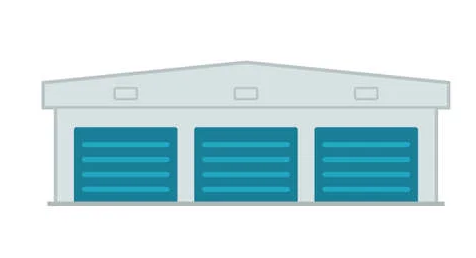 Not many people seem to be aware that storage units are a very lucrative business. However, since it is an underexplored market, the time is ripe for you to get into this business and start making money.
Granted, the costs of purchasing the land and storage units are high. Still, this significant early investment continues to give profits without much work involved. Storage units work because you will make little to no effort but still receive a payment check from your renters at the end of the month.
A critical reason storage units are a good idea is that it has much-untapped potential. As we said, the market is still not saturated, which leaves you room to build your storage unit brand and market it effectively for reliable returns.
The main issue with this sort of business is the security of your and others belonging would be in danger.
Ready to Make Money?
This article covered a list of the best cash flow businesses you can get into and generate money from. We investigated a range of business ideas – some require a significant initial investment while others are meager investments. Depending on your current financial position, you can choose one from the several proven ideas we share and begin your journey of economic stability.
By its definition, a high cash flow business allows you to earn a steady and stable income — meaning your cash flow remains unobstructed. There is nothing to dislike here. You can use this route to generate solid side income and rest easy about your financial prospects. We wish you good luck in all your future ventures!