Best Accounting Software for IT Services Companies
As someone managing an IT business, you know that precise financial management is essential to the health and success of your operations. However, with multiple revenue streams, varying project costs, and diverse operational expenses, keeping track of your financial situation can take time.
This is where the importance of a reliable, robust accounting software solution comes in, providing you with the tools you need to manage your finances effectively. In this blog, we will explain the features of the best accounting software for IT professionals and why you should acquire it ASAP.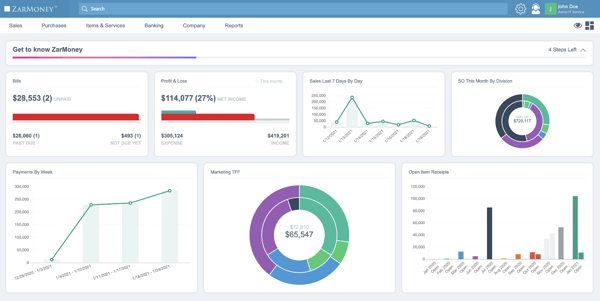 1. Web-Based Accounting Software
As an IT professional, you're likely familiar with working in different locations or managing a remote team. ZarMoney's web-based accounting software can make your life easier in this regard. It enables you to access all your financial data from anywhere, at any time. This on-the-go access provides incredible flexibility, accommodating the dynamic nature of your business operations.
When you compare ZarMoney with its competitors, you'll notice that it stands out in its seamless user experience and reliable accessibility. Regardless of the device you use, whether a desktop in your office, a laptop at home, or a smartphone while on the road, ZarMoney remains at your fingertips. This constant availability ensures you can promptly respond to your financial needs, keeping you ahead of the curve in your IT business.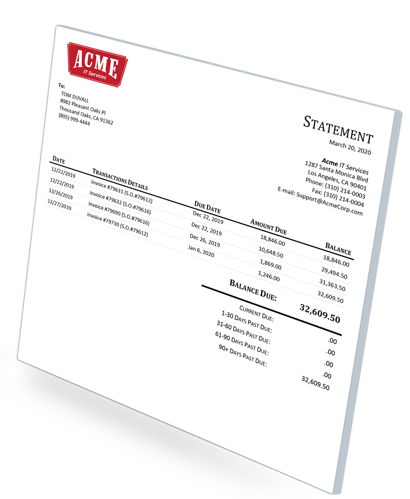 Differentiating ZarMoney's web-based feature from others, the software doesn't compromise performance, security, or functionality while offering superior accessibility. It combines ease of use with robust features, ensuring you get a comprehensive accounting tool that aligns perfectly with your dynamic IT business. This unique blend of features empowers your business, providing a distinct edge that's hard to find in other accounting software solutions.
2. Seamless Invoicing and Billing
ZarMoney's seamless invoicing and billing feature can be a game-changer in the fast-paced IT world. With its ability to automate and customize your invoicing and billing processes, you'll find yourself saving precious time and minimizing the chance of errors. This means focusing more on your core operations and less on administrative tasks.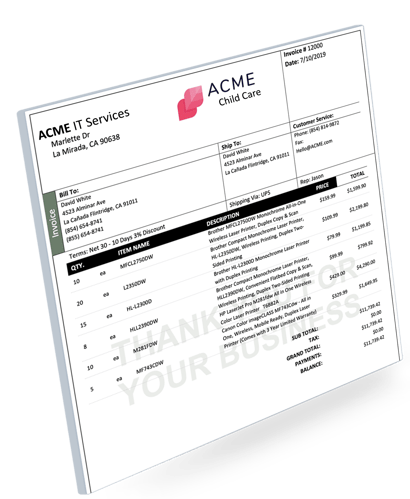 Being a top-of-the-field invoicing software, ZarMoney is dedicated to providing full-service payroll without compromising on functionality. Its invoicing and billing system is designed with user-friendliness in mind, making it easier for you to create custom invoices, automate billing cycles, and manage your receivables efficiently. This results in a smoother, more streamlined financial process for your IT business.
The difference with ZarMoney's seamless invoicing and billing feature lies in its unparalleled level of customization and its user-friendly interface. Many other accounting software solutions provide automation, but ZarMoney stands out with its ability to adapt to your unique business needs. By combining this personalization with an intuitive, easy-to-use platform, ZarMoney offers an exceptional solution that caters to IT businesses' dynamic and complex invoicing and billing needs.
3. Multiple Payment Options
In a sector like IT, where your clients may have varying preferences, ZarMoney's multiple payment options, including credit card and ACH payments, give your business a competitive edge. This feature sets ZarMoney apart, making it easier for your clients to pay you in the way they prefer, thereby enhancing their overall experience with your business.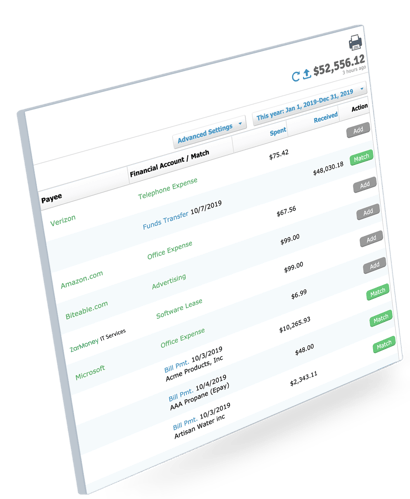 Offering multiple payment options isn't just a convenience for your customers but also greatly benefits your business. Providing your clients with various payment methods speed up the payment processing time, resulting in quicker access to funds.
Credit card processing accelerates your cash flow, providing your IT business with the necessary financial resources timely and helping to target any overdue invoices.
What distinguishes ZarMoney's multiple payment options features is its seamless integration with the accounting system. While many software solutions offer a variety of payment options, ZarMoney ensures these are smoothly integrated into your accounting, making tracking and reconciling payments more efficient. This focus on both customer and business experience makes ZarMoney's payment options feature stand out from the competition.
4. Quotes/Estimates and Sales Orders
With ZarMoney, you can utilize the features of quotes/estimates and sales orders to significantly streamline your IT business's sales operations. These features make it easier for you to provide clear, professional quotes and estimates to your clients while also managing sales orders effectively, thereby reducing miscommunication and minimizing errors.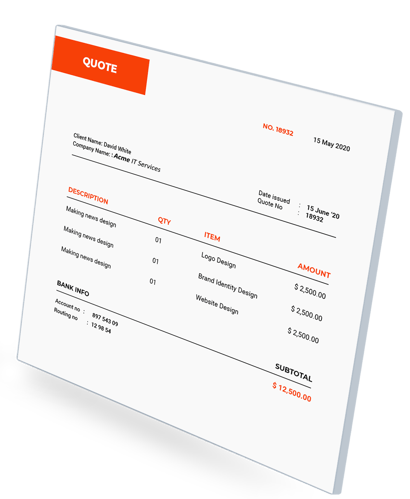 With ZarMoney, you can easily generate, track, and manage quotes, estimates, and sales orders, making it easier to maintain clear communication with your clients and manage their expectations. This leads to better client relationships and smoother transactions.
ZarMoney's custom quotes and sales order features are distinguished by their user-friendly design and flexibility. While many other platforms offer similar features, ZarMoney allows for greater customization to suit your specific business needs. This flexibility, coupled with ZarMoney's commitment to simplifying complex processes, truly sets it apart from its competitors in the accounting software market.
5. Advanced User Permissions
You may often find yourself dealing with sensitive and confidential information in the IT industry. The importance of securing this data cannot be overstated. ZarMoney's advanced user permissions feature is particularly crucial in this context, helping you ensure that only the right individuals within your organization can access certain data.
ZarMoney's advanced user permissions not only provide added security but also contribute to improving operational efficiency. By assigning permissions based on roles or tasks, you can ensure that team members have access to the information they need to perform their jobs effectively while also keeping confidential data secure. This strikes a balance between information accessibility and data security.
When comparing ZarMoney to other platforms, its advanced user permissions feature stands out for its flexibility and comprehensive nature. Whereas some software solutions might offer basic user permissions, ZarMoney takes it a step further, enabling highly customizable permissions tailored to your IT business's unique needs and structure. This level of customization sets ZarMoney apart from the competition. In addition, this feature enables you to control and limit user access to ensure data security and privacy.
6. Advanced Inventory Management
In managing your IT business, maintaining control over inventory is paramount. ZarMoney's Advanced Inventory Management feature offers comprehensive oversight of your stock, helping you avoid detrimental situations such as overstock or shortages. This enhances your efficiency and reduces wastage.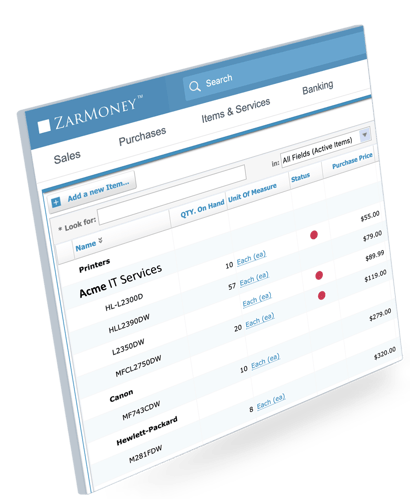 This feature is particularly beneficial for IT businesses dealing with physical products or parts. Whether it's managing different models of hardware or keeping track of specific components, ZarMoney's advanced inventory management allows you to effectively organize and manage your stock, improving your operations and ensuring you meet customer demands efficiently.
ZarMoney's advanced inventory management feature offers superior functionality and flexibility compared to other accounting software. While other platforms may provide basic inventory tracking, ZarMoney goes a step further, delivering features like multiple warehouse management, customizable units of measure, and real-time inventory data. This robustness and attention to detail make ZarMoney an ideal choice for IT businesses.
7. Comprehensive Reporting
ZarMoney's comprehensive reporting feature is essential in providing in-depth insights into your company's financial status. As an IT professional, you understand the importance of data and how it informs strategic planning and decision-making. The detailed reports generated by ZarMoney can help you track key financial metrics, providing a clear picture of your company's financial health.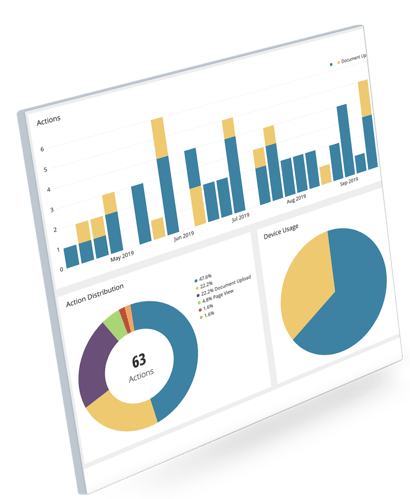 With seamless integration and efficient financial reporting, ZarMoney can help you track revenue from these distinct services. This way, you can perform accurate enterprise resource planning by identifying which business processes are the most profitable. This feature allows you to analyze expenses, cash flow, profit margins, and other critical financial data.
ZarMoney's comprehensive reporting stands out for its depth of information and ease of use. In addition, the feature's user-friendly interface and customizable reporting options enable you to tailor reports to your specific needs. This level of detail and personalization, combined with its ability to synthesize complex financial data into understandable formats, makes ZarMoney an ideal tool for IT businesses.
8. Automatic Expense Recording
Efficiency is crucial in any business, and ZarMoney's automatic expense recording feature plays a pivotal role in enhancing this. No longer do you need to enter each expense manually, a process that can be time-consuming and prone to errors? With ZarMoney, expenses are recorded automatically, saving you valuable time and significantly reducing the potential for mistakes.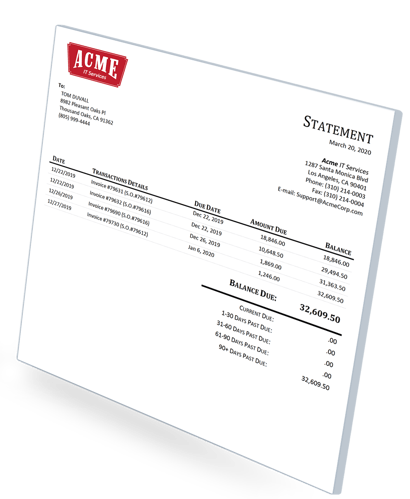 This feature provides a real-time picture of your company's expenses. In the dynamic IT industry, having instant access to up-to-date financial information is critical for making informed business decisions. ZarMoney's automatic expense recording allows you to see exactly where your money is going at any given moment, aiding in budgeting and financial planning.
ZarMoney shines with its automatic expense recording feature compared to other accounting software. While many other platforms offer expense tracking, ZarMoney excels with its automatic recording and real-time updates. These features provide convenience and enhance financial accuracy and transparency, making ZarMoney a standout choice for IT businesses.
9. Scheduler
Streamlining operations is crucial in any business, and the scheduler feature in ZarMoney is designed to enhance this aspect of your IT company. It allows you to manage tasks effectively, helping ensure deadlines are met, and projects are completed efficiently and on time. In addition, with ZarMoney's scheduler, you can keep a close eye on ongoing tasks and future commitments, aiding you in planning and managing your resources effectively.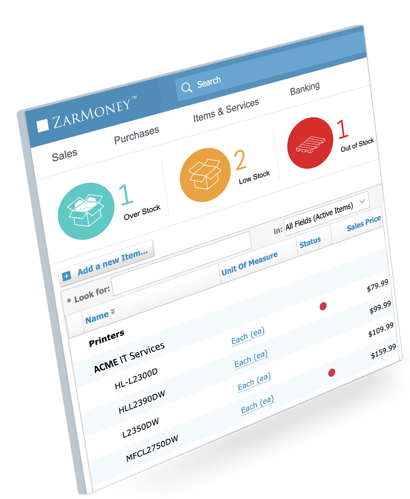 For project-driven IT businesses, this feature is particularly valuable. As each project comes with its unique timeline and set of tasks, the scheduler helps you keep everything organized and on track. Whether it's tracking project progress or coordinating team tasks, ZarMoney's scheduler provides the tools you need to manage your projects efficiently.
While many software solutions offer task or project management features, ZarMoney's scheduler is specifically designed to support the complexities of managing multiple IT projects simultaneously. This combination of user-friendly design and robust functionality makes ZarMoney an excellent choice for project-driven IT businesses.
Comparison Table
| | | | |
| --- | --- | --- | --- |
| Features | ZarMoney | QuickBooks Online | FreshBooks |
| Expense Tracking | ✅ | ✅ | ✅ |
| Invoicing | ✅ | ✅ | ✅ |
| Reporting | ✅ | ✅ | ✅ |
| Project-Based Accounting | ✅ | ✅ | ✅ |
| Inventory Management | ✅ | ✅ | ❌ |
| Payroll Integration (with Gusto) | ✅ | ❌ | ❌ |
| Customizable User Permissions | ✅ | ❌ | ❌ |
The Bottom Line
ZarMoney is a fantastic accounting software providing several features to enhance the financing and accounting processes carefully. When compared to other accounting software, ZarMoney tops the list with its amazing user-friendly interface and countless accounting and management features.
Being a cloud-based accounting software, its functionality sets it apart from other accounting software for IT, the legal sector, and healthcare. You can now get your hands on this amazing accounting software by contacting their website.
Frequently Asked Questions (FAQs)
1. What features make ZarMoney a standout accounting software for IT businesses?
ZarMoney is designed to handle the complex financial needs of IT businesses. It provides multi-dimensional accounting features, including inventory management, billing, invoicing, expense tracking, and financial reporting. For IT businesses managing various projects, ZarMoney allows you to track expenses and income per project, making it easier to understand the profitability of each project.
2. How do ZarMoney's accounting features cater to the unique needs of IT businesses?
In addition to general accounting functions, ZarMoney offers features specifically beneficial to IT companies. This includes project-based accounting, time tracking, and the ability to manage complex billing structures. For instance, you can track expenses, hours worked, and revenue associated with individual projects or clients. This helps IT businesses better understand their profitability and manage their resources effectively.
3. How secure is ZarMoney in managing sensitive financial information?
ZarMoney software is built with advanced security protocols to protect sensitive financial and business data. This includes encryption, secure servers, and regular security audits. User permissions can be customized to limit access to sensitive data.
4. How does ZarMoney integrate with Gusto to streamline payroll processes?
ZarMoney's integration with Gusto allows businesses to handle their accounting and payroll in one place. When connected, the two systems share relevant data, such as employee hours and pay rates. Gusto can then automatically calculate pay, including withholdings for taxes and benefits, and generate pay stubs. This helps to eliminate manual data entry, reducing potential errors and saving time.
5. How does using ZarMoney and Gusto together benefit overall business operations, particularly in IT companies?
Combining ZarMoney and Gusto provides a comprehensive solution for business finances. ZarMoney handles all aspects of accounting, invoicing, and inventory management, while Gusto takes care of payroll and HR responsibilities. This seamless integration reduces time spent on manual data entry and increases the accuracy of financial records.