Apply These Key Sales Skills and Thrive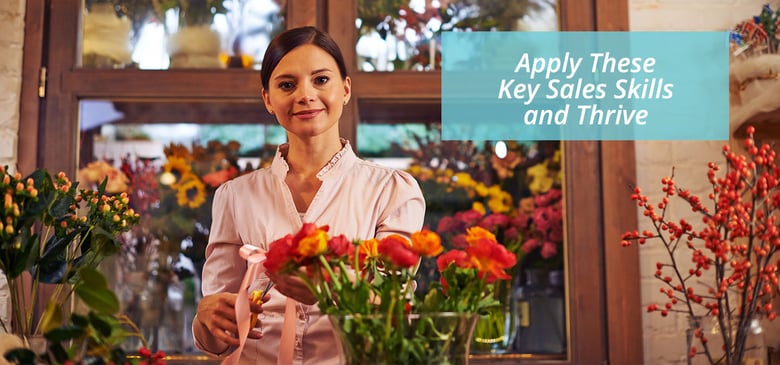 Whatever your business, it all comes down to one thing – selling. You are either selling product, selling services or selling yourself and your expertise. Within that sales spectrum, you are probably surrounding yourself with marketing ideas, cost and inventory controls, public relations strategies and management of your staff and work flow. But if you're not selling something…anything…you're not surviving.
Small companies often look to affordable professional services and products, like ZarMoney cloud accounting software for instance, to help run their businesses efficiently and economically. That's smart. At some time or another, though, you have to sell. The good thing is that there's no magic to it; the bad thing is that there's no magic to it. Fortunately, it's a skill set that is within reach for all of us, especially if we remember that the primary goal of a business is to win customers and maintain their loyalty.
There's No Need to Rush
One of the first rules of selling is that (unless you're actually a used car salesperson) you're not selling used cars. In other words, fast talk and stopping at nothing to close a deal doesn't help your business in the long run. You want to walk away from each transaction feeling that all parties are satisfied. This may require a bit of "give and take" on both sides, but just keep in mind that you are building a relationship that, hopefully, will come back to you again and again.

In that same vein, selling is not a 100-yard dash; it's a marathon. The more strategic the relationship is that you're nurturing, the longer it sometimes takes to build that solid foundation. The real reward is in cultivating repeat business, not in completing a one-time sale. If you can turn relationship-building into a key strength, you will gain a competitive advantage in your business field. So slow down – take the time to do things right when selling, and it can pay off handsomely for you.
Rely on Your Lifelong Instincts
Some people confuse selling with performing. In some ways, this could be true – except for one thing. You should always be selling. It's not something that you prepare for, then make a big splash and return to your normal business day. The way you carry yourself, the manner in which you talk to business associates and customers alike, your pricing philosophy, even your overall office or shop environment, should be geared toward sales. By maintaining that kind of mode, you never get caught off guard; you never have to build up you're confidence. It becomes a natural aspect of your business and marketing philosophy.