What is Accounts Receivable Forecasting & How to Do it Right?
Account receivable forecasting is among the most important and challenging components of a financial forecasting system and it includes the head office finance and treasury departments.
The component of a company's cash flow forecasting is the estimation of company finance and how much money it will receive over a set period.
In this blog, we'll explain what is accounts receivable forecasting is.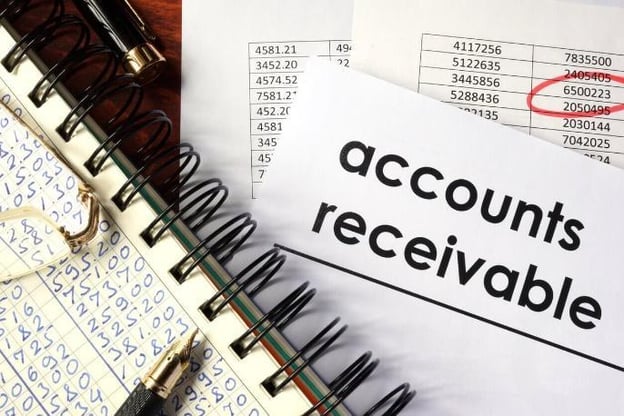 Why Is Account Receivable Forecasting Important?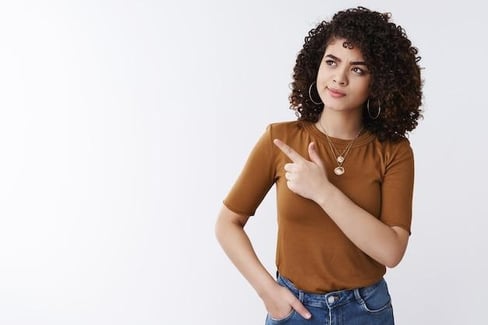 Accurate and reliable forecasting can greatly impact a company's working capital. Organising the company's upcoming short-term receivables collection can reduce a company's reliance on outside financial management companies. Thus, accounts receivable forecasting allows a company to become more agile and efficient in managing money, and it helps in the company's financial growth.
Why Does Forecasting Accounts Receivables Sound So Complicated?

The difficulties faced by a head office team that manages the forecasting process are unthinkable because of the volume of data and the parties that are involved in it. Forecasting accounts receivables becomes complicated for huge companies because of the volume of data.
It is simpler to divide receivables forecasting into short-term and long-term forecasting. Long-term forecasting is easier since customers will eventually pay their bills. However, there is variation in the time that bills are paid and when cash arrives. Therefore, customers may need help paying due to holding cash because of the disruptions in the supply chain.
What Is The Right Way To Do Accounts Receivable Forecasting?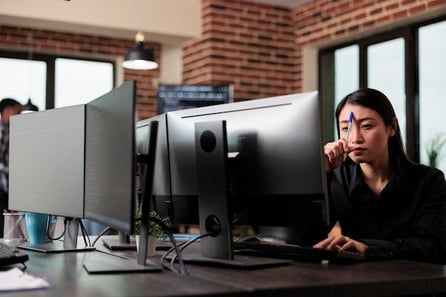 Since account receivable forecasting is a forward-looking activity, no magic wand will solve all of the account receivable forecasting issues. However, based upon ZarMoney experience in aiding large corporations to establish and manage forecasting systems, we recommend you follow these fundamental steps, which will dramatically increase the accuracy and quality of forecasts of accounts receivable.
Step 1: Historical Data Analysis
Learning about the past behaviour of accounts receivable is the initial step in seeking to predict future customer payments better. Unfortunately, there is no easy way to conduct the analysis, but ultimately, you will learn how you can do account receivable forecasting.
At the very basic level, an analysis of the historical data accounts receivable information should include the following:
Some areas can be problematic in the receivable ledger, for instance, customers who repeatedly fail to pay in full.
The largest customer and their behaviour about payment.
The most volatile elements comprise the receivables ledger (e.g., specific products and services, business units, or even customers).
Seasonality on both a micro and macro level.
This task aims to determine which areas of the receivables ledger are responsible for complications and which are most difficult to predict. This allows a company to focus on that area. In addition, implementing the 80:20 rule in all aspects of this process will significantly improve efficiency of the process.
Step 2: Divide The Accounts Receivables Into Subcategories
The analysis of the past will enable the ledger of accounts receivables to be divided into different reporting subcategories based on what should be re-focused and what should be improved.
A typical sub-categorization is founded on the size of the client. Examining accounts receivables as a singular number is difficult as it includes multiple moving components, even in large companies. However, a simple split of 80:20 can quickly narrow the focus on the most significant customers and their payment habits.
Additional customer categories or other customers could include
Terms of payment
The time of the week or month that payment is expected (e.g., the week that ends in the month)
Credit quality/score
This sort of categorising is crucial to the ongoing and efficient examination of the behaviour of accounts receivable.
Step 3: Observe And Make Adjustments To Assumptions
Forecasting accounts receivable and analysis can be an ongoing process. The steps you read above are the foundation for analysis that continues to be conducted, resulting in modifications to assumptions for forecasting or steps that increase cash flow collection.
The analysis of variance is the most fundamental element in improving the forecasting of accounts receivable. The analysis of variance shows the performance of forecasts versus actual data. This will help to determine how assumptions have performed and what should be changed to make the forecast more effective.
Utilising Tools For Forecasting
Similar to the majority of the cash flow forecasting process, forecasting accounts receivables can be performed manually on spreadsheets by collating and analyzing all necessary data and then entering that data in your model.
Using ZarMoney specialised forecasting tool, you can automate the data collection across all data sources, and our tool provides the most accurate results. In addition, our specialised tool can also allow you to use predictive analytics, providing deep insight into the factors that could affect the accuracy of forecasts.
Cash Forecasting Review
This guide will help you understand account receivable forecasting. If you are new and want to do account receivable forecasting, then you can contact our ZarMoney team, and our team will guide you about everything about account receivable forecasting.
FAQs
How to forecast accrued compensation on the balance sheet?
First Step: The first step is to identify your final payday based on cash payroll. A specific pay period's expiration date will be associated with this payroll cycle, which usually takes around one week before the money is withdrawn. The entries for these pay cycles will be a debit for payroll expenses.
Second Step: The second step is to calculate the number of days you have to accrue, the number of days that have passed since your last payroll based on cash up to the close of the month.
You have a choice here. You can estimate either historical or actual value.
How do you define accounts receivable?
Accounts receivable is an asset accounting and not a revenue account. In accrual accounting, it is possible to record revenues at the same time that you are recording an account receivable.
What is account receivable credit?
The term Accounts Receivable (AR) is the money a business will receive from its clients who have purchased their goods and services through credit. The credit period typically is very short and can range from just a few days or months or, in certain cases, even a whole year.
Are accounts receivable an asset or revenue?
Accounts receivable represents dollars owed and not those that are held. Automobile records consist of accounts receivable mainly because they're expected to reimburse the company shortly after receiving an item or service. Until the provider receives repayment for the goods or services it offers, accounts receivable serve as a review for the funds, which are generally expected to be paid back.