5 Small Business Accounting Headaches That Are Being Made Obsolete
In our experience, small business owners love money, but hate keeping track of it. In fact, most of them would rather do almost anything than deal with accounting or bookkeeping tasks. They are important, sure, but they also get in the way of the more important, productive, and profitable parts of running a company.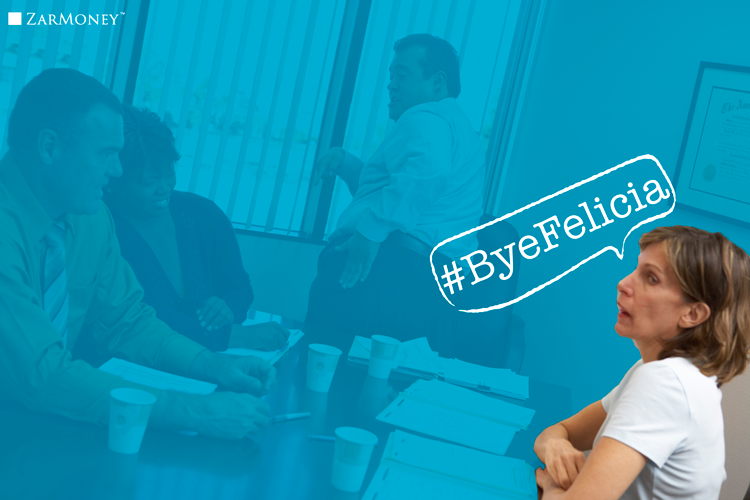 That dilemma can lead to all kinds of little (and potentially expensive) issues, especially if those little accounting tasks pile up for weeks or months on end. Pretty soon, what started out as a minor hassle can end up being a chunk of missing money, a week spent catching up on paperwork, or something even worse, like an IRS audit or cash flow disruption.
Luckily, that's all in the process of changing. In fact, cloud-based accounting software – like what we offer at ZarMoney, coincidentally enough – is making some of your biggest small business accounting headaches obsolete. Decide to try a package like ours, and here are just a handful of the hassles you can say goodbye to almost immediately:
Stacks of boxes around your office. Cloud-based accounting software is designed to work with digital copies of documents, backed up securely on online servers. That means you no longer have to keep stacks and stacks of boxes sitting around your office, or worry that they are going to be lost to fires, flooding, or simple office mishaps. Get the information you need at your fingertips, and then close your screen and get back to working on the parts of your company that matter most.


Miscategorized receipts. Can't remember what you purchased? That might be a problem when it comes time to explain it to your accountant… or worse, a tax auditor. With software platforms like ZarMoney, these issues usually disappear pretty quickly. For one thing, our system allows for automated data entry, so transactions are processed correctly without any input from you. And for another, it's easy to keep records up to date in real time, so you won't have to stretch your memory to think back to a purchase that was completed long ago.


Lost invoices. Lost, missing, and forgotten invoices cost small businesses millions upon millions of dollars each year. But, with an easy-to-use customizable template system, ZarMoney lets you send, receive, and process invoices in the blink of an eye. That means you can send a bill, get paid, or take care of your vendors in a matter of seconds, and all without having to worry that records will be lost or transactions are going to be categorized incorrectly.


Missing financial records. In the same way, cloud-based accounting software makes it easy to store and keep important documents (like invoices, statements, etc.) digitally. So if you need to explain an invoice later, follow up on a transaction with your accountant, or just view old reports to identify trends, you can do so with a few clicks. When you have missing financial records, it can be difficult to file taxes, pay employees, and even do things like order inventory or apply for financing. On the other hand, you can save time, money, and stress just by switching to a better piece of software.


Lost sales because of slow estimates. As you've probably guessed by now, ZarMoney lets you put together customized statements and proposals almost instantly, so you don't have to spend hours trying to generate more work and future sales. Instead, you can gather the necessary figures, send the estimate to your customer electronically, and then get back to running your company. It couldn't be easier!
Keeping track of the money you make and spend in your small business doesn't have to be a hassle, and better bookkeeping leads to improved cash flow and easier decision-making. So, if you're tired of thinking that accounting is one of the worst parts of running your business, it might be time to try something different.
Why not click here and learn about our free trial offer for ZarMoney? In just a few minutes, you could find a whole new outlook on small business finance.