5 Best Solutions to Improve Retail Supply Chain
Today, customers are spoiled for choice. Several businesses compete for their attention and they perform thorough comparisons before deciding whether to buy from you or not. In this decision-making process, factors such as free and quick delivery times, secure online payment options, order tracking and more play a bigger role than many companies realize. Undeniably, if you want to gain new customers and turn them into returning clients, it is time to consider improving your retail supply chain.
We understand that the process and its logistics are time-consuming. Often, the scale of your business might not allow you the bandwidth, infrastructure or capital to invest in expensive upgrades to your existing systems. This is why we urge you to explore online solutions for your retail supply chain needs. With a plethora of tools available, you can compare pricing plans and functionalities to land on a suitable solution that will help you automate your retail supply chain for the best possible results.
Automation is becoming increasingly important in today's world. Post-Covid, consumer purchasing habits have shifted radically, and the traditional model of retail fulfillment will no longer help you cut it. In a retail supply chain, several elements of your operations are important, including supplier, vendor, inventory, warehouse, and storage management. In addition, buying patterns and market demands also exert significant influence over your profitability.
Under these circumstances, a manual or outdated system to oversee your retail supply chain processes will only lead to delays and missed opportunities. It also compromises your customers' experience with you, damaging your name in the industry. On the other hand, if you have an automated retail supply chain solution, you can remove delays and inefficiencies from your supply chain. The solutions we will shortly explore are automated. They leverage the power of technology to streamline all the steps of your retail supply chain, including order processing, shipping and delivery times.
Are you ready to explore the five best retail supply chain solutions made for modern businesses? Dive in.
Part A - Individual Product Overview
With a retail supply chain solution on your side, you can prioritize your customers, cut costs and gain a decisive edge above your competitors. Below, we discuss the five best retail supply chain solutions in the market. We explore their best features, pricing plans, customer reviews, supported platforms and more. This detailed investigation will bring you up to date on the available functionalities of tools, ultimately helping you make an informed decision for your business.
1. Verofax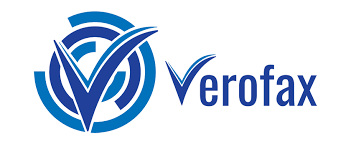 Product Overview
Verofax is a multi-tenant cloud solution that helps businesses manage their retail supply chain through blockchain, AI technology and augmented reality (AR). This tool offers Traceability as a Service (TaaS) for various industries, particularly for luxury goods and food. With this feature, it becomes possible to trace your products, curtail counterfeit maneuvers, and deliver orders to customers with your direct involvement.
The use of augmented reality increases customer engagement, tempting them to revisit your store online for more purchases. Furthermore, the app prioritizes user engagement; it takes customer feedback and converts them into actionable insights. It also has predictive analysis capabilities to offer recommendations to customers based on their preferences. You can use these insights to upsell and make better business decisions overall.
Verofax also allows you to make your business model entirely sustainable and environment friendly. You are empowered to monitor and manage your entire supply chain, bringing complete visibility into the process. In addition, the tool also helps you oversee your product inventories and supplier relationships. It is secure and GDPR compliant, guaranteeing a positive experience for you as well as your customers.
Features
Secure Repository
Interoperable Traceability Platform
Blockchain, IoT, and AI
Protection of Digital Copyright
Supply Chain Finance
Supply Chain Data Management
Product Lifecycle Tracking
Data Asset Sharing
Consumer Insights
Real Time Feedback
Predictive Analytics
Gamification
AR Interfaces
Validated Receipts and Certificates
Transaction and Maintenance Logs
Upselling
Supplier Screening
Merchandizing
Product ID
Product Line Mapping
Dashboard
API
In-field Training
Brand Ambassadors & Referral Programs
Direct Marketing
Top Three Features
The top three features of Verofax include:
1. Sustainable Product Sorting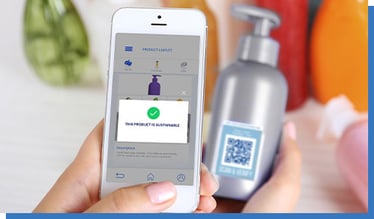 Through product lifecycle tracking, Verofax enables you to implement sustainable sorting validated on interoperable blockchain. You can upsell sustainable products, rated according to international standards, to ensure green consumer choices. Consequently, you can ensure increased customer validation and loyalty.
2. Customizable Tracking Templates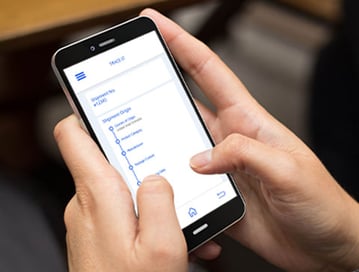 Verofax provides you with multiple options when it comes to order tracking. Choose from various tracking templates offered by the tool, whether standard or customized per your requirement. Use the tracking template to capture data for various products at the right stage. You can use these templates to not just trace products but also to sort them and record customer and transaction details for future reference.
3. Dashboard Analytics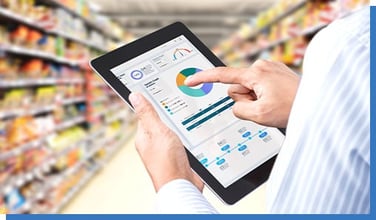 With Verofax, you can use data analytics to make better decisions and increase customer engagement. The tool performs behavior analysis and allows you to gain insights into buying patterns. It becomes possible to upsell or recommend products to customers based on their preference. You can also become aware of the patterns of your entire supply chain, including consumer geographic distribution, products distribution map, sales trending analysis and more.
Price Plans
Starter - free
Silver - $279/month
Gold - $529/month
Platinum - $849/month
Corporate customer – customized quote
The tool offers a free trial.
Pros
It uses blockchain technology that ensure data verification and safe recordkeeping
It improves customer engagement through real-time predictive analysis
It offers complete visibility into the retail supply chain.
Cons
The tool does not have a mobile app yet.
Integrations
Ant Group
Pasia
Microsoft Azure
Oracle
Amazon AWS
Auri
Tracer
eMethods
Celebrus Advisory
API
Customer Support Options
Email
Phone Support
Live support
Training
Tickets
Support Platforms
Bottomline
Verofax leverages the latest technologies such as blockchain, AI and IoT to upgrade your entire retail supply chain. You can use this solution to gain full visibility into your product lifecycle, from manufacturing to order processing to delivery. With TaaS services, you can ensure no digital or physical counterfeiting occurs. Plus, it boosts customer engagement through AR-based shopping experience and predictive analysis. Explore this solution – it offers a free trial – and discover its suitability for your retail business yourself.
2. ZarMoney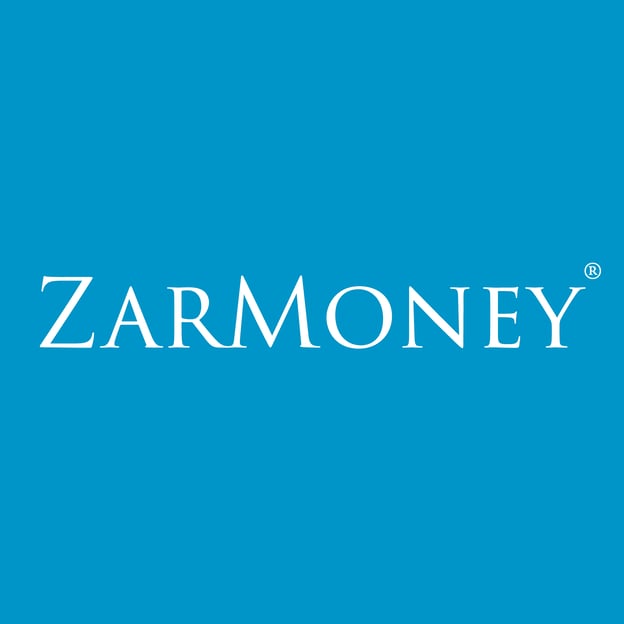 Product Overview
ZarMoney is a cloud-based software that helps you streamline your retail supply chain by automating inventory, warehouse and vendor management systems. Integrate this tool with your ecommerce platform to deliver fast and transparent services to customers. You can use ZarMoney to get complete visibility and control of your inventory. This allows you to place timely orders and maintain optimal stock levels to ensure your clients never return disappointed from your business.
You can manage your inventory in various locations as well as oversee multiple stores, providing customers such convenience as multi-currency support and location-specific tax calculation at checkout. Furthermore, you can also send online invoices and accept payments through multi-channel platforms such as PayPal and Stripe. With effective control over your warehouses, you can ship and deliver orders to customers faster than before, locking their loyalty and trust in your services.
Plus, with Zarmoney's analytics and financial reporting capabilities, you can become aware of the bottom line of your retail business and introduce improvements for improved profits in the future.
Features
Aging tracking
Approval process control
Inventory tracking
Warehouse management
Online payment processing
Billing & Invoicing
Check processing
Customer statements
Customizable invoices
Connection with over 9600 banks
Multi-login
Multi-location support
Multi-currency support
Automated taxation
Alerts and reminders
Top Three Features
The top three features of ZarMoney include:
1. Inventory management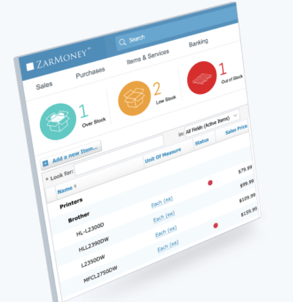 ZarMoney provides you with an advanced inventory management system. It uses predictive analysis to forecast buying trends, allowing you to manage your stock to prevent low levels or outages. Stay updated about your inventory count, sales and purchase histories, and stock updates whether in one or multiple locations. Since the app is cloud-based, you can access records from anywhere and at any time.
2. Real-Time Inventory Tracking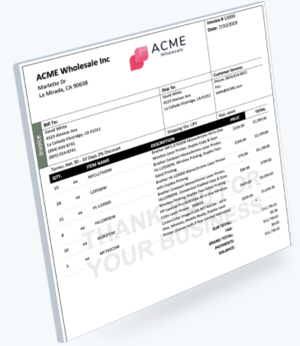 ZarMoney uses the FIFO (first in, first out) method to ensure effective inventory valuation. You can use this feature to streamline your stock flow, while also giving customers real-time visibility into available stock to speed up their purchasing decision. Meanwhile, you can prioritize the sale of older inventory items first, minimizing financial loss.
3. Multichannel Payment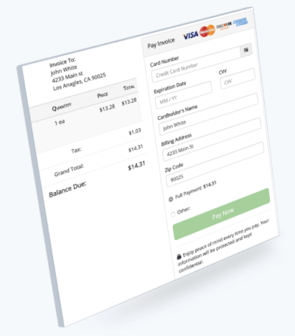 ZarMoney integrates multi-channel payment options, allowing your customers to pay you through the method of their choice. They can pay you online through platforms like PayPal and Stripe. You can accept prepayments as well as deposits on your orders, applying the details on future invoices. Through online invoicing, billing and payment, you get paid quicker than before while your clients receive their products faster as well.
Price Plans
Entrepreneur: $15 / month / 1 user
Small Business: $20 / month / 2 users
Enterprise: $350 / month / 30+ users
Free trial
Pros
The tool is flexible and scalable
It has an easy-to-use user interface
It's data analysis features help predict buying patterns.
Cons
The app does not offer a free plan
Integrations
AutoEntry
PayPal
Stripe
Google Calendar
QuickBooks Payment
Braintree
CyberSource
Authorize.Net
Gusto
Mailchimp
Zapier
Shopify
Average Rating from Top 3 Software Directories
ZarMoney's average rating, according to the top three software directories, stands at 4.73.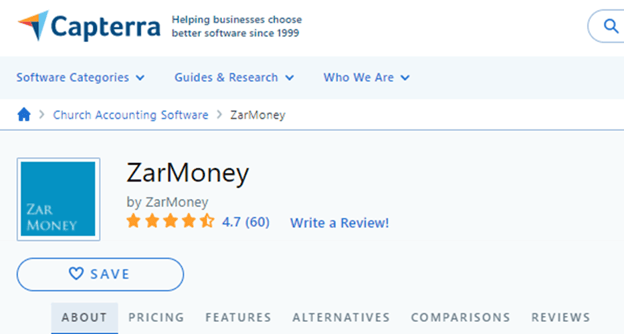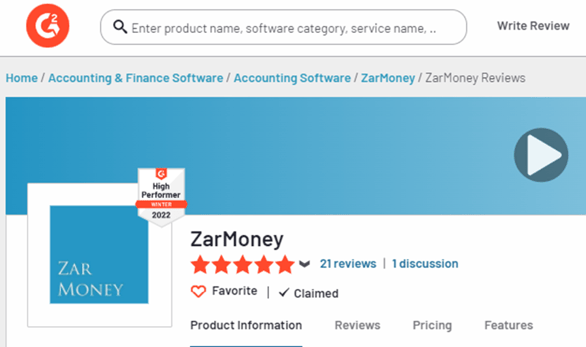 Testimonials
Here are some testimonials from users of the app: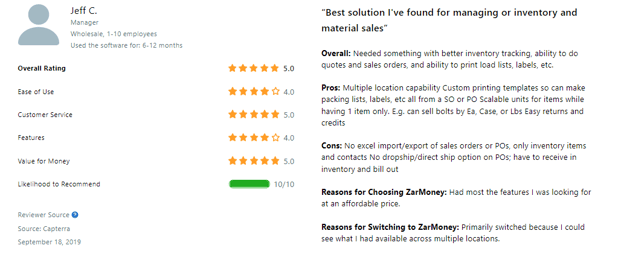 Customer Support Options
Knowledge Base
FAQs/Forum
Phone Support
Email/Help Desk
Chat
24/7 (Live rep)
Support Platforms
Web
Mac
Windows
Linux
Chromebook
Bottomline
ZarMoney streamlines your entire retail supply chain through providing quick, automated solutions. You can use this tool to improve your customers' shopping journey as well as maintain optimal inventory levels, oversee your warehouses, manage vendors and offer convenient options like online payment for a satisfying retail experience. You can also send alerts and reminders to customers as part of your excellent service.
3. Dynamics 365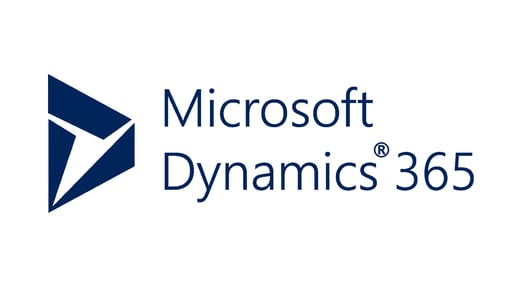 Product Overview
Dynamics 365 by Microsoft is a full-scale solution for your retail supply management needs. The software gives you control and visibility over the entire supply chain, including planning, production, inventory and warehouse management all the way to retail fulfillment. It gives you the required information about your inventory in real time, and predicts customer demand so you can plan and process orders accordingly.
You also use Dynamics 365 to optimize asset usage and management. Furthermore, with this tool's AI-based capabilities, you can automate work orders, manage parts and conduct effective maintenance. You can also handle and track large volumes of orders effectively, including global and cross-channel inventory. Through this software, you can integrate your logistics, production, manufacturing, inventory, warehousing and distribution on a single platform, allowing ease of management across the board. You can also incorporate sales and purchasing into the system to improve end-to-end visibility.
With data-based insights and detailed reporting, Dynamics 365 empowers you to fulfill customer demands in time, resolve production and quality issues promptly, and improve your bottom line all through a single dashboard.
Features
Fixed Asset Management
Internal Chat Integration
Inventory Management
Calendar/Reminder System
Document Storage
Email Marketing
Lead Generation & Qualification
Marketing Automation
Mobile Access
Purchase Order Management
Requisition Management
Supplier Management
Task Management
Warehouse Management
Top Three Features
The top three features of Dynamics 365 include:
1. Inventory Visibility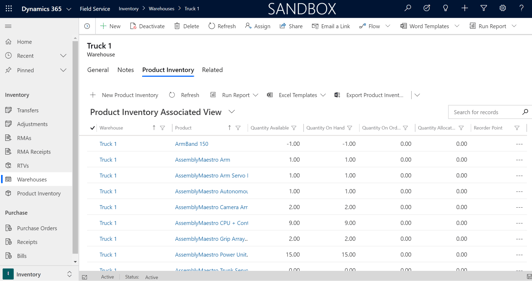 Get near real-time updates about your inventory level in one or various warehouses with just a few clicks. Dynamics 365 connects you with external systems to track manufactures and retailers not just locally but also globally. The records are updated as your inventory moves along the supply chain. This clear visibility enables you to eliminate stockouts and overstocking to optimize the sales process.
2. Demand Forecasting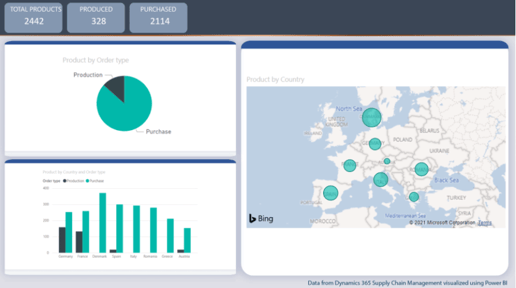 Predict customer demand for products and keep yourself in stock at all times. At the same time, remove overstocking of less popular products to save costs. Dynamics 365 uses AI-based methods to forecast demands, allowing you to streamline your sales process and restructure your supply planning according to priority. You can use this capability to deliver the products your customers want right on time without fail, and improve your credibility in the market.
3. Product Replenishment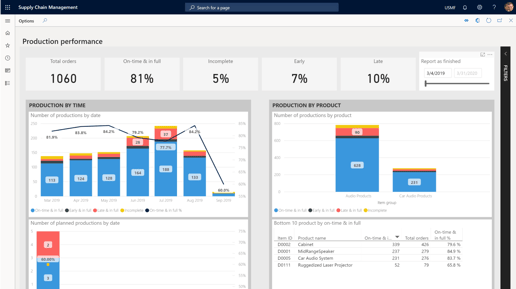 Dynamics 365 helps you make data-based decisions when it comes to product replenishment. Get accurate numbers about products sold and learn about products in high demand. Manage stock levels and project inventory to streamline your retail supply chain from end to end.
Price Plans
First Dynamics 365 app - $180 / user / month
Subsequent qualifying1 Dynamics 365 app - $30 / user / month
Free trial.
Pros
It is supported on various platforms, enabling ease of use
The user interface is friendly
It can be easily integrated with various other tools, expanding its functionality
Cons
The reporting features is not very customizable
The loading time for the app can be slow sometimes
It involves a learning curve at the start
Integrations
Microsoft Excel
DocuSign
Salesforce Sales Cloud
Microsoft Teams
ADP Workforce Now
Microsoft SharePoint
Emburse Certify Expense
LinkedIn for Business
Microsoft Project
Zoho Expense
PandaDoc
Adobe Sign
Microsoft Outlook
Campaign Monitor
Fiix
Sisense
Mavenlink
SPS Commerce
NICE CXone
PhoneBurner
Gorilla Expense
Boomi
Precoro
Five9
Average Rating from Top 3 Software Directories
Dynamics 365's average rating from the top 3 software directories stands at 4.13.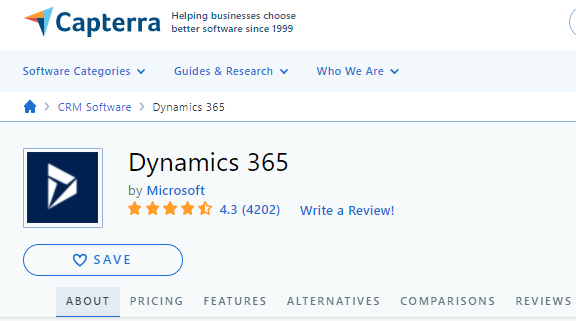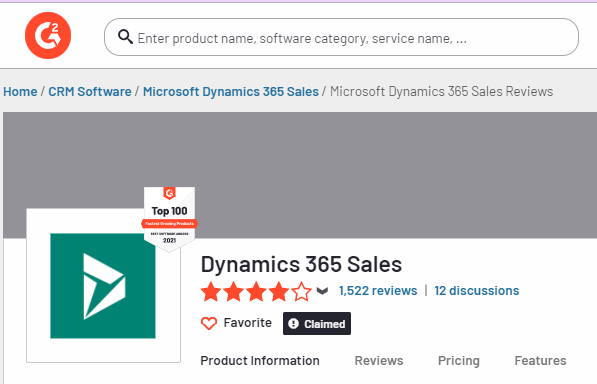 Testimonials
Here are some testimonials from users of the app: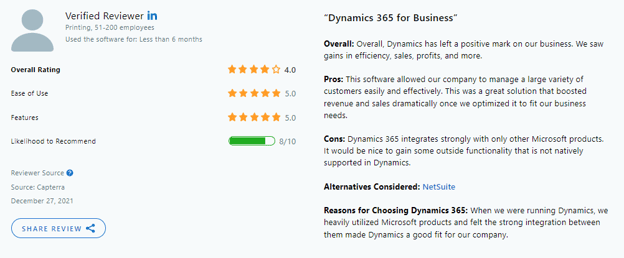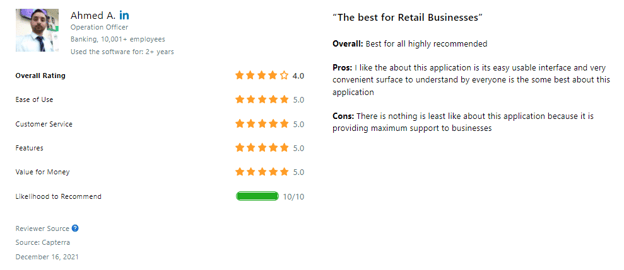 Customer Support Options
Email/Help Desk
FAQs/Forum
Knowledge Base
Phone Support
24/7 (Live Rep)
Chat
Support Platforms
Web
Windows
Mac
Linux
Chromebook
Android
iPhone
Bottomline
Dynamics 365 offers a scalable and adaptable supply chain management process that allows you to manage your supply chain with optimal efficiency. Improve your client relationship and streamline your retail process through this app. You can use the free trial before deciding whether this tool is for you or not.
4. Precoro

Product Overview
Precoro helps you take control of your procurement process to ensure smoother and error-free supply chain management. This tool provides various functionalities including managing purchase order, workflow approval, inventory and supplier management, budget control and financial reporting. Since it automates your purchasing system, you can expect fewer delays, ensuring timely retail fulfillment to satisfy your customers.
With Precoro, you can introduce greater efficiency and transparency into the supply chain process. Get end to end visibility from the time of purchase request and order placement. You can use this tool to manage your assets and track your purchases in various locations and when using multiple currencies. Furthemore, this software also gives you insights into your budget spend, inventory flow, supplier performance and more. This detailed reporting helps you make decisions based on analytics to cut back on overspending and boost your bottom line.
Features
Audit Trail
Billing & Invoicing
Budgeting/Forecasting
Contract Lifecycle Management
Data Extraction
Expense Tracking
Financial Reporting
Inventory Management
Multi-Currency
Order Fulfillment
Order Management
Performance Metrics
PO Reconciliation
Procurement Management
Purchase Order Management
Recurring Payments
Spend Analysis, Control and Management
Supplier Management
Time & Expense Tracking
Transaction History
Vendor Management
Workflow Management
Top Three Features
The top three features of Preocoro include:
1. Procurement Management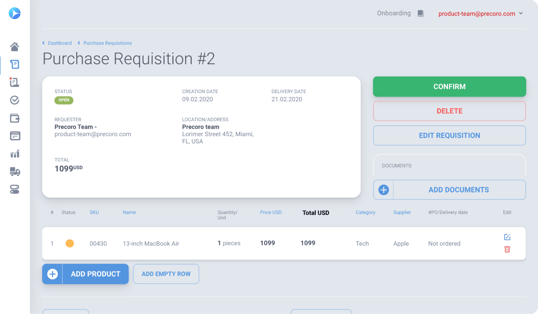 With Preocoro, you can streamline your purchasing system from top to bottom to ensure you never run out of stock. Manage all your purchasing requests and orders on a single dashboard for full visibility. Stay updated about order status, approve order requests and streamline your workflow accordingly. You can also maintain a product catalog to boost the ecommerce experience.
3. Supplier Management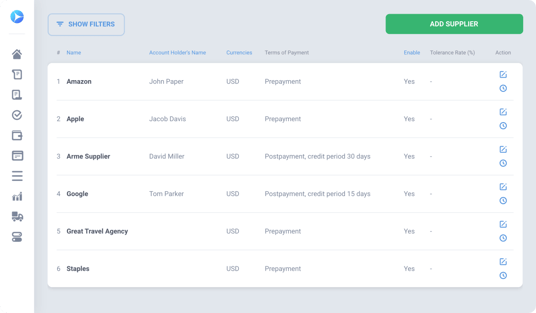 Use Preocoro to manage your supplier effortlessly. This tool offers a supplier portal on the dashboard, along with a product catalog. You can also maintain a supplier database, including a list of suppliers and their contact details. In addition, you can store your contracts with suppliers in the database and track the expiration dates. The software also gives you analytics about supplier performance to help you introduce necessary improvements.
2. Inventory & Warehouse Management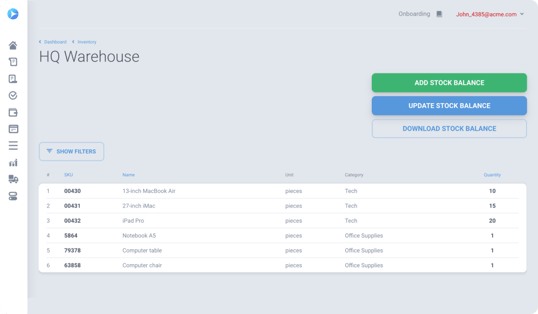 Use Preocoro to manage your inventory and warehouse. Keep track of stock levels in one or more warehouses, and ensure seamless stock transfer between various locations. With this tool, you can have good receipts for warehouses. In addition, you can manage stock requests and approvals from the dashboard easily.
Price Plans
Small (for up to 20 users) - $35 / per user / month
Big (for more than 20 users) - Available at a custom quote
No free trial.
Pros
The user interface is user-friendly and intuitive
The customer service is very responsive
It is secure
Cons
The integration options are limited
There is no mobile version
The search filter feature requires an upgrade
Integrations
Xero
QuickBooks Online Advanced
NetSuite
Sage Intacct
Microsoft Dynamics SL
Sage 500
Average Rating from Top 3 Software Directories
Preocoro's average rating from the top 3 software directories stands at 4.8.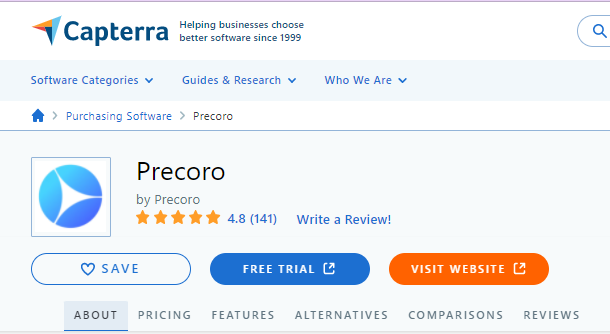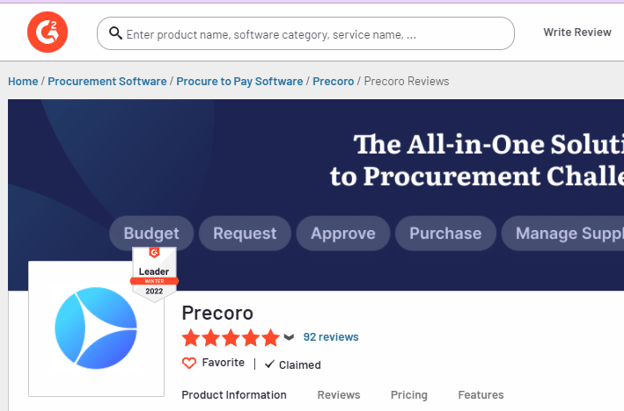 Testimonials
Here are some testimonials from users of the app: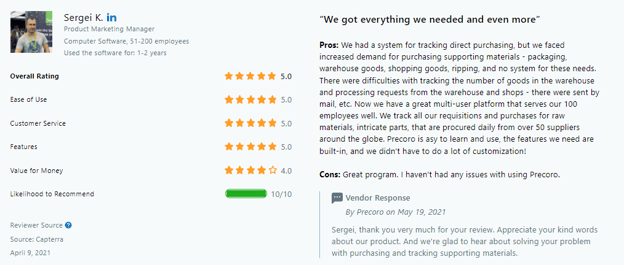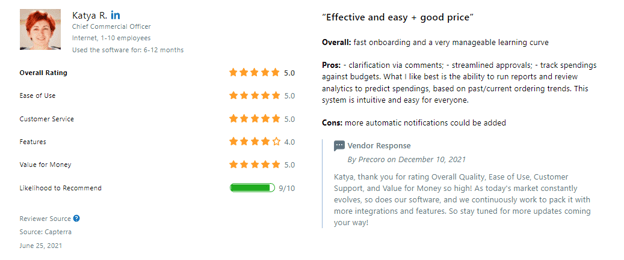 Customer Support Options
Email/Help Desk
FAQs/Forum
Knowledge Base
Phone Support
24/7 (Live Rep)
Chat
Support Platforms
Web
Windows
Chromebook
Linux
Mac
Bottomline
Preocoro puts you in control of your retail supply chain. Furthermore, it helps you optimize your workflow and conduct accounting-related functions such as invoice reconciliation on a unified platform. You can automate both retail and procurement processes through this software. We suggest exploring the tool in detail before choosing to purchase it.
5. NetSuite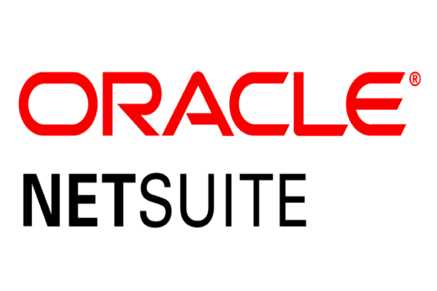 Product Overview
Oracle NetSuite can help you upgrade your entire retail supply chain by unifying the disjointed process of your current supply chain system. If you currently have various disconnected systems to manage your order management, inventory, sales, marketing and ecommerce, you can use NetSuite to connect and streamline it all through one platform. You can use this tool to manage things all the way from manufacturing to retail. The best thing is, this tool puts the customer at the center, ensuring every process is designed to optimize the client's experience with you.
Through NetSuite, you can implement a technology-based solution on your retail supply chain for better returns. Control costs and upgrade inventory control by relying on statistical data. Use the software dashboard to get updates about moving stock and more in real-time. In addition, learn your retail business' performance through detailed financial reporting. With this tool, it becomes possible to simplify your retail supply chain and offer a seamless shopping experience to customers on a unified platform.
Features
3PL management

Access controls/permissions

Accounting capabilities

Payment processing

Aging tracking

Smart alerts

Asset lifecycle management

Audit trail

Agile methodologies

Backorder management

Third-party integrations
Top Three Features
The top three features of NetSuite include:
1. Sales Order Management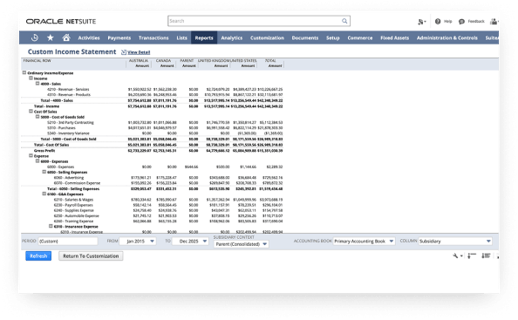 With NetSuite, you can gain full visibility of multiple subsidiaries and units in several locations through a single platform. This tool offers a streamlined ERP system which gives you details about your sales orders in real time to help you optimize the processes per your need. It is also cross-functional in multiple international locations: it is compatible for use in over 200 countries, with 190 different currencies, and more than 27 languages. This enables you to cater to a global customer base easily.
2. Inventory & Supplier Management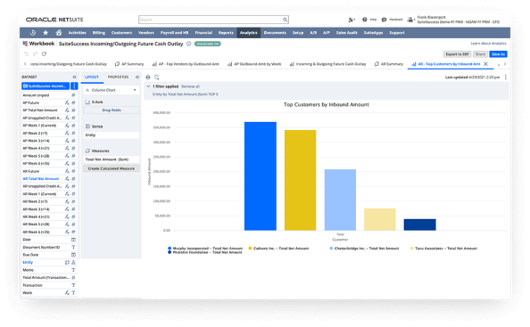 Manage inventory and supply chain on a single platform. NetSuite helps you gain real-time data about your inventory levels in multiple stores and warehouses as well as drop-ship locations. You can also track transfer of product between various locations easily. Furthermore, you can manage your suppliers and vendors from this platform. Store order details and payment invoices in one place for greater transparency.
3. Omnichannel Experience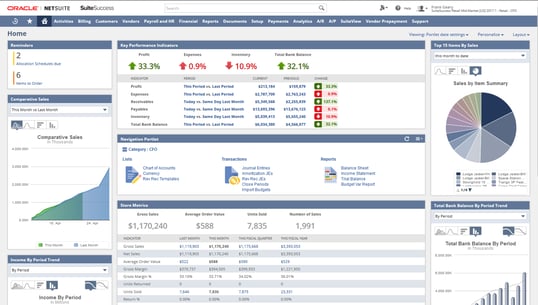 NetSuite offers a modern and cross-platform point-of-sale solution to help you offer greater options to customers. You can use this capability to manage in-store retailing requirements through a streamlined transaction process. At the same time, you can offer online purchasing and payment for more flexibility. Overall, it helps you boost customer satisfaction and profits.
Price plans
NetSuite WMS has pricing plans starting from $499 per month.
Pros
It offers integrations with various external ecommerce and CRM solutions
It is customizable per the requirements of your business model
It has good scalability options
Cons
The interface can be complicated for first-time users
The app does not offer free trials
The implementation process is time-consuming
Integrations
NetSuite CRM
CloudAnalytics
HubSpot Marketing Hub
Rippling
Tontine
Affirm
Delphi AI
Neuron ESB
hotglue
Pacejet
Mailchimp
Box
Emburse Certify Expense
CaptivateIQ
BambooHR
Nimble
Constant Contact
Built for Teams
Process Street
Deputy
SAP Concur
Expensify
Emburse Nexonia Expenses
Post Affiliate Pro
Microsoft Outlook
A2X
Anypoint Platform
Fiix
OutSystems
Operations Hub
Average Rating from Top 3 Software Directories
NetSuite's average rating, per the top 3 software directories, stands at 4.03.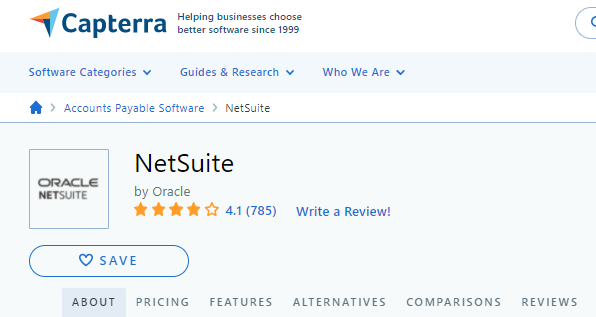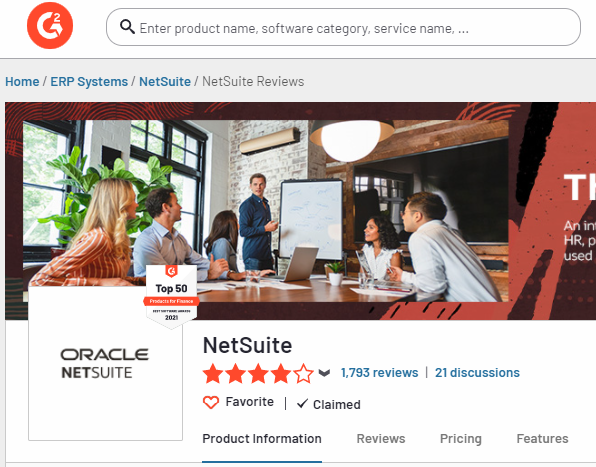 Testimonials
Here are some testimonials from users of the app: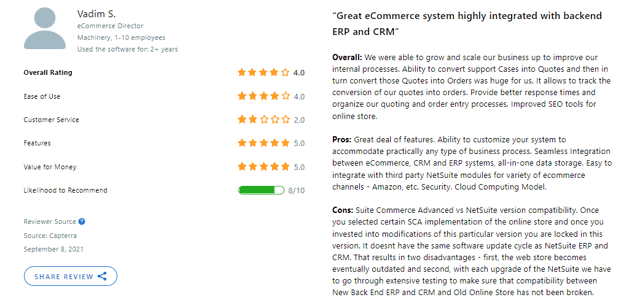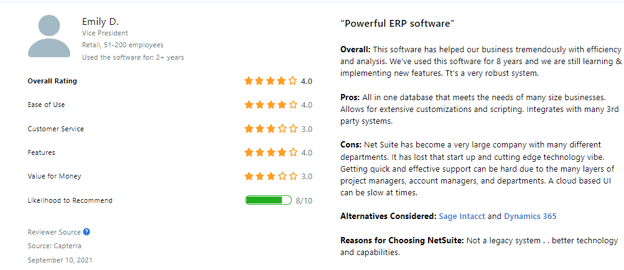 Customer Support Options
Email/Help Desk
FAQs/Forum
Knowledge Base
Phone Support
24/7 (Live Rep)
Chat
Support Platforms
Bottomline
NetSuite ensures quick sales and order fulfillment. It offers strong ecommerce capabilities, a modern point-of-sale solution and support in multiple locations easily. You can use this tool to manage your inventory and track your order picking and shipping. Compare it with other tools to decide whether the features it offers and its pricing plans match your requirements and budget.
Conclusion
We have now reviewed the five best retail supply chain solutions you can use to optimize your existing processes and upgrade your services for customers. We explored the tools in depth and provided you with detailed analysis of their best features, supported platforms, pricing plans and customer support options. As you can infer, every tool offers slightly different functionalities. However, customization and external integrations can help you tailor the software to the needs of your particular retail business.
At this point, you are fully aware of the features to look out for when getting a retail supply chain management tool. You also know why you need this solution but to reiterate, a powerful retail supply chain solution will help you streamline your workflow, decrease delays and inefficiencies, improve profits and boost customer satisfaction.
As we conclude this blog, we will suggest that you also explore the tools in detail and try them out (if they offer a free plan or free trial!) to find out which one suits you and your team. We recommend that you start with ZarMoney, just like our five-best list, because the tool is affordable, flexible, and integrates the most cutting-edge technology that meets the demands of the modern-day consumer. Don't wait – try it out today and shift to an automated system for instant improved results. We wish you good luck gaining an edge over your market competitors!