The Advantages of Using an Accounting Software
Still using a shoebox and notebook approach to accounting? Accounting software provides a way for you to keep all of your data in one place electronically. That can mean better reporting, better accuracy, and better quality of work. Read this if you're getting ready to retire the shoebox or excel spreadsheet and upgrade the way you handle your finances.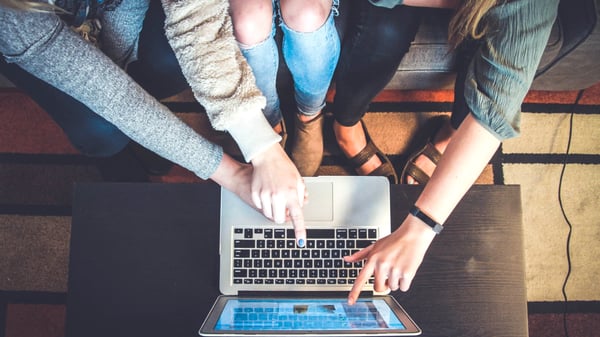 Accounting software isn't a new technology. Ever since accountants have been meticulously recording transactions on general ledgers manually and using adding machines to report the numbers to management, it was clear that a better solution had to be made. Companies deserved an easier way to record data that provided a more accurate financial picture for the company. While electronic spreadsheets could handle quite a bit more than their paper counterparts, a better solution started to emerge. Accounting software today is lightyears ahead of the shoebox method. Here are some of the best advantages of using accounting software.
Faster, More Accurate Data Entry
One of the best reasons to implement robust accounting software is the peace of mind you'll get from faster and more reliable data. Accounting software helps speed up the data entry process and helps accountants efficiently record all of the company's financial transactions. The biggest benefit is the reduction of manual work on the staff. Since many calculations are done within the software, there is less opportunity for human error. All of this means that accountants can spend less time on manual entry and more time on value-added tasks, like data analysis.
Improved Cash Flow Picture
Using accounting software can paint a true, up-to-date picture of a company's cash flow. Since incoming cash and expenses are recorded in the same system, it's easy to see the company's projected cash flow. Accountants can verify that the company has enough cash to cover current expenses and make adjustments as necessary. Plus, accounting software will keep a past record of all invoices paid and incoming cash, which helps create cash flow projections to help management make more informed business decisions.
Comprehensive Reporting
Accounting software can craft impressive reports using the consolidated data from throughout the system. Since all the company's financial transactions are housed in one place, it's easy to pull certain types of transactions together and create robust reports for people throughout the company, or third-party stakeholders, to use.
Not only will financial statements and annual reports be easier to produce and faster to create but they will also be more accurate and insightful. With the added capacity, accountants can use the time they were spending pulling data to create reports and redirect it to telling a story with the data. Now, accountants can focus on analyzing the reports rather than just presenting numbers on a page. This means leaders can make better-informed decisions and help the company continue moving forward.
Centralized Financial Data
The sales team has its data. Marketing has its data. The production team has its data. Accounting is in the middle trying to make sense of it all while throwing data into spreadsheets and hoping it adds up correctly. Accounting software eases those pain points for all departments. Using software, companies are keeping all financial data in a centralized platform for the entire company.
Plus, this increases collaboration throughout different segments of the business. Now, accountants can become better business partners to the sales and marketing teams by providing them specialized reporting and analysis on their data.
Improved Tax Visibility
Tax season is always stressful, but accounting software can make it go a lot more smoothly. Instead of chasing down data and trying to get everything together in a hurry, accounting software houses all the right information that you need for tax time and logs it throughout the year. Accounting software can be customized to accommodate your business's tax situation and use the tax codes relevant to your line of work. Then, as you record transactions throughout the year, the tax information is automatically logged. Come tax time, there's no digging around for paperwork and numbers. The software has all the information needed.
Bottom Line
Robust accounting software options provide companies with a huge opportunity to record and store all financial transactions in a centralized location. While it helps accounting be the source of all the financial data, it can also help improve collaboration throughout different departments. Accounting can take on the role as a trusted business partner and provide the insights that departments and leaders are looking for within the company.
Accounting teams that use software to record business transactions benefit from fast and more accurate data that is housed in one location. It becomes easier to create financial reports that senior leadership can use in decision-making processes and drive the company forward. Plus, the improved data and reporting give the business better visibility into cash flow and tax liabilities. Overall, accounting software helps businesses paint a clearer financial picture and improves decision-making at each level of the organization.