How To Church Accounting Software To Meet Its Needs In 2021
Often times, churches are not thought of as a business but on some levels, they are indeed taking on duties of a business.
Arnold, a fairly new church member, wanted to contribute to the church and decided to volunteer for the church finance office. Before volunteering, Arnold, like most church members, didn't realize how much work would be required, to maintain a sense of financial balance within the church.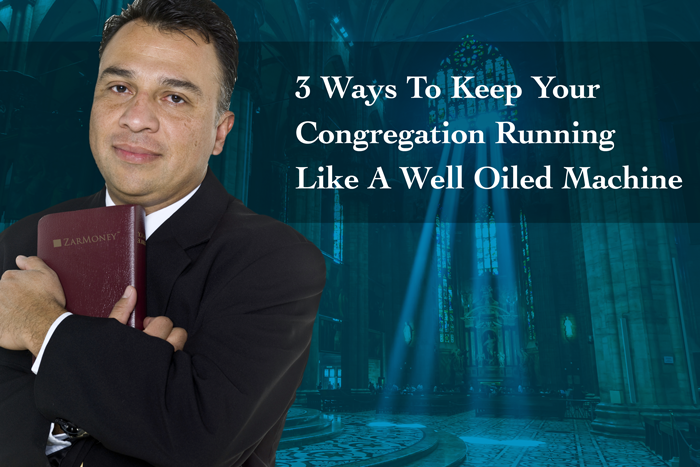 When it comes to a church, most people may not think about behind the scene duties that take place, to keep the church running like a well-oiled machine. This machine has 3 common parts.
The Three Part Machine
Collection - Each church member is given an envelope, in which he or she can determine, where they would like their funds to be allocated. Options on most envelopes are as follows: Tithes, Offering, Church Building Fund and other, to name a few. The envelopes are then placed in an offering plate during church service. Once the offering plate is collected, it is immediately taken to the finance room and locked up until the end of service. Once church service is complete, the individuals that work in the finance office, then proceed to their church duties.
Sorting - One duty that can be tedious at times, once the money is collected from the church members, is sorting through donations. Arnold goes through each envelope, one by one, and must determine whether the envelope contains a check or cash. Once this is determined, Arnold must verify that the cash taken out of the envelope, matches the amount that was written on the outer portion of the envelope. If a check is in the envelope, the amount is recorded, then copies of the checks are made before they are deposited in the bank, later in the week. The cash is also recorded then deposited in the bank, within the same week that donations were given.
Recording -

Church accounting software

plays a major role in efficiently completing day to day tasks while minimizing human error. The software often reveals errors, that otherwise would be missed. The software needs to be versatile and allow the business owner, or in this case, members of the church finance team, an opportunity to maintain balanced books and to access their accounting information from anywhere - home office, financial room or a holiday trip to New York.

In order to prevent discrepancies from taking place, the church finance office needs to be well organized and the first step is often, having efficient software. At this time, Arnold's church uses a package called Revelation through QuickBooks accounting software, to track the individual donations that are made to the church. The Revelation package allows each and every dollar donated throughout the year, to be well accounted for, based on each individual that has made a donation. At the end of each year, the church members that made donations, receive a statement, to use for tax purposes. This task would be a difficult one if the church accounting software was not used to streamline the accounting process for the church and help maintain an organization of the church finance records.
Preventing Fraud In Church
For quite some time, Arnold wondered how his church maintained financial order, moved forward each week in a smooth manner and didn't have misappropriation of funds. Throughout each year, so many people gave donations and so many bills needed to be paid within the church. The accountancy standard that the church used, to avoid misappropriation of funds was a simple one, separation of duties & a check and balance system. At no time was anyone person left alone with the checks or cash in the finance office. Each person working in the finance office was given his or her own task to complete but in the form of teams, to prevent any possible false reporting from taking place.
According to the Yale University Finance Department, in regards to the Separation of Duties there should not be any one individual to Initiate transaction, approve transaction, record transaction, reconcile balances, handle assets or review reports.
Another safeguard taken by Arnold's church is an initialling verification system. Before the cash and checks are taken to the bank, the treasurer and church secretary, are required to place their initials on record, to confirm that the amount verified in cash and checks is correct and has in no way been tampered with. If any discrepancies are found, the money must be counted again and any red flags to appear in the church accounting software, must be reviewed.
Before the volunteers of the finance office can leave for the end of the day, all funds must be balanced. The overall accounting process each Sunday usually takes a minimum of two hours. However, without the assistance of the church accounting software, this process would exceed the reasonable time frame and could give a headache to all interested parties.
Overall, the cloud accounting software solution increases efficiency and saves time.
Preparing Church Taxes Returns
Towards the end of the year, the church begins to prepare for tax season. The financial secretary or the treasurer, are responsible for any correspondence that may arrive throughout the year, from the IRS or any party that may cause changes in the financial budget.
In Arnold's church, the taxes are prepared through Dubrown & Associates. Besides, efficient cloud accounting software is key, especially when tax season takes place, as the church must be certain that church members receive an accurate record of their annual contributions.
Tax season is not particularly a busy time of year for Arnold's church, as the church is not very large and religious organizations are exempt by the IRS from paying taxes. However, the financial end still needs to be done properly. Those that volunteer to work in the finance office, not only work on Sunday but often are required to work during the week. As events take place at the church, money is paid to guest speakers and the church must also pay utility bills promptly.
Church Compensation vs Volunteerism
Though many positions in the church receive compensation, those working in the finance office can be volunteers only and are not able to receive any pay for their duties.
In addition, reports regarding the financial activity of the church are often provided to the church members weekly and at times on a monthly basis. This is done to provide church members with knowledge of the manner in which church funds are being allocated. Though the report includes specific amounts paid to those ministering within the church, it is not discussed with church members, as this information is privy only to those working within the finance office.
The financial reports do include:
all funds raised,
expenditures paid out to contractors,
what bills are currently due,
obligations in the future,
any unforeseeable obligations that came up that month that cannot be prevented, such as a water leak and having to pay the plumber, and
the obligation payment to the individual in charge of the church district.
This report is another example of the importance of church accounting software. The structure and financial organization that the software provides is priceless and without it, the sudden monthly fluctuations that take place would certainly cause a church to develop financial strain and may lead a church to dire straits. As the finances of the church are made public, any discrepancies can cause controversy. If accuracy is the goal, then accounting software is indeed a necessity that one should simply not go without.
The Best Accounting Church Software
So we came to a conclusion that a software solution is a must-have in the church in order to simplify whole financing process and to avoid most common caveats, and we are at the part where we determine which software solution is the best one?
There is no simple answer for that, especially since each solution has its pros and cons, and therefore tackles different areas of church administration with different features and pricing. But let's take a look at some of the most common solutions and their advantages and disadvantages.
ZarMoney - without a doubt, ZarMoney as one of the most reliable and yet cheapest solutions found itself established in the heart of many churches. Among its advantages is easily the most prominent one its price per feature ratio, which easily defeats most of its cloud accounting software comrades, and then the final price of course.

Check out the full feature list.

QuickBooks Premier - one of the largest companies providing accounting software couldn't be missed in churches as well. Among its pros, we can list its whole non-profit side of the business. On the side of its cons, we have to list several things at once. Firstly, price. This software solution's base price is $499. Then there is an issue with flexibility. This is a desktop accounting software, so forget about checking your church's finances from a mission to Hawai. Thirdly, it doesn't allow for donor reporting.
PowerChurch - this is one of most commonly found church accounting software, it was established in 1984, and it offers features like membership management, recordkeeping system, and should you want to pay something extra, you can get as well mass emailing and check-ins. And its cons? Similarly to QuickBooks, it is not a cloud-based platform, so should something go wrong, a church manager is expected to deliver himself physically to the location of the hard drive with all the accounting data before any audit can be conducted. This program has an online version of its program as well, but it doesn't come as obvious as one might think.
Aplos - best cloud-based church accounting software for churches of all sizes. This solution is 100% in the cloud, similarly to ZarMoney, and it was built by a CPA-pastor. It includes fund accounting, all-in-one platform solution and it is quite intuitive to use. But there is a catch - its price. To pay for this top-notch accounting solution you have to dig into your pockets for $24-$199/month for a subscription (or get a custom quotation based on your personalized needs), which can be quite a burden for small mostly non-profit oriented churches, where every dollar counts.
Want to know more about the best Church Accounting Software on the market? Check out this guide by Fundera.com.
While accounting practices vary from church to church, one thing that is certain, the software is necessary to get the job done. Give ZarMoney a FREE try today and start managing your congregation's finances better.